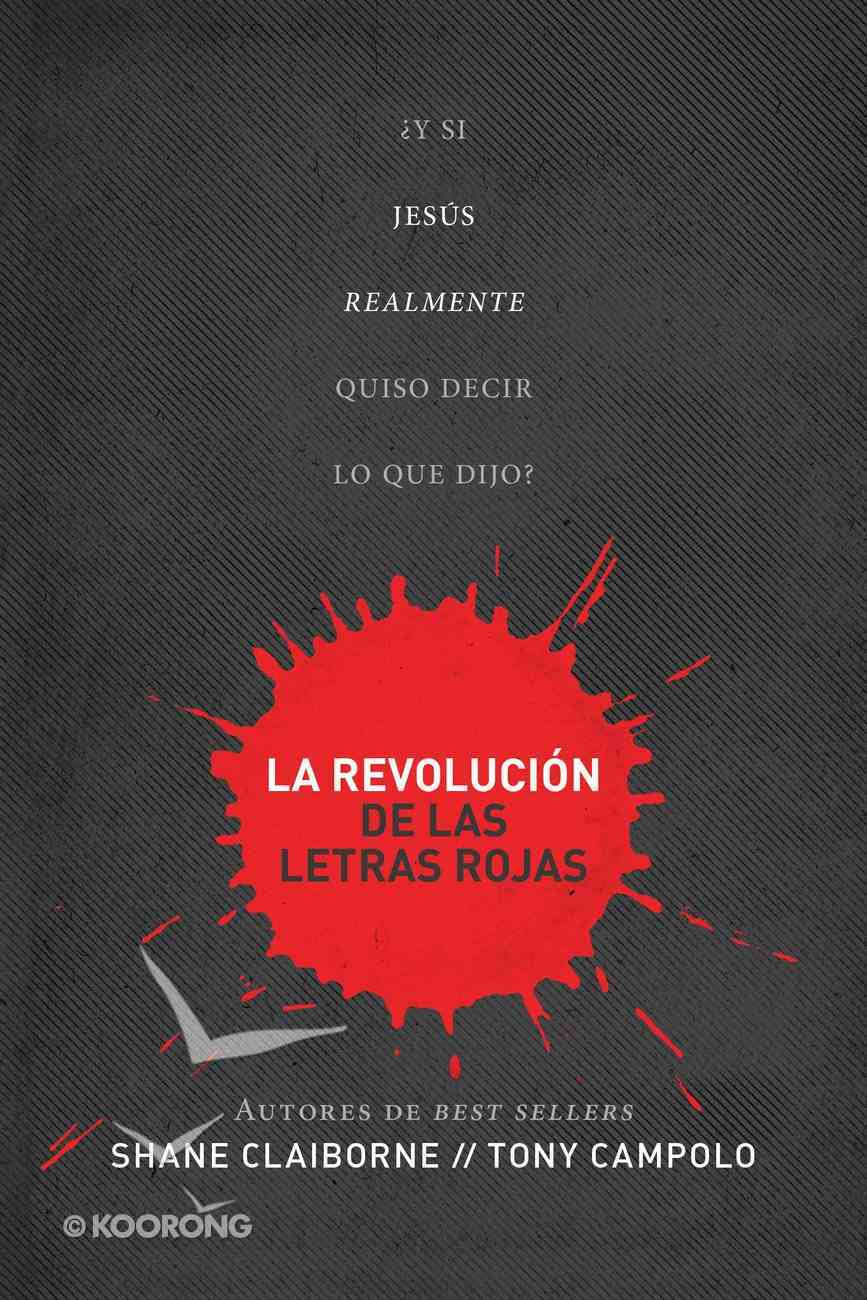 La Revolucin De Las Letras Rojas, La
Para todos los cristianos que se hallan en conflicto entre las palabras de Jesús y la realidad de sus propias vidas, y para todos los no cristianos que sienten que muy ocasionalmente se ven los mandamientos de Jesús reflejados en...
Available for immediate download.
---
Read using our free app on your tablet or mobile!
---
Free Shipping
for orders over $99.
Para todos los cristianos que se hallan en conflicto entre las palabras de Jesús y la realidad de sus propias vidas, y para todos los no cristianos que sienten que muy ocasionalmente se ven los mandamientos de Jesús reflejados en las elecciones que hacen sus seguidores, La revolución de las letras rojas constituirá una guía para un nuevo tipo de cristiandad, conscientemente centrado en las palabras de Jesús que aparecen en las «letras rojas» de la Biblia.

Estructurado como un diálogo cautivante entre Shane Caiborne (un evangélico joven y progresista) y Tony Campolo (pastor experimentado y profesor de sociología), La revolución de las letras rojas constituye un manifiesto que cambiará la vida tanto de los escépticos como de los cristianos. Es un llamado a un estilo de vida que tiene en cuenta antes que nada, y por encima de todo, el mensaje explícito y liberador de Jesús referido como el amor sacrificial.


Shane y Tony con total franqueza relacionan las palabras de Jesús con cuestiones contemporáneas como la violencia, la comunidad, el islam, el infierno, la sexualidad, la desobediencia civil y otros veinte tópicos más que resultan cruciales para las personas de fe que tienen conciencia hoy. Los diálogos resultantes revelan una sorprendente verdad: que los cristianos que se dejan guiar de manera inequívoca por las palabras de Jesús, con frecuencia llegan a conclusiones completamente opuestas a las de aquellos que forman la corriente principal del cristianismo evangélico.


Si el Jesús que te habla a través de los evangelios no concuerda con la cultura cristiana que conoces, si alguna vez has deseado ponerte de pie y decir: «Te amo, Jesús, pero yo no soy así»,La revolución de las letras rojas te mostrará que no estás solo, y que puedes ser un cristiano de las «letras rojas» todo el tiempo.



«Este libro, escrito por un cristiano de edad madura y otro joven, nos ayudará a definir la manera en que los cristianos podríamos cambiar el mundo si tomáramos literalmente y con seriedad las palabras de Jesús "escritas en rojo"». -Presidente Jimmy Carter


«En La revolución de las letras rojas, a la verdad sin concesiones de las enseñanzas de Jesús le aportan su voz dos líderes cristianos de los tiempos modernos, que van más allá de predicar esas buenas nuevas. Ellos viven lo que predican y abren camino». -Arzobispo Desmond Tutu


«Comencé a leer este libro y no pude parar... Gracias, Tony y Shane. Gracias por este libro. Que este movimiento se extienda por todo el mundo». -Albuna Elias Chacour, Obispo de la Iglesia Católica Melquita de Galilea

«La revolución de las letras rojas es un coloquio con un sabor profético que hace que se eleve la adrenalina». -Eugene H. Peterson, autor de la Biblia The Message


«No puedo enfatizar por demás ni exagerar en cuanto a la riqueza de este libro». -Phyllis Tickle, autora deEmergence Christianity


«En este libro, valiente y bien escrito, tenemos un retorno al mensaje central del evangelio por parte de dos cristianos que primero intentaron vivirlo ellos mismos, y recién entonces hablaron». -Fr. Richard Rohr, O.F.M., Centro para la Acción y Contemplación


«Shane Claiborne y Tony Campolo son dos de las voces proféticas más significativas del mundo cristiano».-Rabino Michael Lerner, editor de la revista Tikkun Magazine(tikkun.org)


«Si alguna vez has anhelado escuchar a hurtadillas una conversación entre dos de los cristianos más interesantes e inspiradores del mundo, solo tienes que ir a la página uno». -Brian C. Mclaren, autor y orador (brianmclaren.net)


-Publisher
Shane Claiborne, author of The Irresistible Revolution, Jesus for President and most recently Becoming the Answer to Our Prayers, and with John Perkins Follow Me to Freedom: Leading as an Ordinary Radical is a prominent activist and sought after speaker. He is one of the founding members of The Simple Way, a community in inner city Philadelphia that has helped birth and connect radical faith communities around the world. Shane serves on the board of directors for the Christian Community Development Association, and in his down-time is quite a dynamic circus performer.
Tony Campolo is professor emeritus of Socilogy at Eastern University,St.Davids, Pennsylvania. He is the founder of the Evangelical Association for the Promotion of Education, an organisation that develops schools and social programs in various third world countries and in cities across North America. Dr Campolo is an ordained minister and is presently the associate pastor of the Mount Carmel Baptist Church in West Philadelphia. He is the author of 33 books including Letters to a Young Evangelical and Everybody Wants to Change the World. He is media commentator on religious, social and political matters and is regularly appears on television and hosts a weekly radio program in England. Publisher.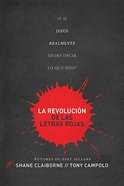 Bestsellers in Global Language