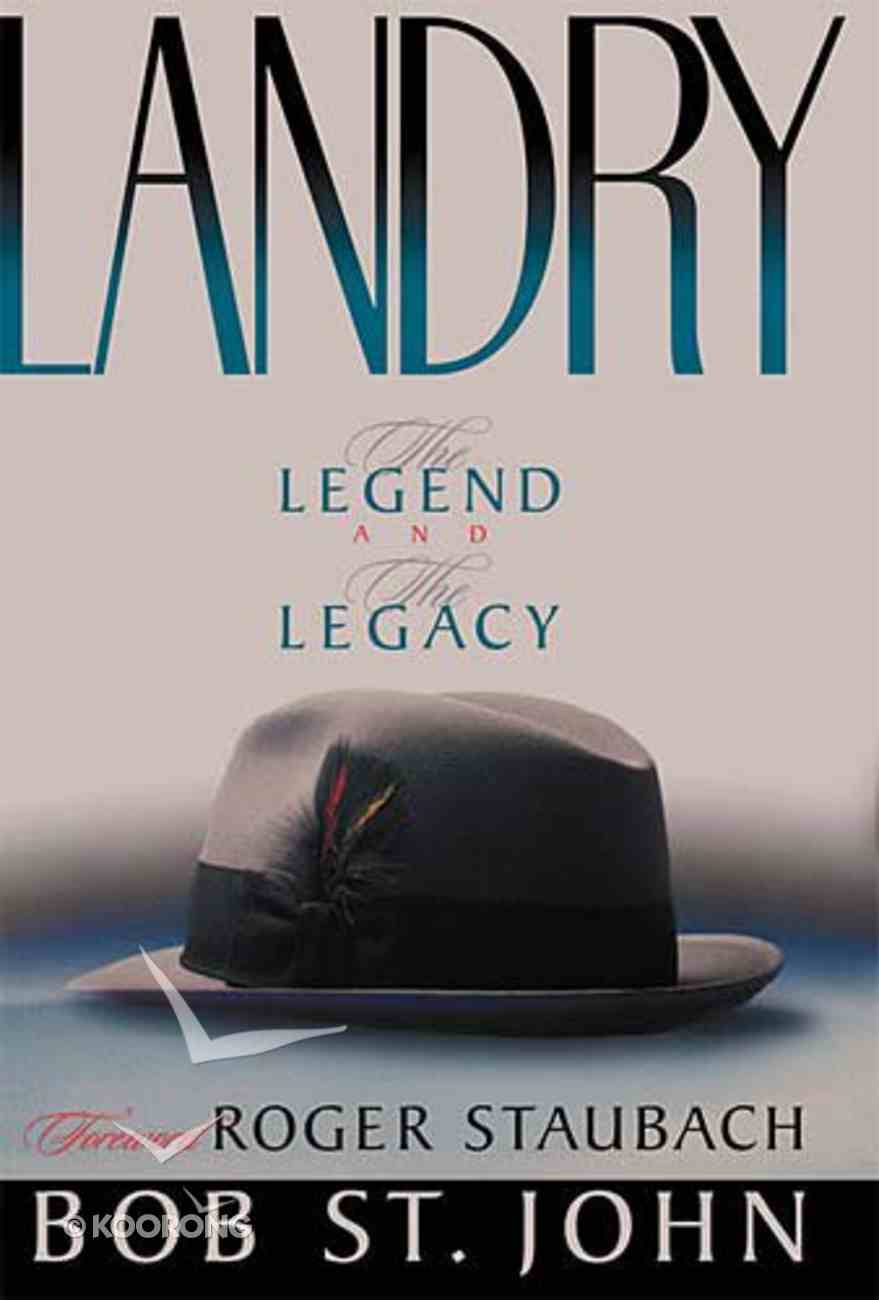 From his unique vantage point as the dean of Dallas sports writers, Bob St. John brings us a soul-stirring portrait of one of America's most loved heroes-Tom Landry-who was, for twenty-nine years, the Dallas Cowboys' only head coach. Recounting...
Unavailable. We are unsure when this item will be available to ship.
0 Available.
---
Free Shipping
for orders over $99.

From his unique vantage point as the dean of Dallas sports writers, Bob St. John brings us a soul-stirring portrait of one of America's most loved heroes-Tom Landry-who was, for twenty-nine years, the Dallas Cowboys' only head coach.


Recounting Landry's phenomenal rise to coaching fame, St. John gives us glimpses of Landry as the intramural champion in light heavyweight boxing at the University of Texas, the decorated military veteran, the rugged college halfback, and the dedicated husband and father of a family that mattered more to him than any of his legendary football teams.


For years St. John covered the Cowboys for the Dallas Morning News. So he brings to these pages a wealth of inside tales and touching vignettes of the coach who made them "America's team." As he traces the Cowboys' illustrious history to show us Tom Landry in action, St. John chronicles

Those first agonizing years when the talent-poor Cowboys got pulverized by tough NFL teams The incredible ten-year coaching contract Murchison awarded to Landry after his first four humiliating seasons The first glimmerings of glory when Don Meredith, Bob Lilly, Mel Renfro, Lee Roy Jordan, and Walt Garrision became household names The Glory years-the Staubach years-with back-to-back Super Bowl contending teams The dog-days at the end of Landry's coaching career when the NFL's parity rules depleted the Cowboy's arsenal once more The seismic shock in Dallas when the team's new owner fired the world's favorite coach
Thousands gathered to honor "the man in the hat" shortly before he died. Former President George Bush said to him, "You're an inspiration to all who have ever watched or played the game of football." St. John recalls that moment: "As Landry walked off the speaker's stand it would be the last time most people would ever see him. That familiar face that seemed to be chiseled in stone with deep-set, pale eyes that could almost become slits when he smiled or deeply concentrated the chine that jutted out would become a fading memory. And then Landry walked away and was gone."


But he has not been forgotten.


-Publisher
Roger Staubach played for the Dallas Cowboys from 1969 untilRoger Staubach played for the Dallas Cowboys from 1969 until 1979. He was named MVP after the Cow-boys took their first 1979. He was named MVP after the Cow-boys took their first Super Bowl victory in 1972. Prior to his professional careerSuper Bowl victory in 1972. Prior to his professional career, Staubach was QB for the Navy football team. In 1985 he was, Staubach was QB for the Navy football team. In 1985 he was inducted into the Pro Football Hall of Fame, and in 2010 he inducted into the Pro Football Hall of Fame, and in 2010 he