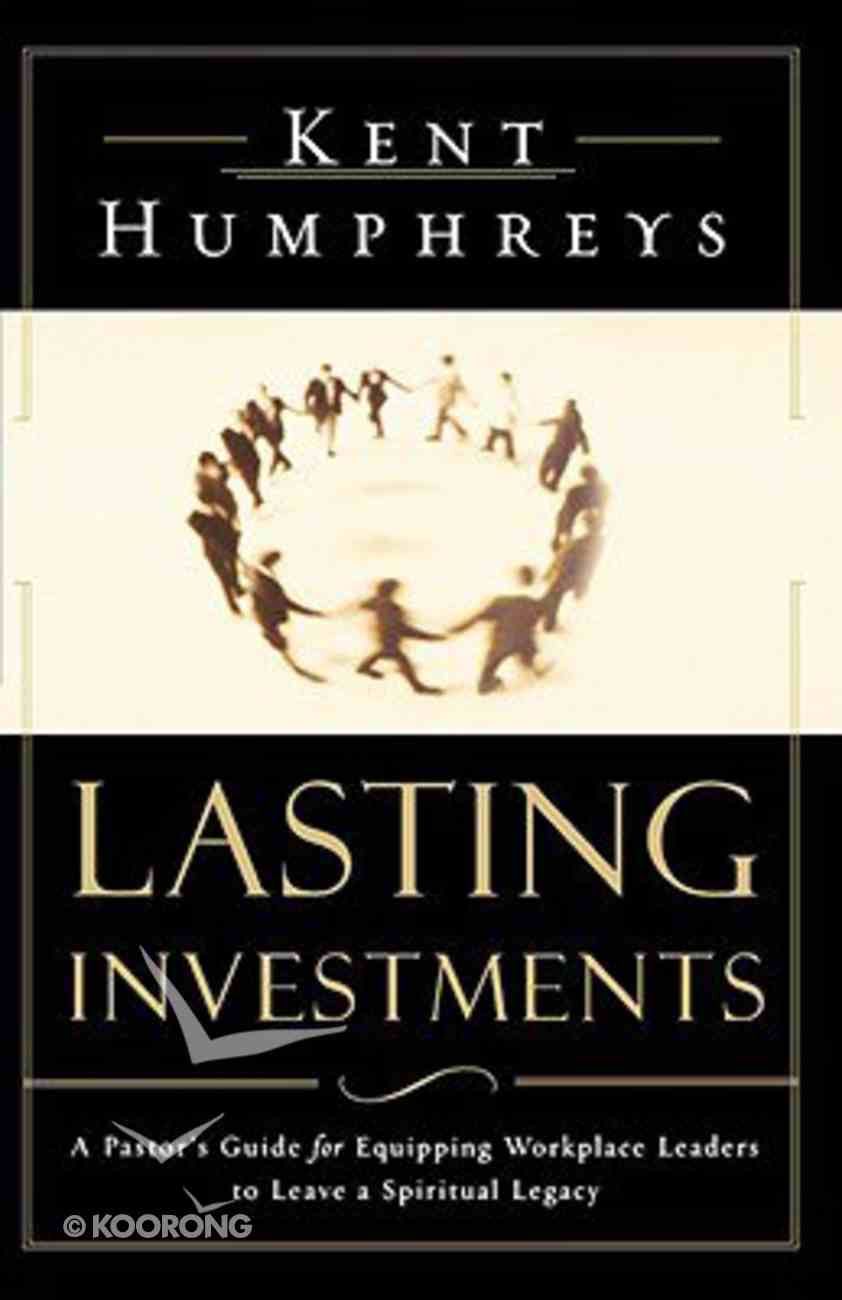 ---
Free Shipping
for orders over $99.
176 Pages
-Publisher
Upon first glance, pastors and marketplace leaders might not seem to share much in common. But in actuality, both groups share similar goals and talents. Yet because we are so quick to separate the spiritual from the secular, we overlook the potential of business people in ministry. CEO and author Kent Humphreys wants to change this. He has a heart for pastors and wants to demonstrate to them how much they share in common with the workplace leaders in their churches. In this book, he shows how even a small investment of a pastor's time and energy into these like-minded leaders can empower them to become ministers in the marketplace
-Publisher
A solid investment strategy for pastors. What do pastors and marketplace leaders share in common? More than you'd think Both groups lead lives of constant pressure, responsibility, and demand. And for both, time is a most rare commodity. But with a wise pastoral investment of your insight and expertise, you can empower business leaders to make a difference in their sphere of influence--and increase your own ministry in the process. Until now, many have overlooked the ministry potential of businesspeople. A perceived chasm between the spiritual and the secular has masked the common goals and visions that pastors and workplace leaders share. CEO and author Kent Humphreys wants to change this. In Lasting Investments, he uses Jesus' model in the gospel of Mark as a guide to offer pastors a time-efficient format to help them: identify individuals in whom they can invest extend their ministry beyond the church walls equip others with basic pastoral skills build a legacy that will last for g
-Publisher
Humphreys has been a business leader for over 30 years. While owning and operating a nationwide general merchandise distribution business, he worked with the nation's largest retailers. He is on the Board of Trustees for Southeastern Baptist Theological Seminary, The Navigators, and Integris Hospital in Oklahoma City.