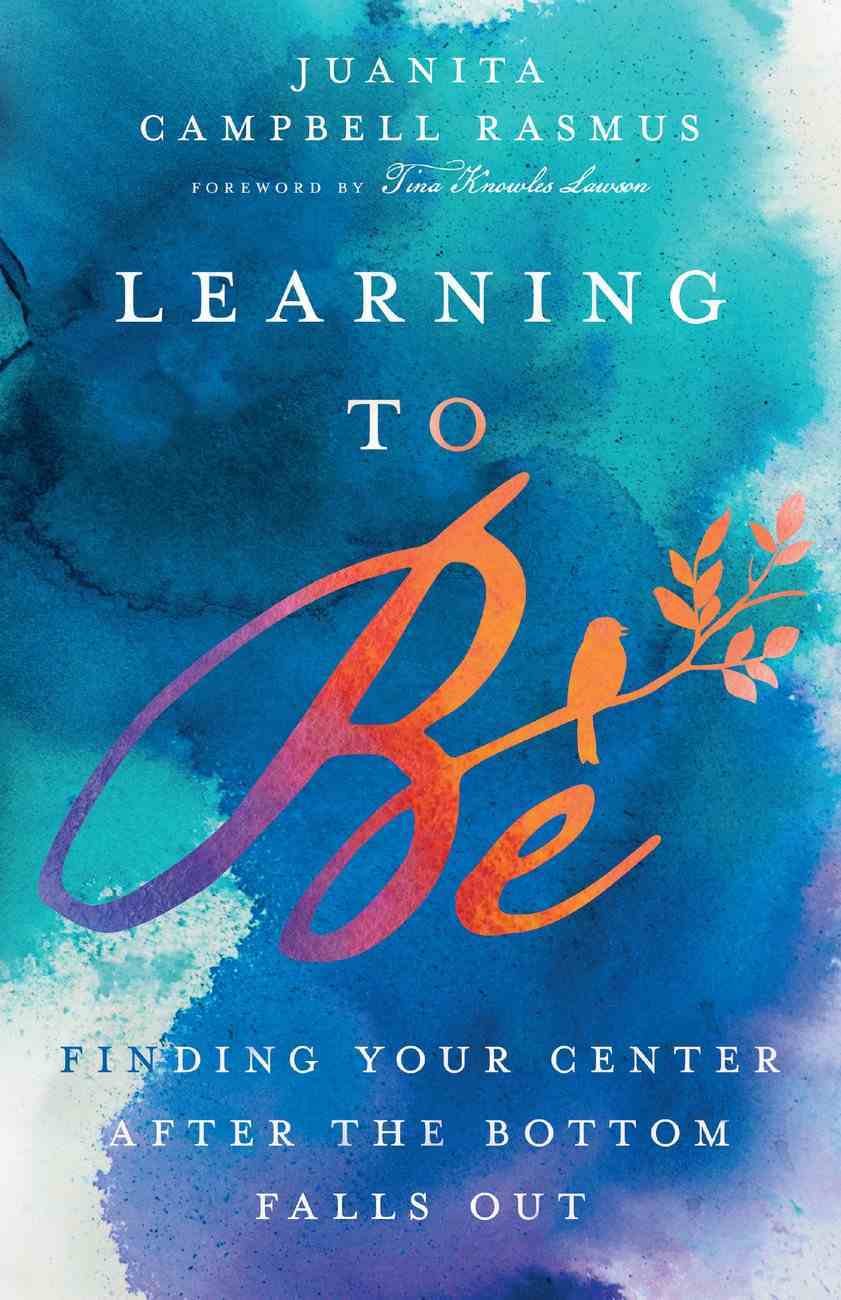 Learning to Be: Finding Your Center After the Bottom Falls Out
:It felt as though every nerve in my body was popping. Imagine large strong hands slowly applying pressure while breaking a family-size package of uncooked, dry spaghetti. I was the spaghetti. Breaking down one piece at a time. This...
---
Expected to ship within 14 hours from Australia.
---
Free Shipping
for orders over $99.
:It felt as though every nerve in my body was popping. Imagine large strong hands slowly applying pressure while breaking a family-size package of uncooked, dry spaghetti. I was the spaghetti. Breaking down one piece at a time. This is how Juanita Rasmus begins the wise, frank, and witty account of what she later called "The Crash" and what her counselor labeled "a major depressive episode." In addition to exhaustion and depression, on the spiritual front she experienced a dark night of the soul. When everything in her life finally came to a stop, she found that she had to learn to be-with herself and with God-all over again. Pastor Juanita writes from her life with kind attention to the life of the reader. She offers both practical and spiritual insights but never pat answers. If you are longing for a trustworthy companion through dark days, this book is here for you.
-Publisher
:1. The Stress Of Living In A Do-do-do World
<em>interlude: A Family's Dilemma&#x2014;reflections Of Ryan And Rudy</em>
2. Who Am I?
<em>interlude: An Ode To The Prodigal Brother</em>
3. The Hollow Bunny Rules
4. Perfectionism And The Good Girl
<em>interlude: Doing . . . Doing . . . Done! . . . Proverbs 31</em>
5. Could I Just Hit Bottom Already?
6. Finding My Being
7. Getting Free Of My Notions
8. What's Anger Got To Do With It?
<em>interlude: Depression's Warning Signs</em>
9. Letting Go Of Judgment
10. Claiming A New Identity
11. Have To Versus Want To
<em>interlude: Hiking A Mountain</em>
12. Skydiving
13. Silence: The Place Of Being
<em>interlude: Oh My God . . . That's Me!</em>
14. It's The Thoughts That Count
15. Doing . . . Doing . . . Undone
16. It's All Grace
Bestsellers in Christian Living