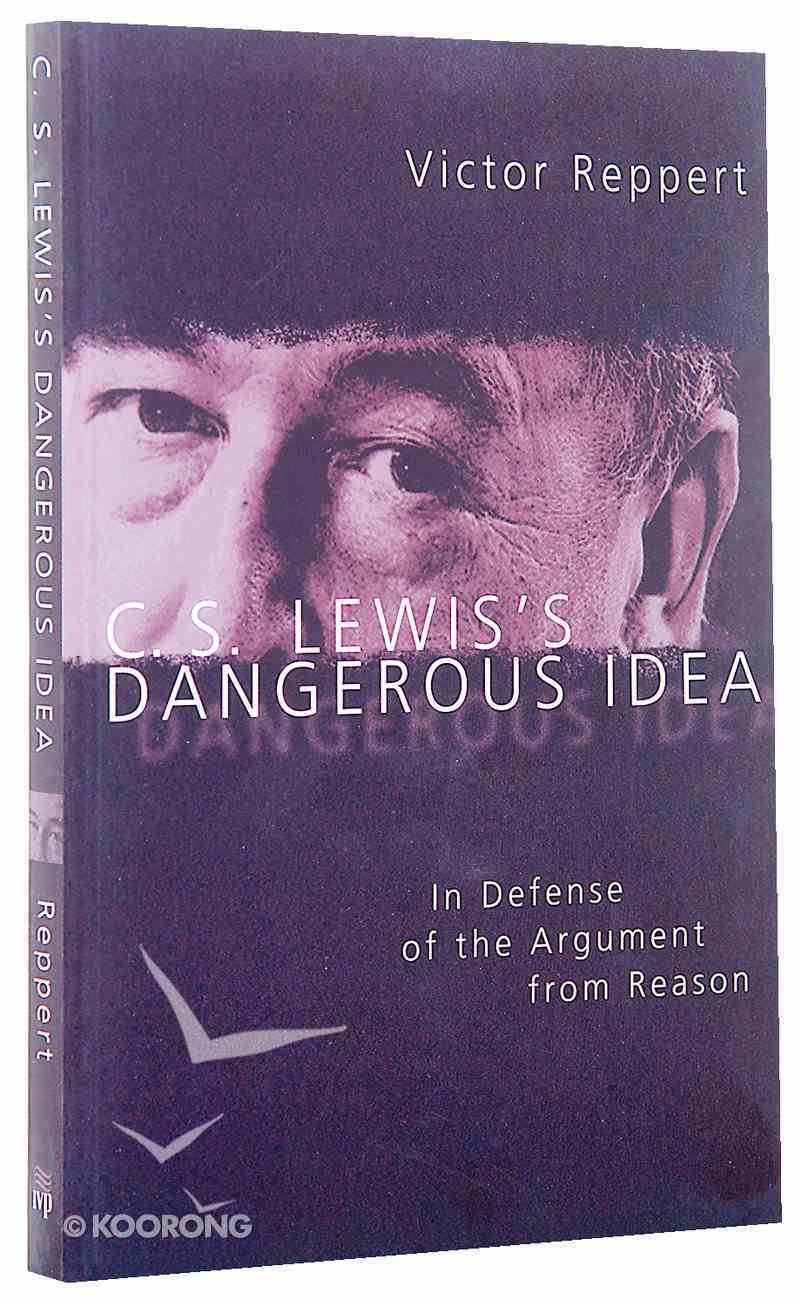 A Philosophical Defense of Lewis's Argument from Reason Daniel Dennett argued for Darwin in Darwin's Dangerous Idea (Touchstone Books, 1996). In this book Victor Reppert champions C. S. Lewis. Darwinists attempt to use science to show that our...
Out of Stock
Available to Order
---
Expected to ship in 4 to 5 weeks from Australia.
---
Free Shipping
for orders over $99.
A Philosophical Defense of Lewis's Argument from Reason

Daniel Dennett argued for Darwin in Darwin's Dangerous Idea (Touchstone Books, 1996). In this book Victor Reppert champions C. S. Lewis.

Darwinists attempt to use science to show that our world and its inhabitants can be fully explained as the product of a mindless, purposeless system of physics and chemistry. But Lewis claimed, in his argument from reason, that if such a materialism or naturalism were true then scientific reasoning itself could not be trusted.

Victor Reppert believes that Lewis's arguments have been too often dismissed. In C S LEWIS'S DANGEROUS IDEA

Charging dismissive critics, Christian and not, with ad hominem arguments, Reppert also revisits the debate and subsequent interaction between Lewis and the philosopher Elizabeth Anscombe. And addressing those who might be afflicted with philosophical snobbery, Reppert demonstrates that Lewis's powerful philosophical instincts perhaps ought to place him among those other thinkers who, by contemporary standards, were also amateurs: Socrates, Plato, Aristotle, Aquinas, Descartes, Spinoza, Locke and Hume.

But even more than this, Reppert's work exemplifies the truth that the greatness of Lewis's mind is best measured, not by his ability to do our thinking for us, but by his capacity to provide sound direction for taking our own thought further up and further in.

-Publisher
Book Description Who ought to hold claim to the more dangerous idea--Charles Darwin or C. S. Lewis? Daniel Dennett argued for Darwin in Darwin's Dangerous Idea (Touchstone Books, 1996). In this book Victor Reppert champions C. S. Lewis. Darwinists attempt to use science to show that our world and its inhabitants can be fully explained as the product of a mindless, purposeless system of physics and chemistry. But Lewis claimed, in his argument from reason, that if such a materialism or naturalism were true then scientific reasoning itself could not be trusted. Charging dismissive critics, Christian and not, with ad hominem arguments, Reppert also revisits the debate and subsequent interaction between Lewis and the philosopher Elizabeth Anscombe. Reppert demonstrates that Lewis's powerful philosophical instincts perhaps ought to place him among those other thinkers who, by contemporary standards, were also amateurs: Socrates, Plato, Aristotle, Aquinas, Descartes, Spinoza, Locke and Hume^Table of ContentsIntroduation1. Taking C. S. Lewis Seriously: Apologetics and the Personal Heresy2. Assessing Apologetic Arguments3. C. S. Lewis, Elizabeth Anscombe and the Argument from Reason4. Several Fromulations of the Argument from Reason5. Explanatory Dualism
-Publisher
Reppert (Ph. D., University of Illinois) is adjunct professoReppert (Ph. D., University of Illinois) is adjunct professor of philosophy at Glendale Community College in Glendale, Ar of philosophy at Glendale Community College in Glendale, Arizona. He is active in several C. S. Lewis societies, and hrizona. He is active in several C. S. Lewis societies, and he has written articles on Lewis's apologetics for such journe has written articles on Lewis's apologetics for such journals as The Christian Scholar's Review, Philosophia Christi aals as The Christian Scholar's Review, Philosophia Christi aC
Preface
1. Taking C. S. Lewis Seriously: Apologetics And The Personal Heresy
2. Assessing Apologetic Arguments
3. C. S. Lewis, Elizabeth Anscombe And The Argument From Reason
4. Several Formulations Of The Argument From Reason
5. Explanatory Dualism
6. The Inadequacy Objection
Bibliography
Index