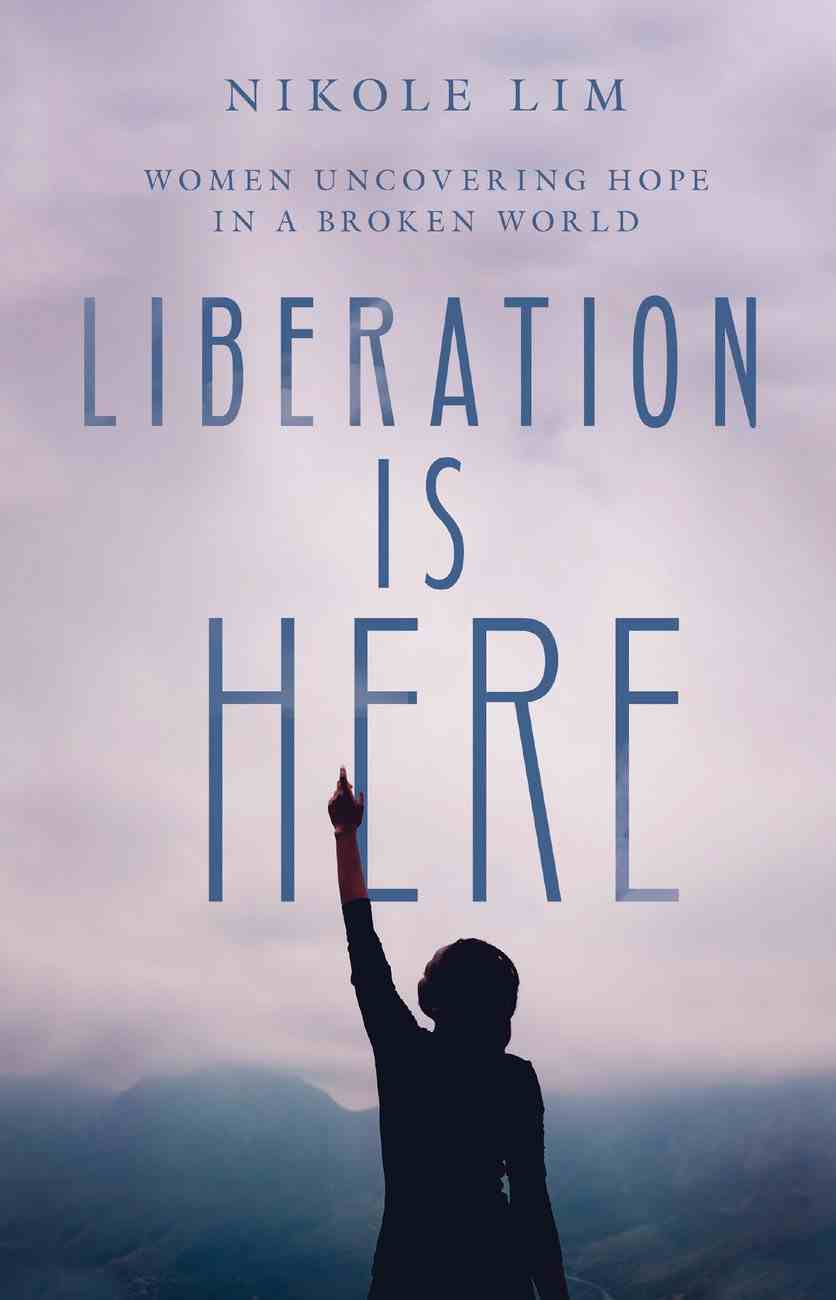 As a freelance filmmaker, Nikole Lim's career allowed her to step in and out of the lives of marginalized people around the world. But when confronted with the prevalence of sexual violence in Kenyan and Zambian communities, she commits to...
Instant download
---
Read using our free app on your tablet or mobile!
---
Free Shipping
for orders over $99.
As a freelance filmmaker, Nikole Lim's career allowed her to step in and out of the lives of marginalized people around the world. But when confronted with the prevalence of sexual violence in Kenyan and Zambian communities, she commits to advocating alongside the courageous survivors whose lives have intersected with hers. These women's powerful stories inspire her to embark on a new vocation, partnering with survivors of sexual violence to launch a nonprofit organization that equips women to lead through the rewritten stories of their lives. But as Lim seeks to help her friends experience healing and liberation, her perspective is altered. Spiritually depleted, she finds herself ministered to by the women she came to serve-the once oppressed become her liberators. Illustrated with dramatic full-color photography from Lim's own camera, Liberation Is Here transports us to forgotten corners of the world. From the slums of Nairobi, hospitals of Lusaka, killing fields of Kigali, and the back alleys of Barcelona, Lim weaves together a narrative of God's grace and healing amid fear and trauma. Her journey proves that liberation is not just near, but it is here-in the eyes of the broken, the hearts of the oppressed, and the untold stories of our global community.
-Publisher
As A Freelance Filmmaker, Nikole Lim's Career Allowed Her To Step In And Out Of The Lives Of Marginalized People Around The World. But When Confronted With The Prevalence Of Sexual Violence In Kenyan And Zambian Communities, She Commits To Advocating Alongside The Courageous Survivors Whose Lives Have Intersected With Hers. These Women's Powerful Stories Inspire Her To Embark On A New Vocation, Partnering With Survivors Of Sexual Violence To Launch A Nonprofit Organization That Equips Women To Lead Through The Rewritten Stories Of Their Lives. But As Lim Seeks To Help Her Friends Experience Healing And Liberation, Her Perspective Is Altered. Spiritually Depleted, She Finds Herself Ministered To By The Women She Came To Serve-the Once Oppressed Become Her Liberators. Illustrated With Dramatic Full-color Photography From Lim's Own Camera, Liberation Is Here Transports Us To Forgotten Corners Of The World. From The Slums Of Nairobi, Hospitals Of Lusaka, Killing Fields Of Kigali, And The Back Alleys Of Barcelona, Lim Weaves Together A Narrative Of God's Grace And Healing Amid Fear And Trauma. Her Journey Proves That Liberation Is Not Just Near, But It Is Here-in The Eyes Of The Broken, The Hearts Of The Oppressed, And The Untold Stories Of Our Global Community.
Introduction
1. She Reminds Me Of You
2. A Common Thread
3. Caught Unaware
4. Where Are You?
5. Not A Voice For The Voiceless
6. Education Is Not The Key
7. Playing The Role
8. Encrypted Emails
9. Lusaka Heat
10. Low Cost Or High Cost
11. Healed In Killings Fields
12. Body Work
13. We Are Graduating
14. Tuko Pamoja?
15. Invisible Wounds
16. Call Me By My Name
17. On Retreat
18. Beauty In Brokenness
19. Here Am I
Afterword
<em>glossary
About Freely In Hope</em>