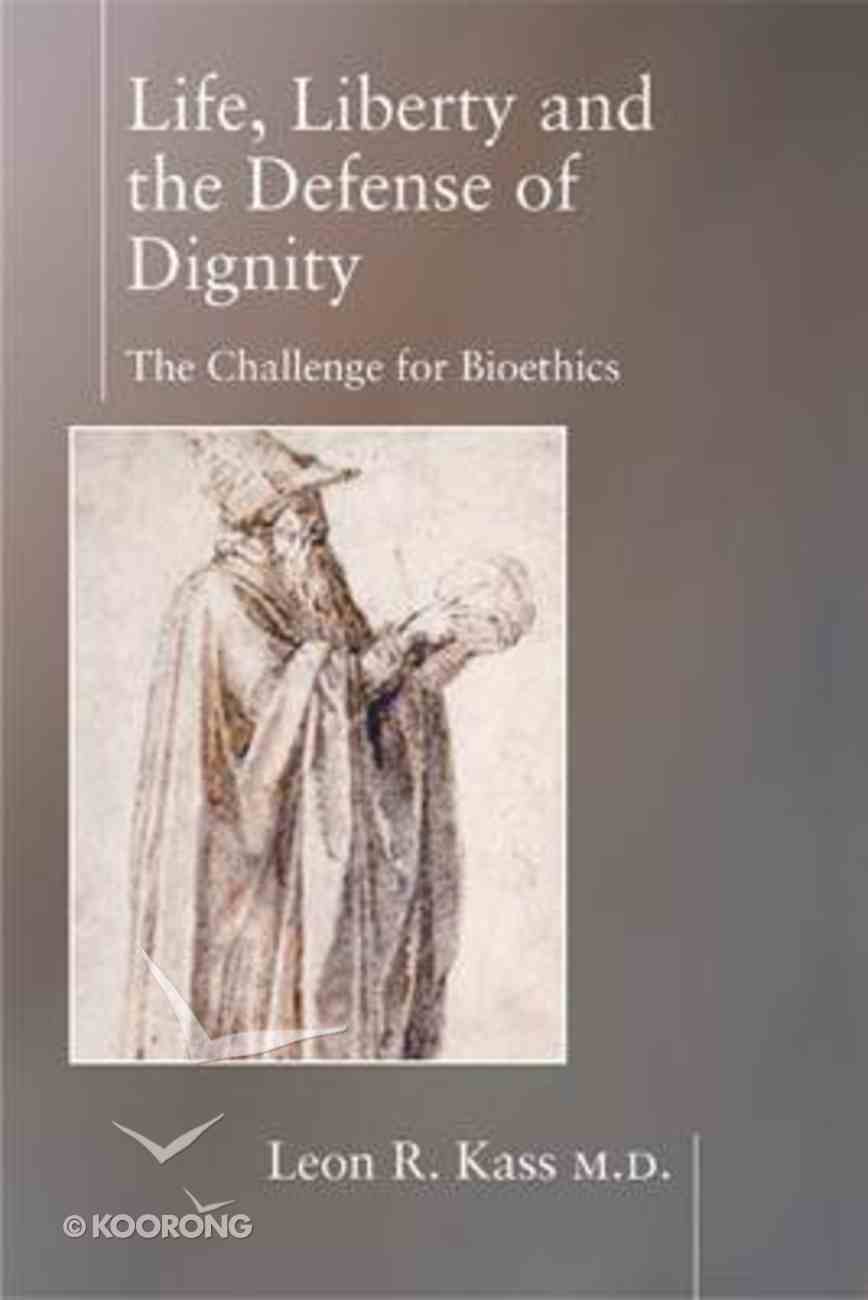 Life Liberty and the Defense of Dignity
Grappling with the moral meaning of new biomedical technologies, a doctor meditates on cloning, embryo research, the sale of organs, and the assault on mortality itself.
Out of Stock
Available to Order
---
Expected to ship in 7 to 8 weeks from Australia.
---
Free Shipping
for orders over $99.
Grappling with the moral meaning of new biomedical technologies, a doctor meditates on cloning, embryo research, the sale of organs, and the assault on mortality itself.
-Publisher
At the onset of Life, Liberty and the Defense of Dignity, Leon Kass gives us a status report on where we stand today: "Human nature itself lies on the operating table, ready for alteration, for eugenic and psychic 'enhancement,' for wholesale redesign. In leading laboratories, academic and industrial, new creators are confidently amassing their powers and quietly honing their skills. For anyone who cares about preserving our humanity, the time has come for paying attention." Trained as a medical doctor and biochemist, Dr. Kass has become one of our most provocative thinkers on bioethical issues. In Life, Liberty and the Defense of Dignity, he has written a book that grapples with the moral meaning of the new biomedical technologies now threatening to take us back to the future envisioned by Aldous Huxley in Brave New World. In a series of mediations on cloning, embryo research, the sale of organs, and the assault on mortality itself, Kass questions the wisdom of trying to break down the natural boundaries given us and to remake the human body into an instrument of our will. He also attempts to chart a course by which we might avoid the dehumanization of biotechnical "recreationism" without rejecting modern science or rejecting its genuine contributions to human welfare. Leon Kass writes profoundly about the limits of science and the limits of life, about what makes us human and gives us human dignity. Life, Liberty and the Defense of Dignity summons us to think deeply about the most important issues that we face today.
-Publisher
Leon R. Kass is the Addie Clark Harding Professor (on leave) in the Committee on Social Thought and the College at the University of Chicago and Hertog Fellow in Social Thought at the American Enterprise Insti-tute. Currently Chairman of the President's Council on Bioethics, he is the author of three books, most recently "Life, Liberty, and the Defense of Dignity: The Challenge for Bioethics, " and coauthor of two more. He lives in Washington, D.C., and Chicago.ý
Bestsellers in Christian Worldview