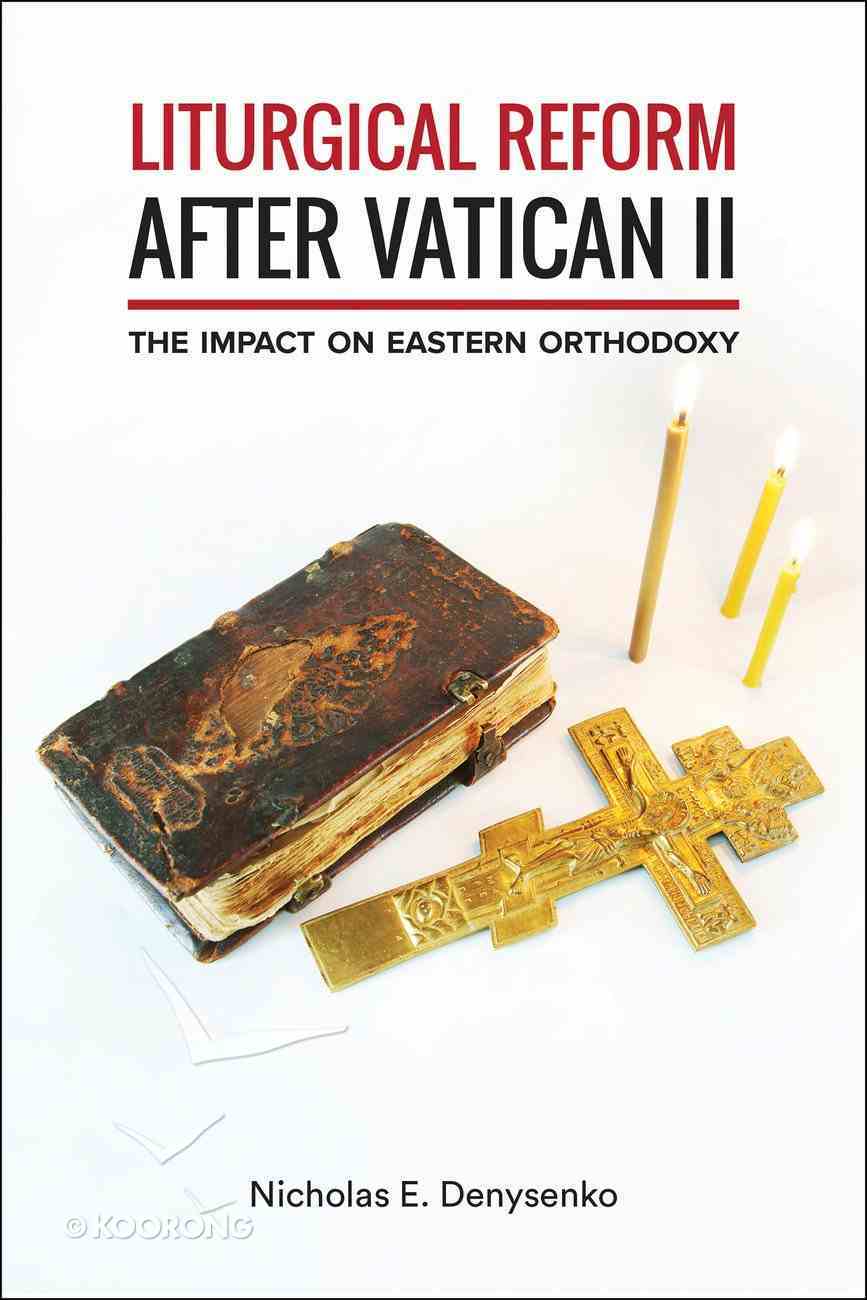 Liturgical Reform After Vatican II
Sacrosanctum Concilium (SC) was the first document promulgated by the Second Vatican Council. The impact of this document was broad and ecumenical-the liturgical reforms approved by the Council reverberated throughout Christendom, impacting the order and experience of worship in Reformed...
Instant download
---
Read using our free app on your tablet or mobile!
---
Free Shipping
for orders over $99.
Sacrosanctum Concilium (SC) was the first document promulgated by the Second Vatican Council. The impact of this document was broad and ecumenical-the liturgical reforms approved by the Council reverberated throughout Christendom, impacting the order and experience of worship in Reformed and Orthodox Churches. Unrecognized in most studies, the Orthodox Churches were also active participants in the liturgical movement that gained momentum through the Catholic and Protestant Churches in the twentieth century. This study examines Orthodox liturgical reform after Vatican II through the lens of Catholic-Orthodox ecumenical dialogue. After establishing the retrieval of the priesthood of the laity and active liturgical participation as the rationales for liturgical reform, the study presents the history of liturgical reform through four models: the liturgical reforms of Alexander Schmemann; the alternative liturgical center in the Russian Orthodox Church Outside of Russia (ROCOR); the symposia on liturgical rebirth authorized by the Church of Greece; and the renewed liturgy of New Skete Monastery. Following a discussion of the main features of liturgical reform, catechesis, ars celebrandi, and the role of the clergy, Denysenko concludes with suggestions for implementing liturgical reform in the challenges of postmodernity and in fidelity to the contributions of Catholic-Orthodox ecumenical dialogue.
-Publisher
<span><span>sacrosanctum Concilium (sc) Was The First Document Promulgated By The Second Vatican Council. The Impact Of This Document Was Broad And Ecumenical-the Liturgical Reforms Approved By The Council Reverberated Throughout Christendom, Impacting The Order And Experience Of Worship In Reformed And Orthodox Churches. Unrecognized In Most Studies, The Orthodox Churches Were Also Active Participants In The Liturgical Movement That Gained Momentum Through The Catholic And Protestant Churches In The Twentieth Century. This Study Examines Orthodox Liturgical Reform After Vatican Ii Through The Lens Of Catholic-orthodox Ecumenical Dialogue. After Establishing The Retrieval Of The Priesthood Of The Laity And Active Liturgical Participation As The Rationales For Liturgical Reform, The Study Presents The History Of Liturgical Reform Through Four Models: The Liturgical Reforms Of Alexander Schmemann; The Alternative Liturgical Center In The Russian Orthodox Church Outside Of Russia (rocor); The Symposia On Liturgical Rebirth Authorized By The Church Of Greece; And The Renewed Liturgy Of New Skete Monastery. Following A Discussion Of The Main Features Of Liturgical Reform, Catechesis, Ars Celebrandi, And The Role Of The Clergy, Denysenko Concludes With Suggestions For Implementing Liturgical Reform In The Challenges Of Postmodernity And In Fidelity To The Contributions Of Catholic-orthodox Ecumenical Dialogue.</span></span>