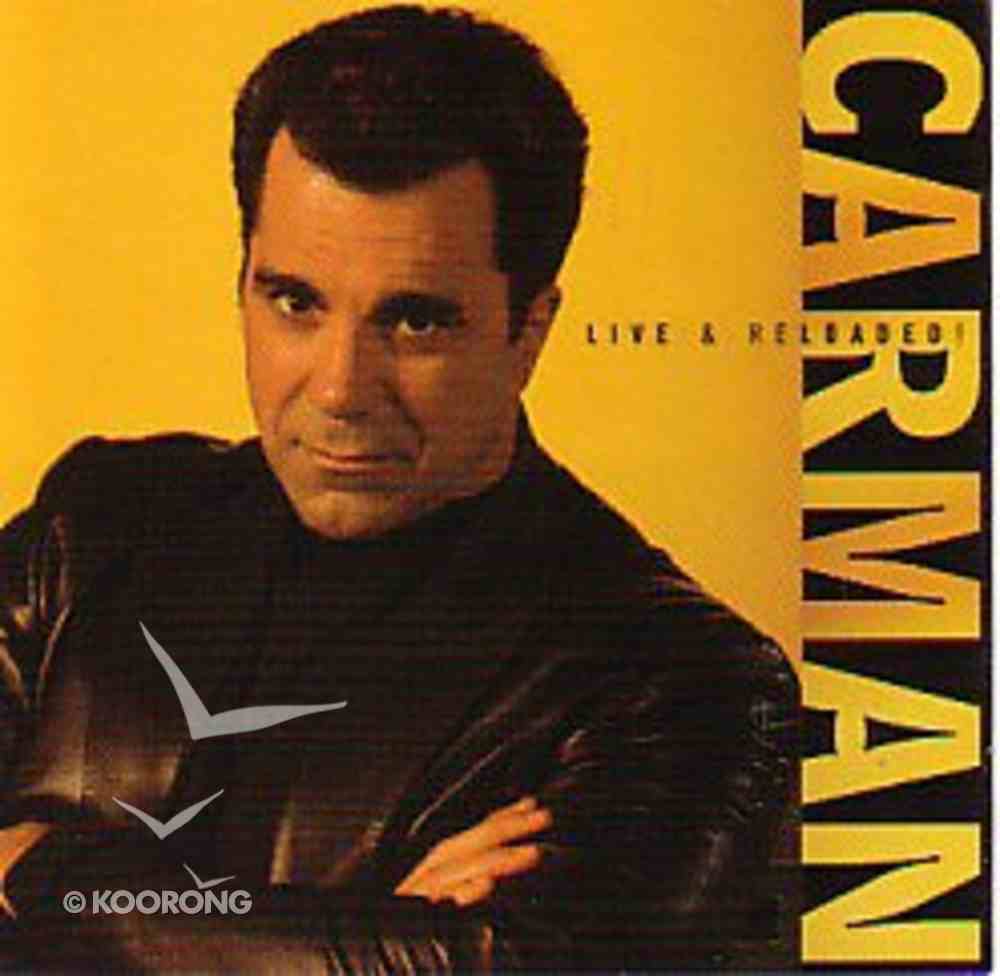 ---
Free Shipping
for orders over $99.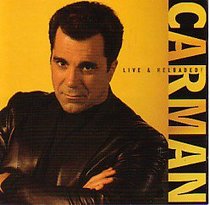 1. House Of Praise
Live and Reloaded - DISC 1
1. House Of Praise

0:59

2. Stand Up

0:59

3. Just As I Am

0:59

4. My Pledge

0:59

5. Good To Me

0:59

6. This Is My Bible

0:59

7. Always Will

0:59

8. Overcomin Child Of God

0:59

9. I Have Decided

0:59

10. Stand Up Jungle Mix

0:59

11. This Is My Bible Musicology Mix

0:59

12. House Of Praise 70s Retro Mix

0:59

13. My Pledge Be Cool Mix

0:59

14. Happy Birthday

0:59

15. Overcomin Child Of God Muscle Mix

0:59

16. Always Will Midnight Mix

0:59

17. Good To Me Euro Mix

0:59

18. This Is My Bible Motown Mix

0:59

19. Stand Up Rave Dance Mix

0:59
Carman, born in New Jersey and raised in an Italian home full of music and laughter, played the drums, guitar and sang. His developing career took him to clubs in Las Vegas where after seeing an 'Andrae Crouch' concert, Carman gave his life to Christ. After five years ministry preparation he moved to Tulsa where he developed his ministry headquarters.During the next 20 years Carman changed the face of Christian music and evangelism. He established 'Carman World Outreach,' touching the lives of millions of people worldwide. Billboard Magazine recognised Carman's influence in Christian music by first naming him "Contemporary Christian Artist of the Year" in 1990. He has received numerous gold and platinum albums and videos. His heartbeat is to see people saved. As out outflow of this passion Carman had more than 50,000 people attend his 'Music for Peace' crusade in Johannesburg. These numbers topped the charts as his largest concert crusade ever, until more than 70,000 people packed the Texas Stadium, making it the largest Christian concert ever in history. The 'heart of a champion' phenomenon is Carman's new God-given multi-level vision to reach this generation for God. This vision includes a novel, movie, double CD and world tour. The vision combines a synergetic force of a multi-media experience, while sending the message of the Gospel to the heart of millions. For over 26 years, Carman has entertained, encouraged and preached the Gospel to millions-crossing denominational, cultural and ethnic lines. During this time, he has never compromised the call to take the Gospel to every person. This vision still remains the hallmark of his life and ministry. - Publisher.