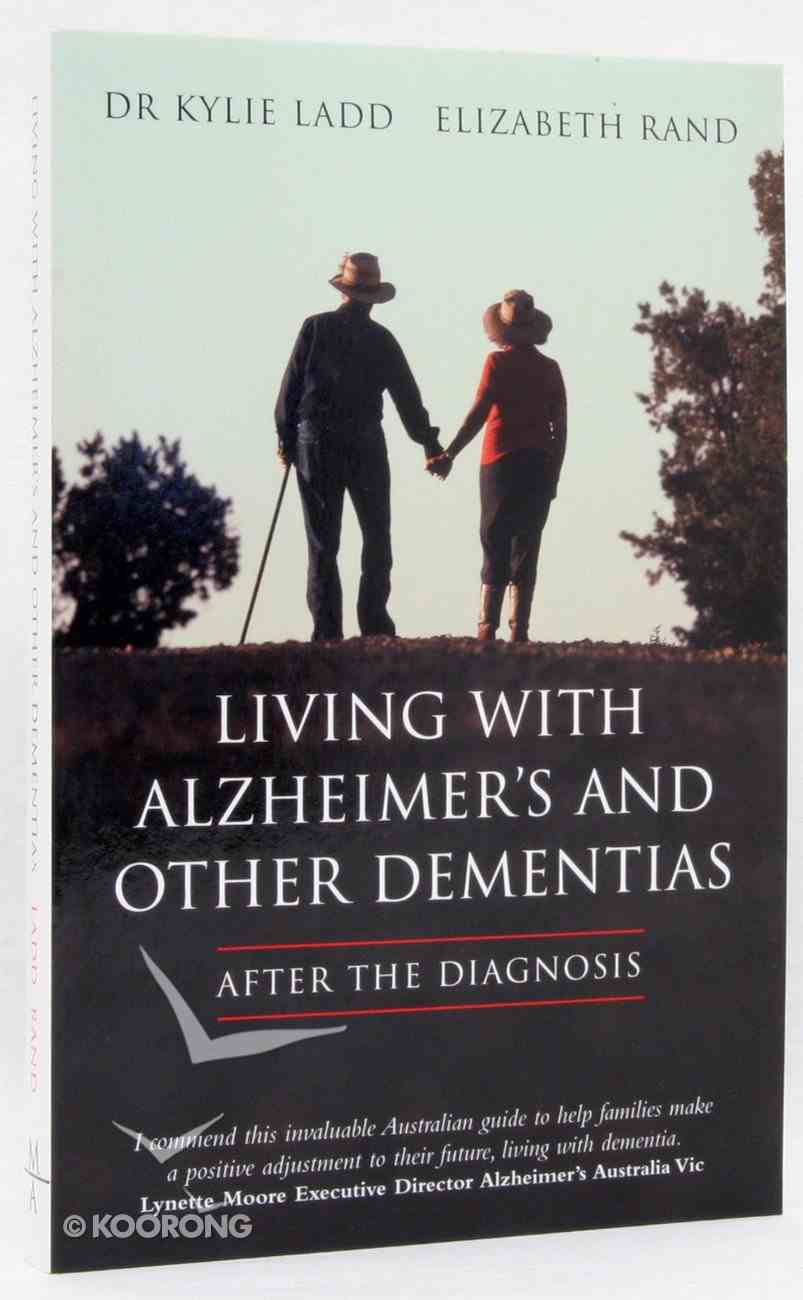 Living With Alzheimer's and Other Dementias
Dementia is becoming a major problem for western society including Australia. Approximately 165,000 Australians have been diagnosed with dementia and around 20,000 new cases diagnosed annually. As the population ages that number will increase significantly. LIVING WITH ALZHEIMER'S AND OTHER...
---
Free Shipping
for orders over $99.
Dementia is becoming a major problem for western society including Australia. Approximately 165,000 Australians have been diagnosed with dementia and around 20,000 new cases diagnosed annually. As the population ages that number will increase significantly. LIVING WITH ALZHEIMER'S AND OTHER DEMENTIAS covers the needs relating to 'After the Diagnosis': Making the Diagnosis - Information and Support - Medications - Accommodation; Driving - Everyday Care - Finances - Medication and Health - Memory and Language Aids; Coming to Terms with the Diagnosis - Behavioural Change - Looking After; Yourself - Key Resources - Accommodation and Respite - Legal Planning etc... You, or someone you love, has been diagnosed with Alzheimer's disease or dementia. Chances are, through your shock and alarm your mind is teeming with questions. What will happen to me? Does this mean my husband will have to go into a nursing home? Can I still drive? Is it OK for my mother to continue to babysit my children? Are there any pills that can help? And most of all, what on earth should I do next? This publication aims to answer all these questions as well as many others. It is almost impossible to take in or even touch on all that you need to know at the time of diagnosis. (Perhaps some questions only came to mind days after you had left the doctor's office.) With this book the authors aim to fill in those gaps and provide you with some answers and suggestions. They hope that you will be able to use this book as a guide in the weeks and months following a diagnosis to aid you and your family in understanding dementia, coming to terms with the situation and planning for the future.
-Publisher
Bestsellers in Grief, Comfort & Consolation