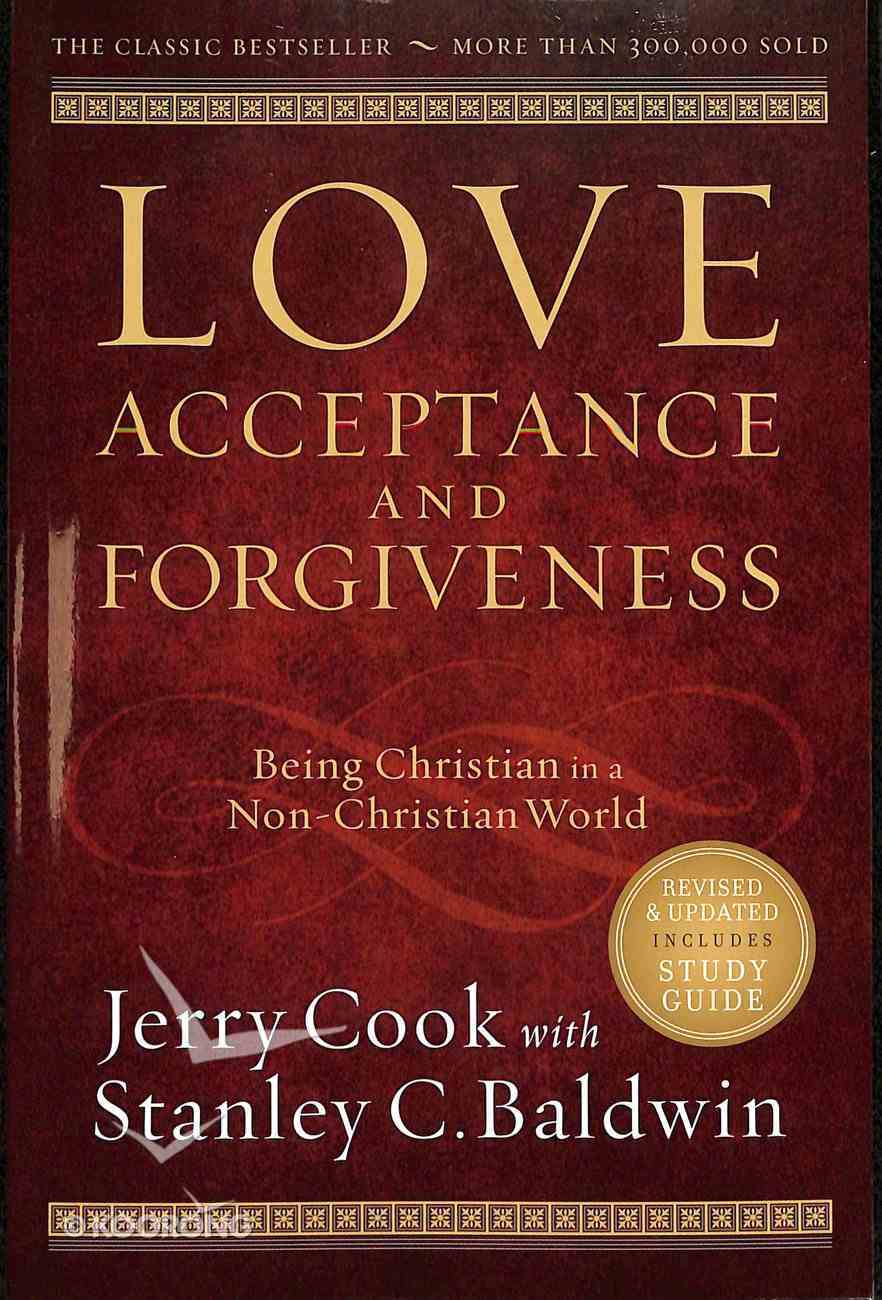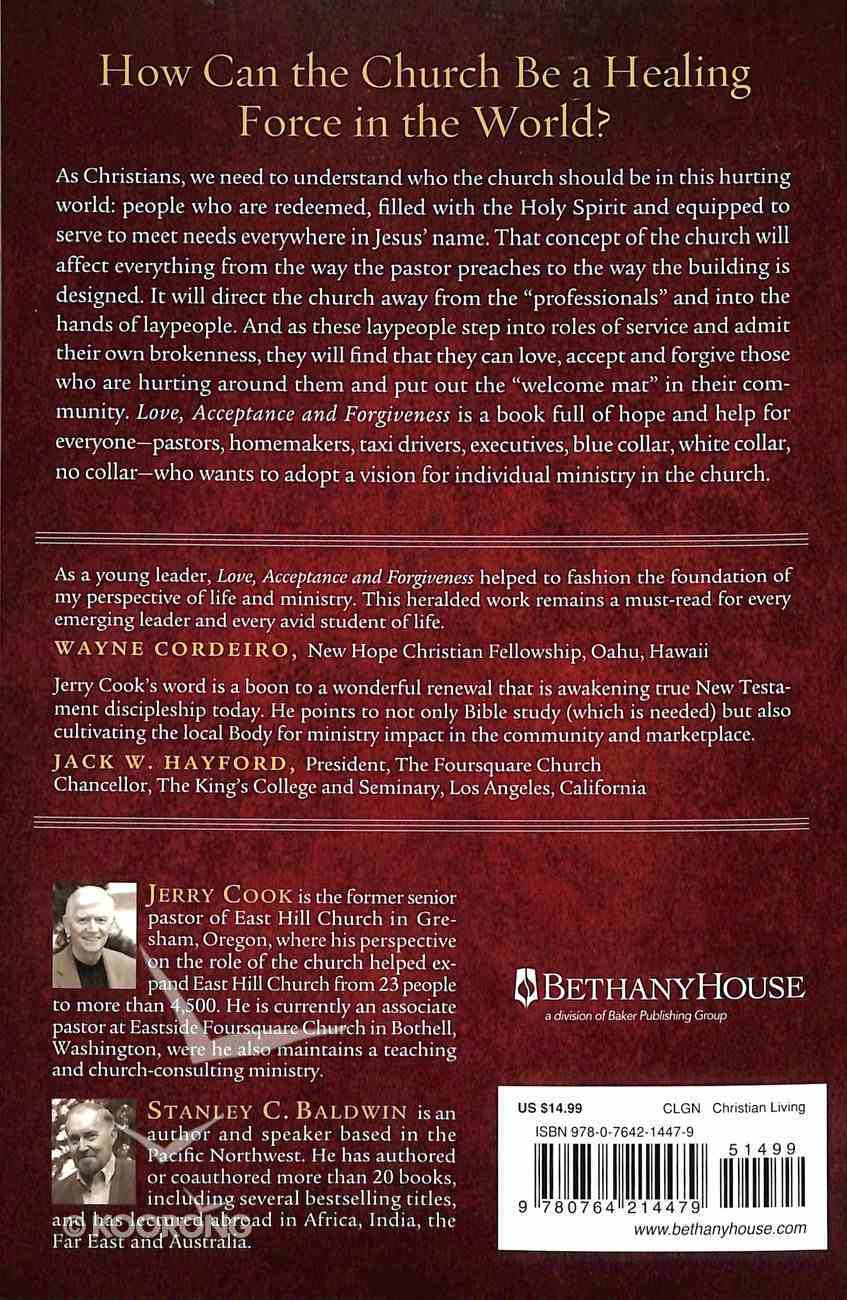 Love, Acceptance, and Forgiveness: Being Christian in a Non-Christian World
:How can the church be a healing force in the world? In this longtime bestseller, now revised and updated, authors Jerry Cook and Stanley C. Baldwin suggest that it is only when believers admit their own brokenness that they can...
---
Expected to ship within 4 hours from Australia.
---
Free Shipping
for orders over $99.
:How can the church be a healing force in the world? In this longtime bestseller, now revised and updated, authors Jerry Cook and Stanley C. Baldwin suggest that it is only when believers admit their own brokenness that they can love, accept, and forgive those who are hurting around them and put out the welcome mat to their community. They offer clear teaching about the church in a hurting world. As veteran leaders who practice these principles, they speak from experience, not theory. Through touching true stories and practical guidelines for connecting with fallen, sinful people, Cook and Baldwin announce the good news. The church is not broken, and it is the broken people who can change the world.
-Publisher
Stanley C. Baldwin is an author and speaker based in the Pacific Northwest. A former periodical editor (for Power) and book editor (for Victor), he has authored and coauthored twenty books, including four titles that have sold more than 250,000 copies each: The Kink and I, Your Money Matters, What Did Jesus Say About That? and Love, Acceptance and Forgiveness. Baldwin's books have been translated into eleven languages, and he has lectured abroad in Nigeria, India, Japan, Singapore, Fiji, Taiwan, the Philippines and Australia. He speaks frequently at writers' conferences across the United States. Since 1996, he has also served as director for International Christian Writers
Brig. Gen. Jerry W. Cook, USAFR, Ret., has been flying for mBrig. Gen. Jerry W. Cook, USAFR, Ret., has been flying for more than thirty-eight years. After ten years in the U.S. Airore than thirty-eight years. After ten years in the U.S. Air Force, he left in 1967 to fly for Pan American World Airway Force, he left in 1967 to fly for Pan American World Airways. Cook flew for sixteen years with the Arkansas Air Nationas. Cook flew for sixteen years with the Arkansas Air National Guard, retiring as a brigadier general in 1986. He lives il Guard, retiring as a brigadier general in 1986. He lives iC