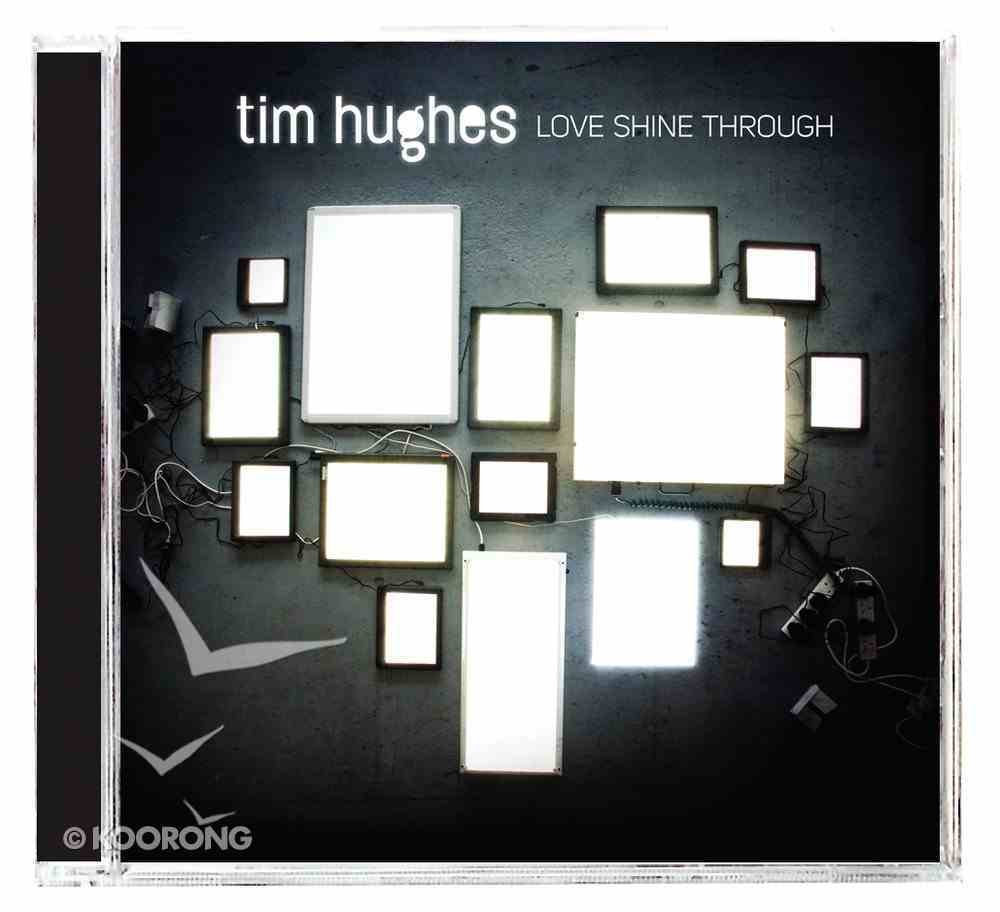 PRESS RELEASE There are any number of essentials about the fourth studio album from Tim Hughes that deserve to be up here in the first paragraph: how 'Love Shine Through' comes out four years on from 'Holding Nothing Back',...
---
Free Shipping
for orders over $99.
PRESS RELEASE

There are any number of essentials about the fourth studio album from Tim Hughes that deserve to be up here in the first paragraph: how 'Love Shine Through' comes out four years on from 'Holding Nothing Back', five years on from the launch of Worship Central, six since Tim and his wife Rachel moved from Soul Survivor to take on the role of Director of Worship at Holy Trinity Brompton (HTB). And we haven't even mentioned 'Here I Am To Worship', 'Beautiful One' or other worship anthems like 'Happy Day'.

But that's the way it is with a new album from Tim Hughes; too many words and too little space in which to get this across. So let's start with the basics: 'Love Shine Through' is an eleven-track album that captures more than its fair share of revelation, devotion and emotion. Produced by Martin Smith - fresh from his near-two-decade run with Delirious? - 'Love Shine Through' features collaborations with writers like Ben Cantelon, Nick Herbert, Nikki Fletcher, Keys Kraayenoord, Stu G and Martin Smith. Musicians included members of Rend Collective Experiment, Kim Walker-Smith (Jesus Culture), Marc James (Vineyard, Verra Cruz), Michael Guy Chislet (Hillsong United). Jerry Brown (Girls Aloud), David Grant and Fay Simpson on backing vocals, the Jesus House Gospel Choir and the keyboard genius of Josiah Sherman (The Listening). All in all, it's quite a team.

And quite an album.

'It's full of songs about belief, faith, rising up, taking a stand,' explains Tim. Not for nothing, either. That sense of purpose comes out of Tim's conviction that things are changing these days. Having spent his recent years helping lead Worship Central, traveling the world to resource and equip churches and their worship leaders, Tim has as good a view as any on the current state and coming waves within the modern worship movement.

'I feel like we're on the cusp of a fresh move with worship,' he explains. 'In some ways it feels like we've got a bit stale, maybe we're in danger of settling on a formula in congregational worship. There's been a great challenge of late for pursuing excellence in production, visuals, lights and a bigger use of creativity, which I love. My only fear is that we miss the raw, messy, spirit-led type of worship that leads people to engage with God.'

All that distills into an album that is both relevant to the wider church and truly personal. It deals in emotions as well as it deals in foundational truths like salvation, the goodness of God and the potential of the local church. Songs like 'Counting On Your Name' are classic examples:

'It captures so much of what faith comes down to; that we're nothing without God. We try to rely on so many things - finances, health, friendship, love, sex, happiness whatever - but none of these physical things are eternal, only God is the one we can really depend on. To trust in His name is a scary thing, but the more I think about it, it's the only option we have. I hope the song captures a sense of desperation, a rawness, a sense of it being all or nothing.'

'Love Shine Through' does many things - just as the title is both a prayer for change and a statement of truth. Expect a whole load of stories of inspiration and transformation once the album is released in March.
PRODUCT DETAIL
Catalogue Code 

316610

Product Code 

5019282315127

EAN 

5019282315127

Tracks 

12

Department Music
Category Praise And Worship
Sub-Category General
Publisher Furious? Records
Release Date 

Apr 2011

Sales Rank 

40609

Dimensions 

121 x 139 x 10

mm

Weight 

0.090

kg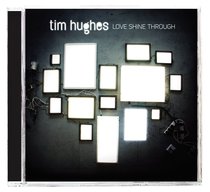 1. Counting On Your Name
Love Shine Through - DISC 1
1. Counting On Your Name

0:59

2. God Is Coming

0:59

3. Never Stop Singing

0:59

4. Saviours Song

0:59

5. All Glory

0:59

6. At Your Name

0:59

7. Jesus Saves

0:59

8. Love Shine Through

0:59

9. Keep Up The Faith

0:59

10. Wake Up

0:59

11. Ecclesiastes

0:59

12. At Your Name

0:59
Tim Hughes is a well known British Christian Artist who wrote whats arguably the biggest modern worship anthem ever (Here I Am to Worship, #1 CCLI more than two years running) and garnered two Dove Awards along the way. Today he leads worship for Soul Survivor, influencing youth across the world as he himself was influenced.
If theres a single word that aptly captures what Tim Hughes has been aboutwhere his hearts been over the last three years leading up to his latest album, Holding Nothing Back---theres no better touchstone than passion.


Bestsellers in Praise And Worship