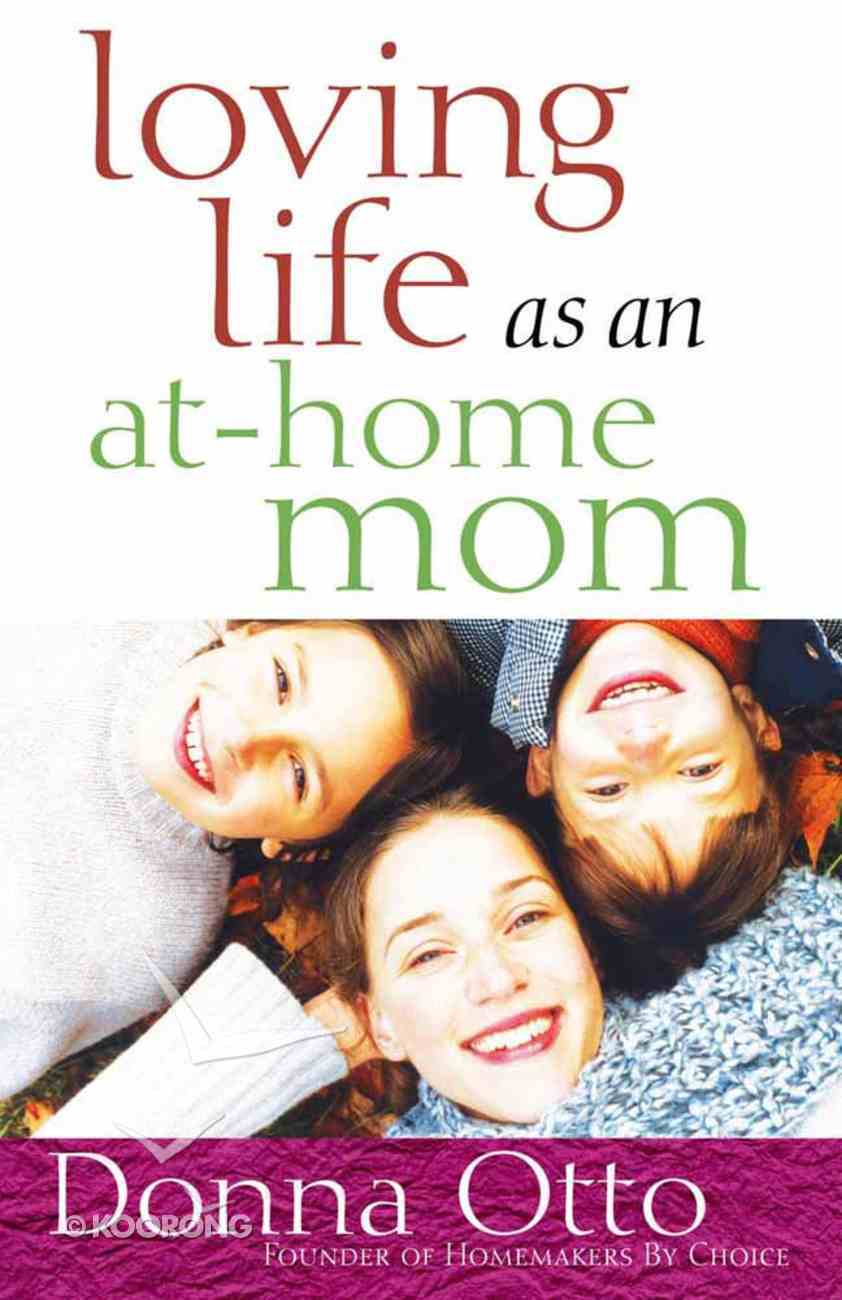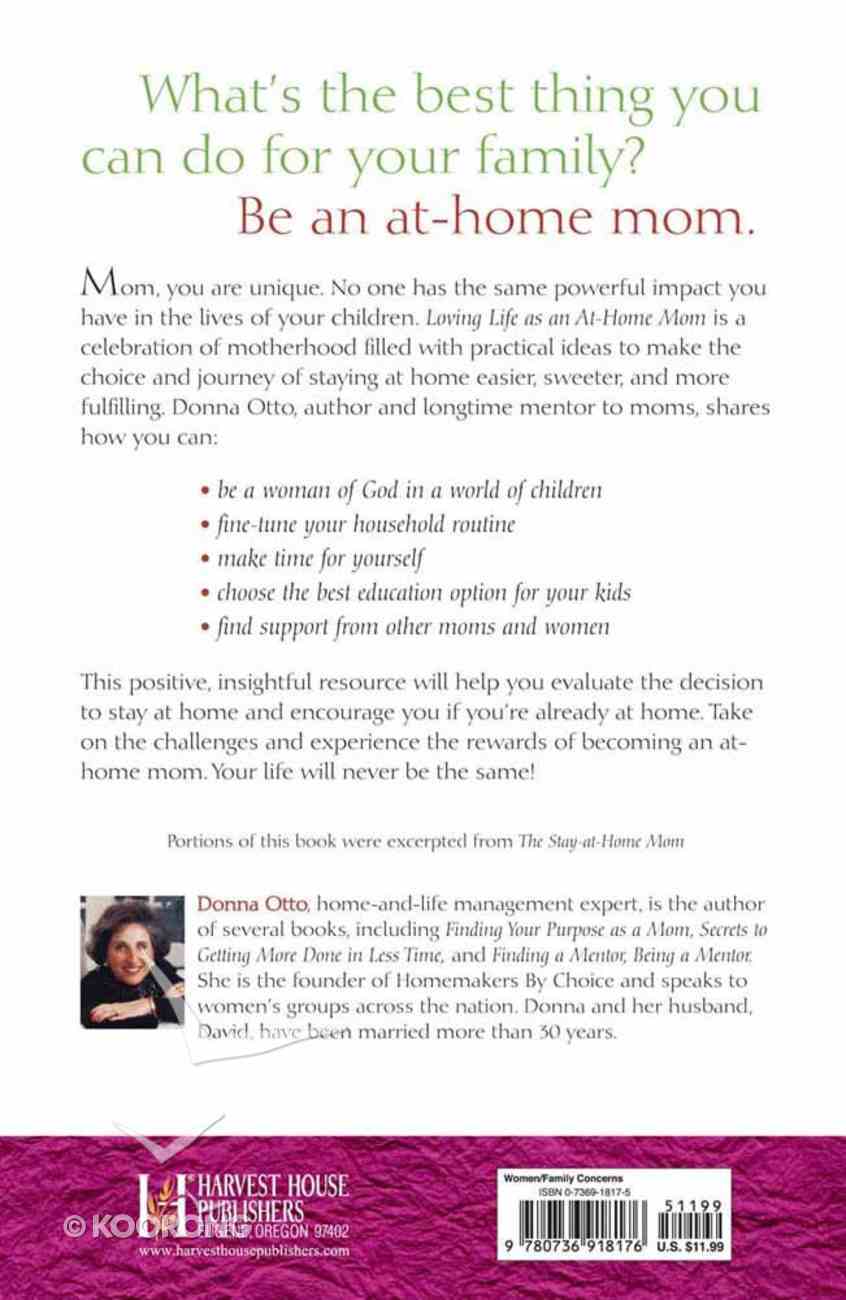 Loving Life as An At-Home Mom
Formerly titled "The Stay?at?Home Mom"
---
Free Shipping
for orders over $99.
Formerly titled "The Stay?at?Home Mom"
-Publisher
This celebration of stay-at-home motherhood is filled with practical ideas to make the choice and journey sweeter, easier, and more fulfilling. Author and long-time mentor to moms, Donna Otto shares how mothers can: * be women of God in a world of children* fine-tune their household routine * make time for themselves * choose the best educational option for their children* find support from other moms and womenThis insightful, encouraging, and personable resource will help those evaluating the decision and will be a life saver for moms already discovering the rewards of being at home.Formerly titled The Stay-at-Home Mom
-Publisher
Otto speaks at home-and-life management conferences.