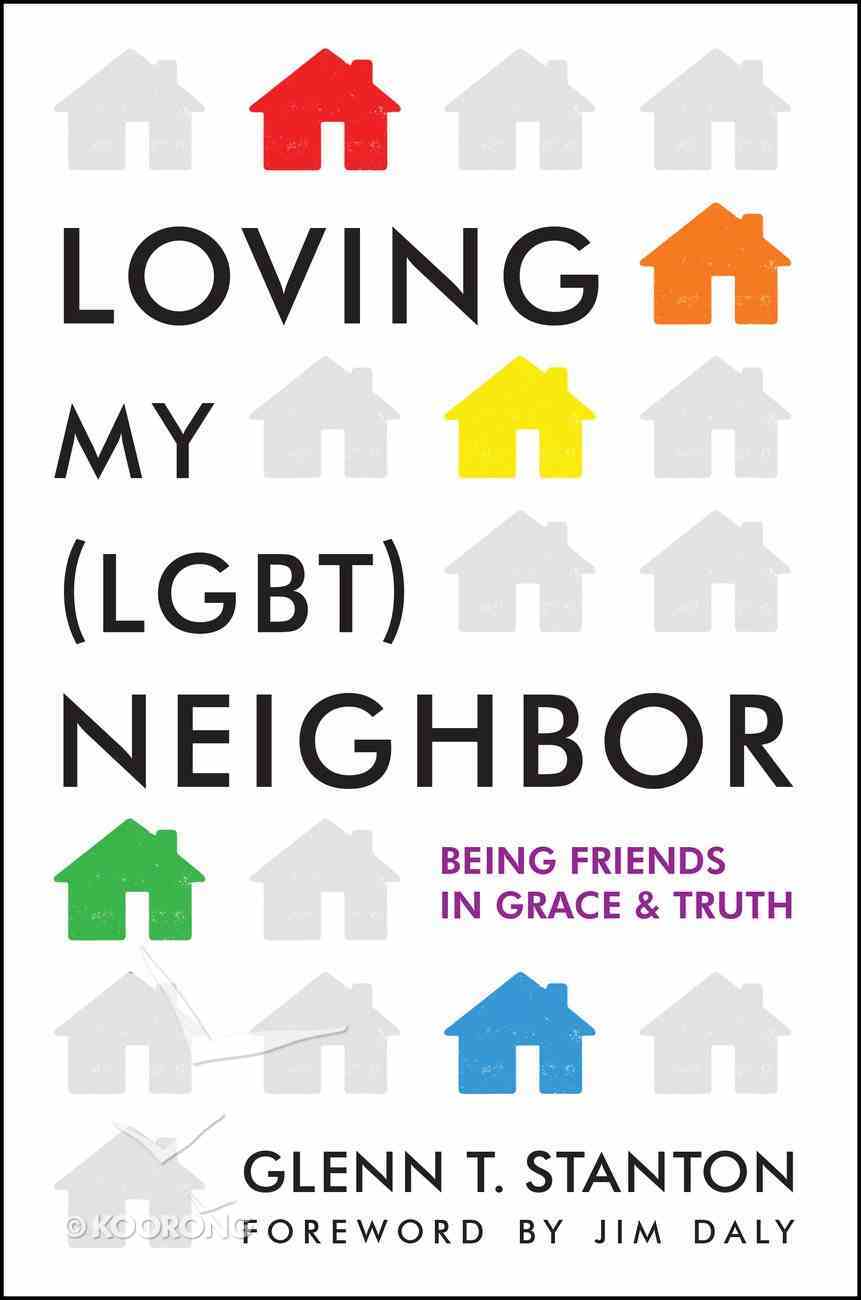 Loving My Neighbor (Lgbt)
Ever feel like we're just fumbling through the LGBT conversation, always asking but never really finding answers to questions like: What does it look like to be friends with my lesbian neighbors' How should I love...
Instant download
---
Read using our free app on your tablet or mobile!
---
Free Shipping
for orders over $99.


Ever feel like we're just fumbling through the LGBT conversation, always asking but never really finding answers to questions like:

What does it look like to be friends with my lesbian neighbors' How should I love my gay child and his partner' What if I'm invited to a same-sex wedding' What did Jesus say-and not say-about homosexuality' What is the role of the church in the same-sex debate'
We don't have to fumble. While the questions are hard, answers can be had. Just ask Glenn Stanton.


Stanton, of Focus on the Family, travels widely meeting with and debating LGBT advocates across the country. In doing so he has had the privilege of becoming friends with a number of them.


He says, &quote;We disagree on certain convictions, but we still admire and esteem one another ... Since when was it decided that people who see the world in polar opposite ways can't be friends'&quote; He shares his personal journey building bridges with the LGBT community and offers candid insights on hard questions.


In Loving My (LGBT) Neighbor, Glenn Stanton shows us how to speak the truth in love on this difficult but important issue.



-Publisher
Glenn T. Stanton is a husband, father, writer and speaker. He married his high-school sweetheart, Jacqueline Stanton, 22 years ago and they have five young children, ages nine and under. They have little sleep, but much joy! Glenn is the Director of Social Research and Cultural Affairs and Senior Research Analyst for Marriage and Sexuality at Focus on the Family.He is the author of Why Marriage Matters: Reasons to Believe in Marriage in Postmodern Society, which examines the rich and diverse benefits marriage brings to adults, children, and society. He is also a contributor to two books, The F
<div> <p><b>ever Feel Like We're Just Fumbling Through The Lgbt Conversation, Always Asking But Never Really Finding Answers To Questions Like:</b></p> <ul> <li><i>what Does It Look Like To Be Friends With My Lesbian Neighbors' </i></li> <li><i>how Should I Love My Gay Child And His Partner'</i></li> <li><i>what If I'm Invited To A Same-sex Wedding'</i> </li> <li><i>what Did Jesus Say</i>-<i>and Not Say</i>-<i>about Homosexuality'</i></li> <li><i>what Is The Role Of The Church In The Same-sex Debate'</i></li> </ul> <p>we Don't Have To Fumble. While The Questions Are Hard, Answers Can Be Had. Just Ask Glenn Stanton.</p> <p>stanton, Of Focus On The Family, Travels Widely Meeting With And Debating Lgbt Advocates Across The Country. In Doing So He Has Had The Privilege Of Becoming Friends With A Number Of Them. </p> <p>he Says, &quote;we Disagree On Certain Convictions, But We Still Admire And Esteem One Another ... Since When Was It Decided That People Who See The World In Polar Opposite Ways Can't Be Friends'&quote; He Shares His Personal Journey Building Bridges With The Lgbt Community And Offers Candid Insights On Hard Questions.</p> <p>in <i>loving My (lgbt) Neighbor,</i> Glenn Stanton Shows Us How To Speak The Truth In Love On This Difficult But Important Issue.</p> </div>
Bestsellers in Christian Worldview