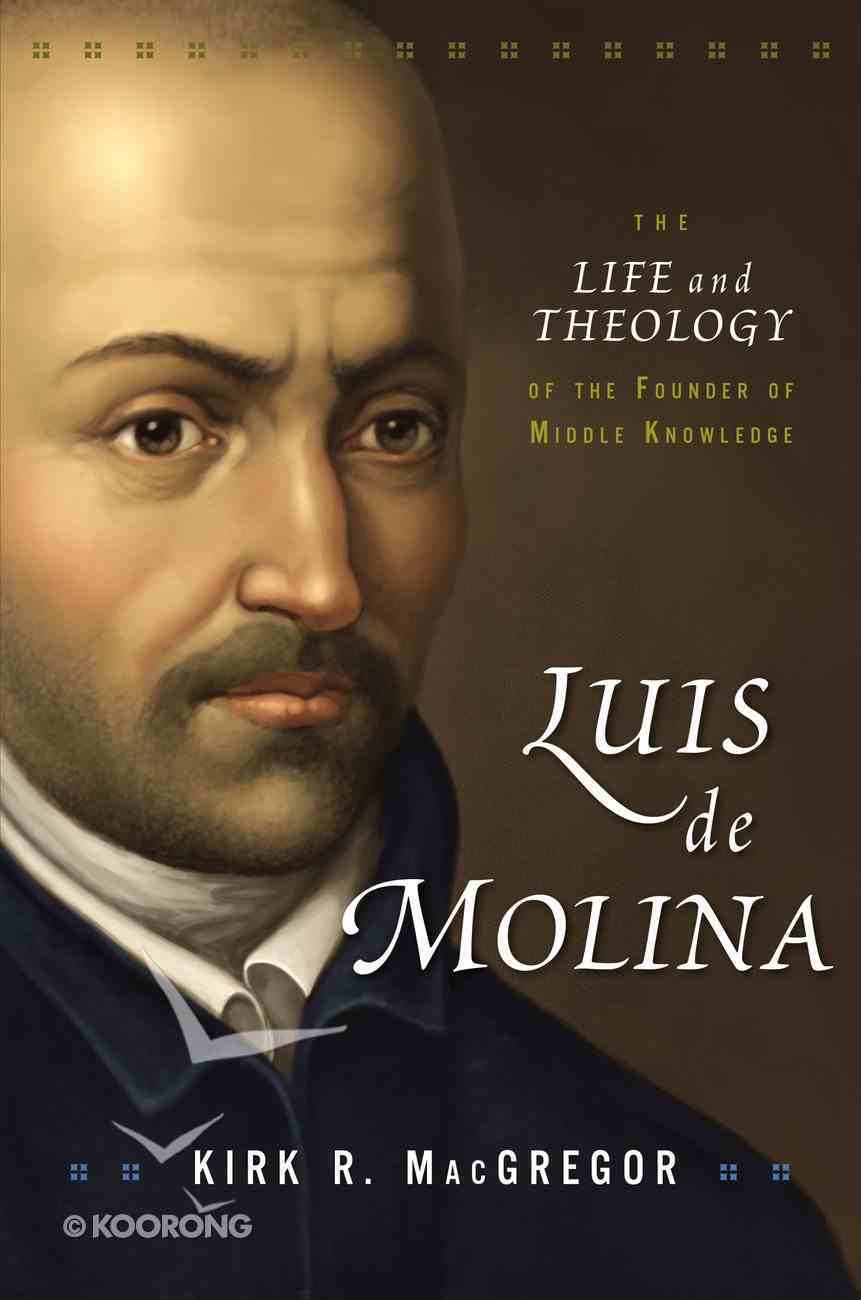 When Luis de Molina died in Madrid in 1600, he had every reason to believe he was about to be anathametized by Pope Clement VIII. The Protestant Reformation was splitting Europe, tribunals of the Inquisition met regularly in a dozen...
Instant download
---
Read using our free app on your tablet or mobile!
---
Free Shipping
for orders over $99.

When Luis de Molina died in Madrid in 1600, he had every reason to believe he was about to be anathametized by Pope Clement VIII. The Protestant Reformation was splitting Europe, tribunals of the Inquisition met regularly in a dozen Spanish cities, and the Pope had launched a commission two years earlier to investigate Molina's writings.




Molina was eventually vindicated, though the decision came seven years after his death. In the centuries that followed Molina was relegated to relatively minor status in the history of theology until a renaissance of interest in recent years. His doctrine of God's "middle knowledge," in particular, has been appropriated by a number of current philosophers and theologians, with apologist William Lane Craig calling it "one of the most fruitful theological ideas ever conceived."




In Luis de Molina: The Life and Theology of the Founder of Middle Knowledge, author Kirk R. MacGregor outlines the main contours of Molina's subtle and far-reaching philosophical theology, covering his views on God's foreknowledge, salvation and predestination, poverty and obedience, and social justice. Drawing on writings of Molina never translated into English, MacGregor also provides insight into the experiences that shaped Molina, recounting the events of a life fully as dramatic as any of the Protestant Reformers.




With implications for topics as wide-ranging as biblical inerrancy, creation and evolution, the relationship between Christianity and world religions, the problem of evil, and quantum indeterminacy, Molina's thought remains as fresh and relevant as ever. Most significantly, perhaps, it continues to offer the possibility of a rapprochement between Calvinism and Arminianism, a view of salvation that fully upholds both God's predestination and human free will.




As the first full-length work ever published on Molina, Kirk MacGregor's Luis de Molina provides an accessible and insightful introduction for scholars, students, and armchair theologians alike.


-Publisher
<p>when Luis De Molina Died In Madrid In 1600, He Had Every Reason To Believe He Was About To Be Anathametized By Pope Clement Viii. The Protestant Reformation Was Splitting Europe, Tribunals Of The Inquisition Met Regularly In A Dozen Spanish Cities, And The Pope Had Launched A Commission Two Years Earlier To Investigate Molina's Writings.</p> <p> </p> <p>molina Was Eventually Vindicated, Though The Decision Came Seven Years After His Death. In The Centuries That Followed Molina Was Relegated To Relatively Minor Status In The History Of Theology Until A Renaissance Of Interest In Recent Years. His Doctrine Of God's "middle Knowledge," In Particular, Has Been Appropriated By A Number Of Current Philosophers And Theologians, With Apologist William Lane Craig Calling It "one Of The Most Fruitful Theological Ideas Ever Conceived."</p> <p> </p> <p>in <em>luis De Molina: The Life And Theology Of The Founder Of Middle Knowledge</em>, Author Kirk R. Macgregor Outlines The Main Contours Of Molina's Subtle And Far-reaching Philosophical Theology, Covering His Views On God's Foreknowledge, Salvation And Predestination, Poverty And Obedience, And Social Justice. Drawing On Writings Of Molina Never Translated Into English, Macgregor Also Provides Insight Into The Experiences That Shaped Molina, Recounting The Events Of A Life Fully As Dramatic As Any Of The Protestant Reformers.</p> <p> </p> <p>with Implications For Topics As Wide-ranging As Biblical Inerrancy, Creation And Evolution, The Relationship Between Christianity And World Religions, The Problem Of Evil, And Quantum Indeterminacy, Molina's Thought Remains As Fresh And Relevant As Ever. Most Significantly, Perhaps, It Continues To Offer The Possibility Of A Rapprochement Between Calvinism And Arminianism, A View Of Salvation That Fully Upholds Both God's Predestination And Human Free Will.</p> <p> </p> <p>as The First Full-length Work Ever Published On Molina, Kirk Macgregor's <em>luis De Molina</em> Provides An Accessible And Insightful Introduction For Scholars, Students, And Armchair Theologians Alike.</p>