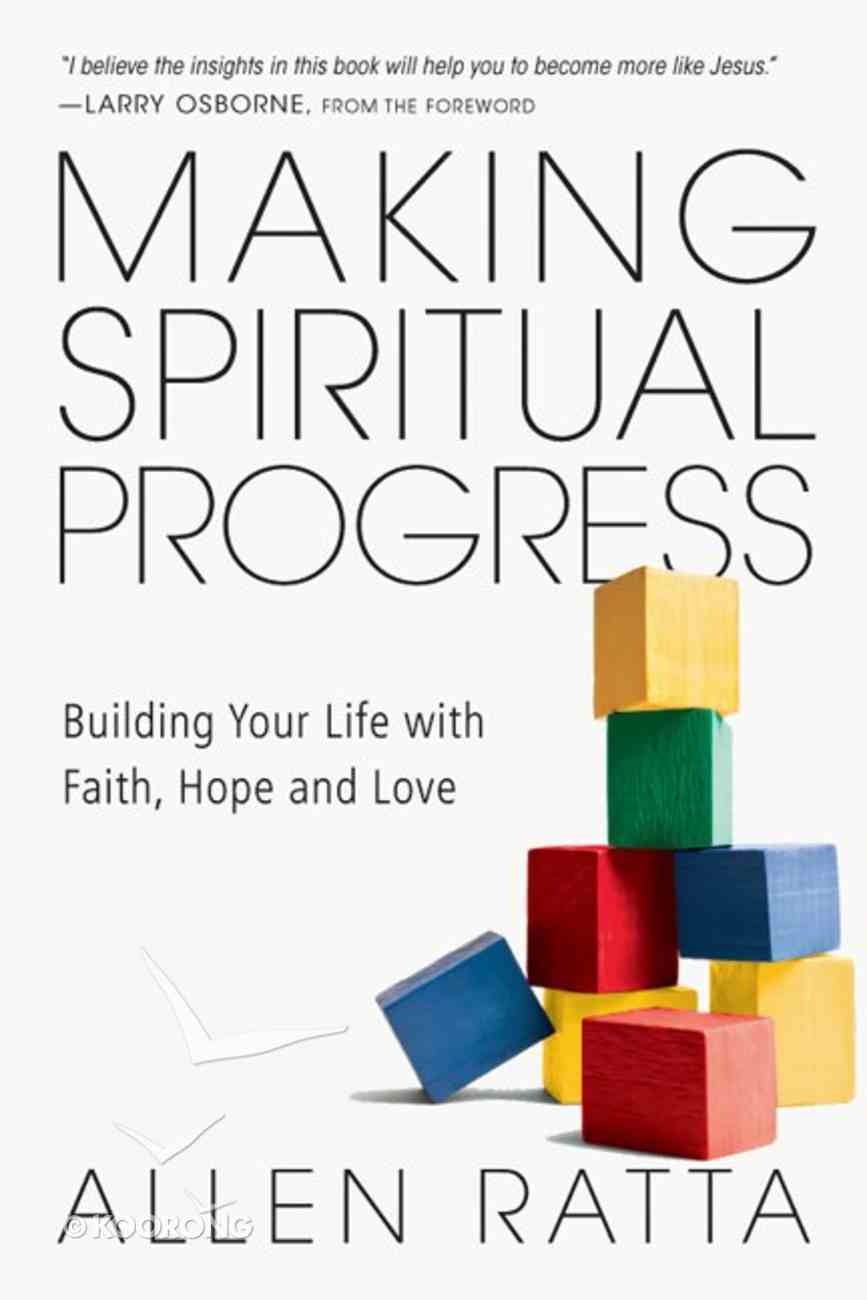 Making Spiritual Progress
We often think of "spiritual growth" as a matter of behavior. In reality spiritual growth is a matter of the heart. In Making Spiritual Progress Allen Ratta introduces a revolutionary system for monitoring your motivations--faith, hope and love, the virtues...
---
Free Shipping
for orders over $99.
We often think of "spiritual growth" as a matter of behavior. In reality spiritual growth is a matter of the heart. In Making Spiritual Progress Allen Ratta introduces a revolutionary system for monitoring your motivations--faith, hope and love, the virtues out of which spiritual growth grows. Fully integrated into the self-assessment and growth tools found at spiritualprogress.com, this book will help youidentify your core motivations for how you practice your faithempower you to grow in faith, hope and loveincrease your redemptive impact in the worldIf you want to transform your life, start with your heart. Everything else will follow.
-Publisher
:foreword By Larry Osborne
1 The Five Rules Of Personal Motivation: Understanding Our Motivations
2 The Three Great Forces Of Positive Motivation: The Engines Of Transformation
3 The Three Great Isms That Rule The World: The Forces Of Negative Motivation
4 The Balances Of Motivation: Discovering Your Power Zone
5 Motivational Exercise: The Work Of Character Development
6 Changing Your Tree: How God Grows People
7 Faith: The Trusting Virtue
8 Distorted Faith: Faith Imbalances And The Power Zone
9 Hope: The Optimism Virtue
10 Distorted Hope: Hope Imbalances And The Power Zone
11 Love: The Giving Virtue
12 Distorted Love: Love Imbalances And The Power Zone
13 Growing Forward: Assess, Discover And Grow
Appendix A: 14 Principles For Spiritual Growth: Growing In Faith
Appendix B: 14 Principles For Spiritual Growth: Growing In Hope
Appendix C: 14 Principles For Spiritual Growth: Growing In Love
Notes
Bestsellers in Spiritual Growth