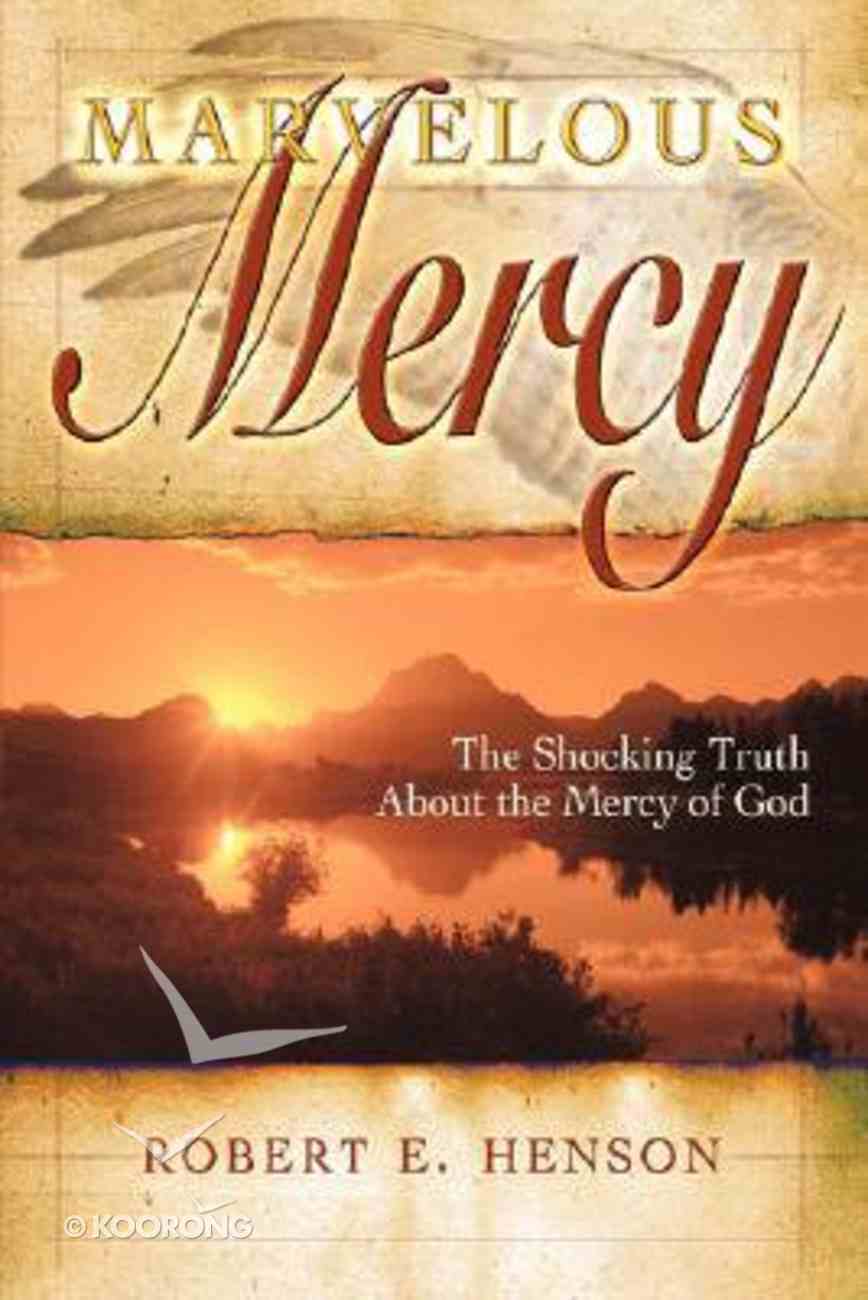 ---
Free Shipping
for orders over $99.
224 Pages
-Publisher
This book is a must read! Discover the astonishing reach and the unspeakable forgiveness of God's marvelous mercy. As you read, your own spirit will feel the healing balm of mercy that is so encompassing that it is truly amazing. The author will, at times, shock you with the truth of the fabulous mercy of God. Mercy so freely and fully given that to the natural mind it seems scandalous. There have been hundreds of volumes written about the grace of God. Finally, here is a book focusing on His mercy. What revelation unfolds when the author shares the truth that mercy is the fountainhead of grace? Were it not for God's mercy, we would never have known His grace. Marvelous Mercy is sure to bring relief and hope to all that read it. For that reason, it will become a treasure to be read, re-read, and then shared with others.
-Publisher
The truth of the mercy of God is so amazing, so utterly fabulous, that to the natural mind it is most unbelievable. But it is true. God's mercy is for everyone. It is based on His love, not on our good works. As you read the pages of this book you will uncover the astonishing revelation that God's mercy is the source of His grace. And it is for you. Marvelous Mercy will reveal to you a mercy that is freely and fully given - an all encompassing mercy that will heal your spirit and bring hope to your soul. It will cause you to dream again and believe again for all of His promises. Robert E. Henson serves as the Pastor of South Flint Tabernacle in Flint (Burton), Michigan. He has been privileged to speak at many regional, national, and international meetings. Robert is the author of several books including Prayer Force One and Living a Balanced Life...in an Unbalanced World. Robert and his wife, Shirley, have two daughters and four granddaughers.
-Publisher
Henson serves as the Pastor of South Flint Tabernacle in Flint, Michigan.
Bestsellers in Christian Living