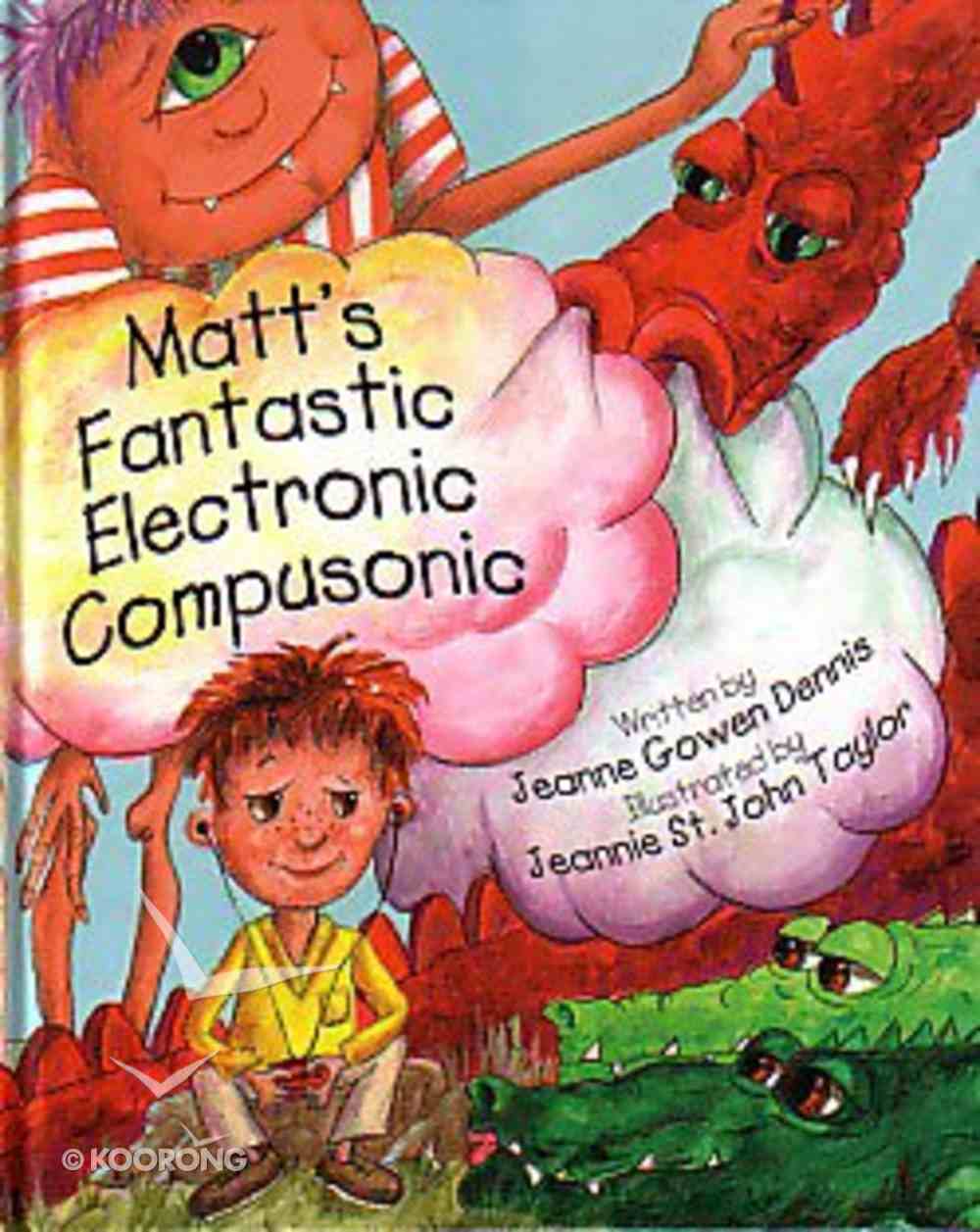 Matt's Fantastic Electronic Compusonic
Unavailable. We are unsure when this item will be available to ship.
0 Available.
---
Free Shipping
for orders over $99.
32 Pages
-Publisher
Wonderful rhyme and rhythm will pull the reader into this delightful story about priorities. Matt, the star of his baseball team, receives a pocket-size electronic game for his birthday. Immediately, the fantasy game makes him forget about everything else . . . even his cake. For the rest of the weekend, Matt thinks of nothing but his Compusonic. It even invades his dreams. He can't pay attention in church and his lunch blurs into the game. By the time the championship game begins on Monday afternoon, Matt is hopelessly lost in the world of his Compusonic . . . and playing baseball rather hopelessly as a result. It takes a crunchtime decision for Matt to decide that he prefers real adventures with his friends and that it's not good to let anything come before God in his life.Uses familiar and realistic ideas stretched just a touch to be absolutely hilarious Shows kids what happens when our priorities get out of orderFabulous, original illustrations
-Publisher
What will happen when Mattas Fantastic Electronic Compusonic takes over his life?aKid-friendly and appealing in every way! Jeanne Dennis is the Christian Dr. Seuss.a aBeverly Lewis author of the aCul-de-Sac Kidsa series and The ShunningaThe book reveals how kids (and adults) can lose perspective, yet courageously regain it by making certain choices. We highly recommend this book, and believe it [will] be loved by children and adults alike.a aBobby & Gari Meacham Former shortstop for the NY Yankees; Elementary school teacher Jeanne Gowen Dennis has always enjoyed writing and kids. She is a full-time freelance writer with nine books in print and has taught homeschoolers and volunteered at public and private schools for more than twenty-five years.Jeannie St. John Taylor, the author of six books, lives with her husband of nearly thirty years on a small working farm in the middle of Portland, Oregon. A professional artist, as well as a mother and former teacher with a masteras degree, Jeannie is uniquely qualified to craft children's books.
-Publisher
An award-winning author and national speaker, Jeanne Gowen Dennis partners with Christian families to equip the next generation to hold fast to faith. She has published many books, articles, stories, illustrations, and greeting cards, and has been interviewed on national television and radio stations throughout the country. She is a wife, mother, grandmother, and veteran homeschooler.
Bestsellers in Large Format Picture Books