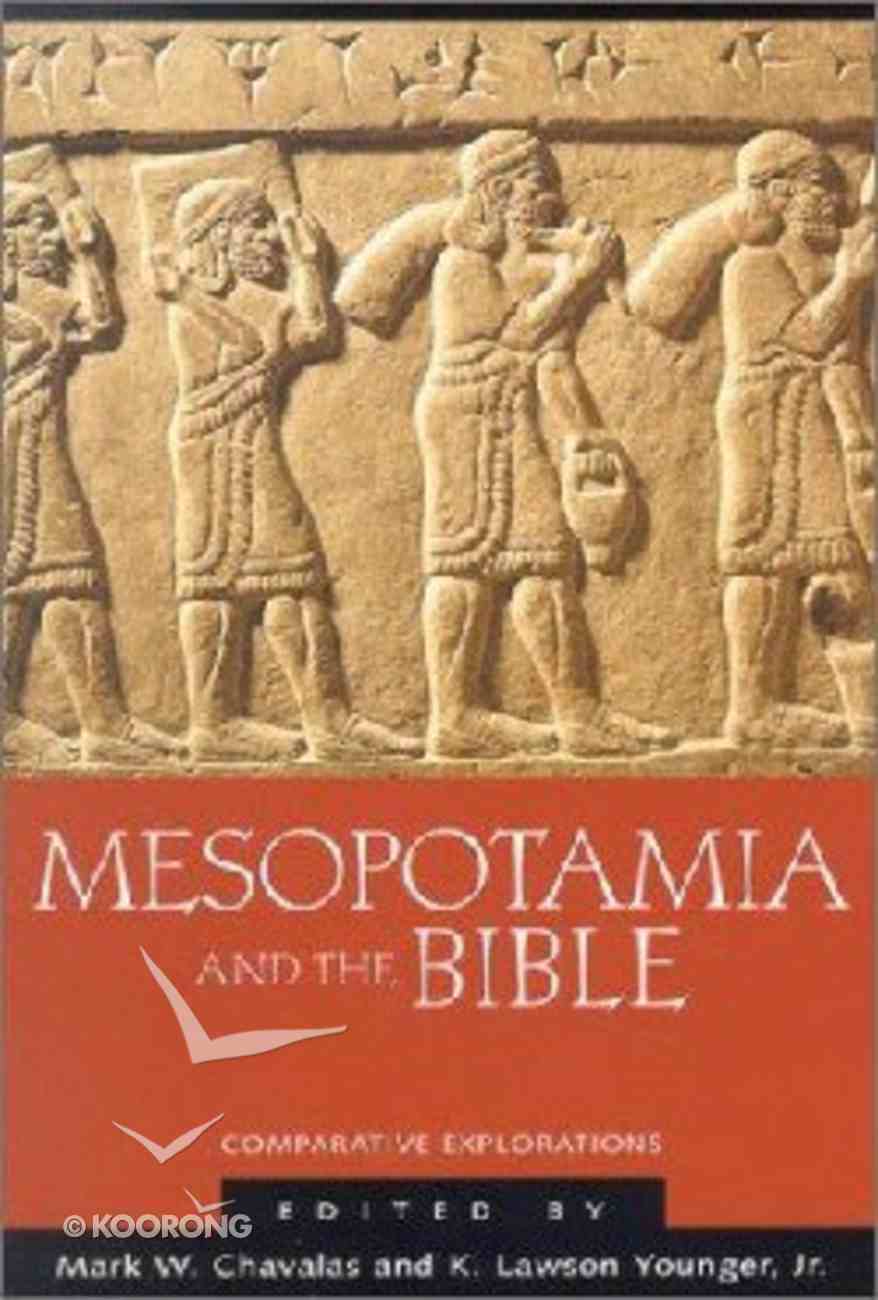 Mesopotamia and the Bible
---
Free Shipping
for orders over $99.
400 Pages
-Publisher
Thirteen scholars explore possible points of connection between the Bible and its ancient Near Eastern context, illuminating the methadologies, contributions, and limitations of both biblical studies and Assyriology. Contents include: "Assyriology and Biblical Studies: A Century of Tension" --Mark W. Chavalas "The Quest for Sargon, Pul, and Tiglath-Pileser in the Nineteenth Century"--Steven W. Holloway "Sumer, the Bible, and Comparative Method: Historiography and Temple Building"--Richard E. Avergeck "Syria and Northern Mesopotamia to the End of the Third MIllennium B.C.E."--Mark W. Chavalas "Syro-Mesopotamia: The Old Babylonian Period"--Ronald A. Veenker "Syria to the Early Second Millennium"---Victor H. Matthews "Apprehending Kidnapers by Correspondence at Provincial Arrapha"--David C. Deuel "The Bible and Alalakh"--Richard S. Hess "Emar: On the Road from Harran to Hebron"--Daniel E. Fleming "Voices from the Dust: The Tablets from Ugarit and the Bible"--Wayne T. Pitard "The Rise of
-Publisher
This collection of essays, by noted ancient Near Eastern scholars, explores the connections and relationship between the Bible and its world.
-Publisher
Mark W. Chavalas (Ph.D., University of California at Los Angeles) is Professor of history at University of Wisconsin, LaCrosse. He is also editor of Emar: The History, Religion, and Culture of a Syrian Town in the Late Bronze Age (with John L. Hayes); New Horizons in the Study of Ancient Syria (with K. L. Younger Jr.);Syria-Mesopotamia and the Bible; The IVP Bible Background Commentary: Old Testament (Downers Grove, IL: InterVarsity, 2000) and Zephaniah (The Zondervan Illustrated Bible Backgrounds Commentary: Old Testament).
Koorong - Editorial Review.
Younger is professor of Old Testament at the divinity school of Trinity International University.
Bestsellers in Biblical Studies