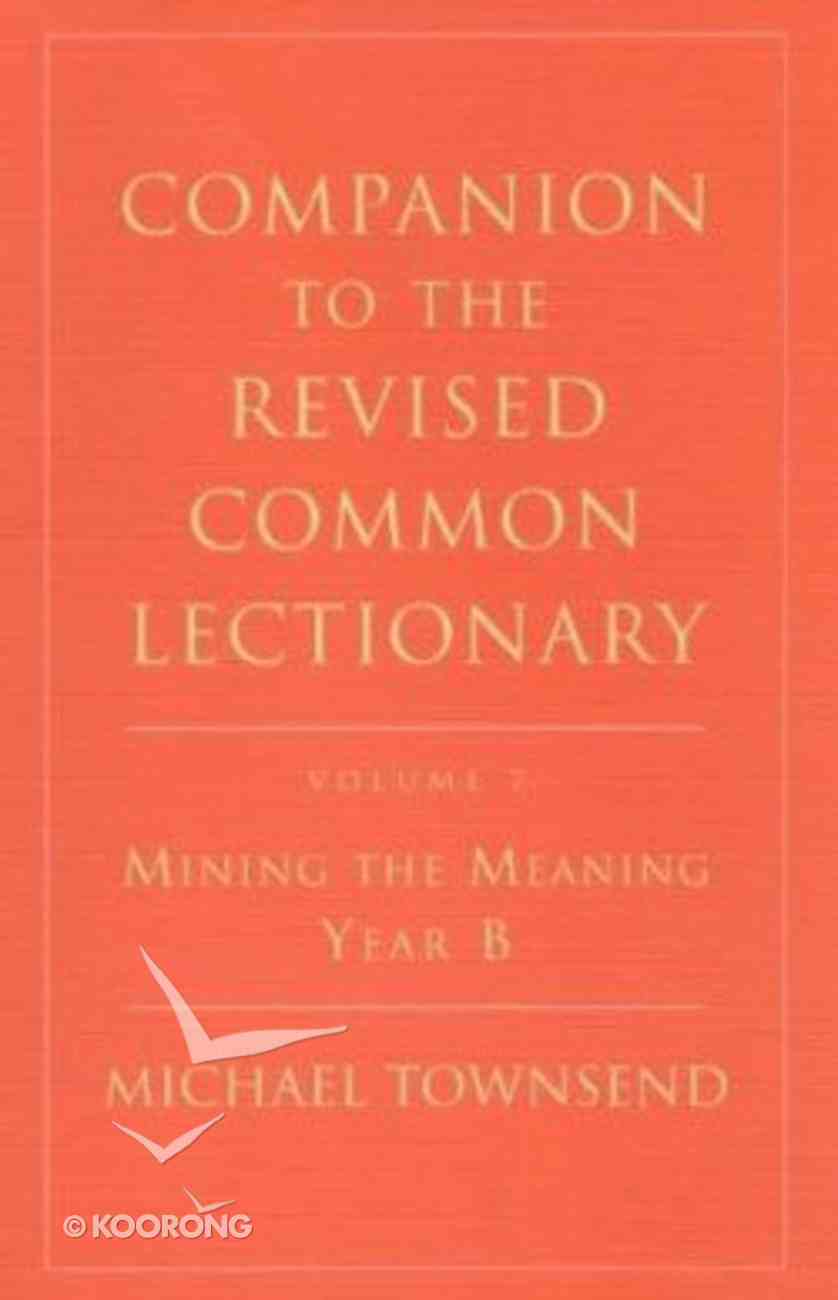 Mining the Meaning, Year B (#07 in Companion To The Revised Common Lectionary Series)
The purpose of this book is to help preachers, lay and ordained, to prepare sermons which take seriously the lectionary readings for Year B. The author has two aims in mind. The first is to offer the kinds of comments...
---
Free Shipping
for orders over $99.
The purpose of this book is to help preachers, lay and ordained, to prepare sermons which take seriously the lectionary readings for Year B. The author has two aims in mind. The first is to offer the kinds of comments which might provoke a train of creative thought for a reader and thus provide a 'way into' a sermon based on a reading. The second is to try to gather for busy preachers some of the fruits of the best current biblical scholarship.The author has deliberately written his comments in a variety of styles. Some of them make brief but direct suggestions about how a sermon might be preached from a lection. Others begin from contemporary life and, as it were, move into the lectionary reading. Yet others offer a kind of 'running exposition' of the main thrust of the reading, leaving it to the reader to pick up ideas and engage in his of her own reflection on how to use the material in preaching. All the comments try to take the biblical text seriously. Preaching which aims to lead its hearers to a transformative encounter with God, and to build up the Christian community in faith and love, must itself be shaped and formed by a
-Publisher
Bestsellers in Church Resources