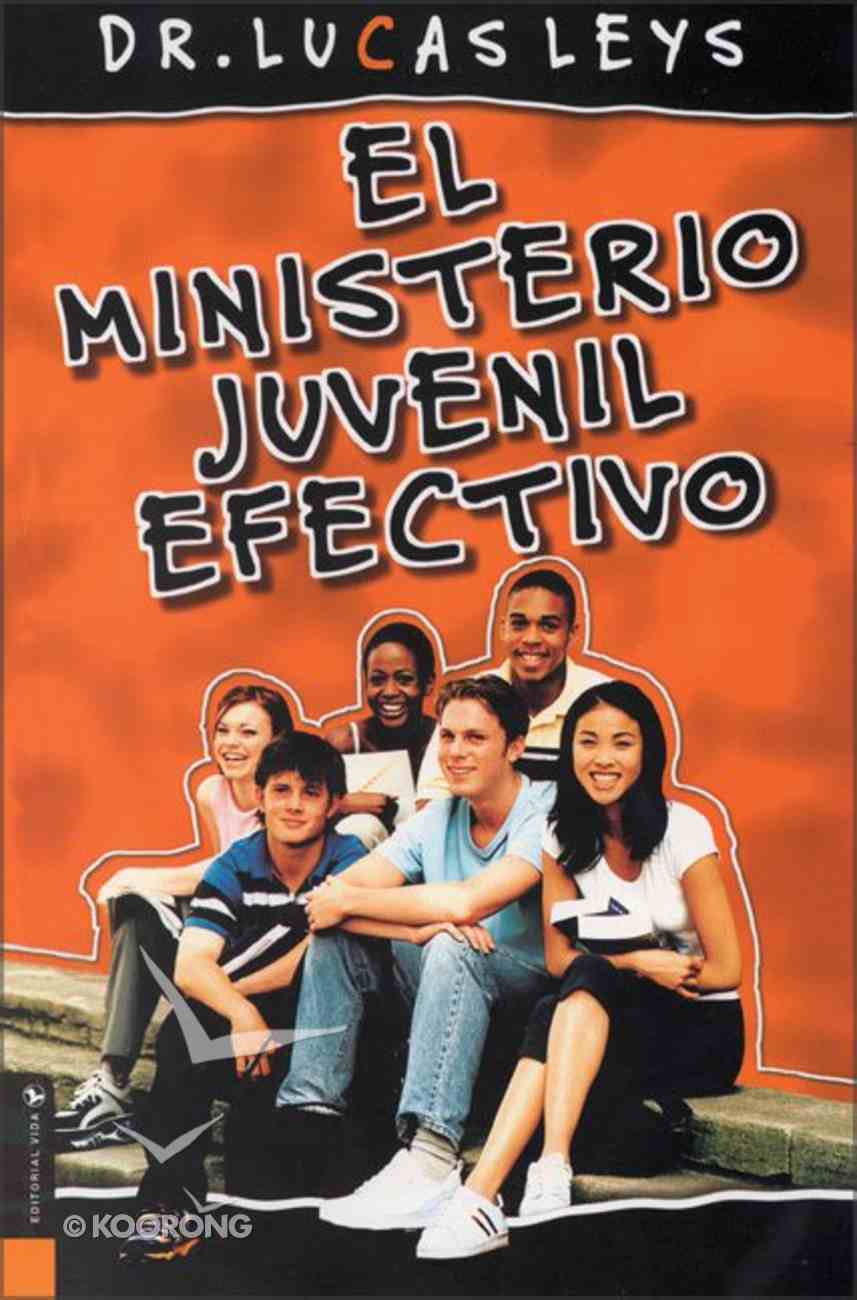 Ministerio Juvenil Efectivo (Effective Youth Ministry)
The purpose of this Silver Medallion award-winning book is to propose new strategies and principles to develop smart youth leadership by sharing the keys to an effective youth ministry. Youth leaders have great potential in their hands. This gift has...
---
Free Shipping
for orders over $99.
The purpose of this Silver Medallion award-winning book is to propose new strategies and principles to develop smart youth leadership by sharing the keys to an effective youth ministry. Youth leaders have great potential in their hands. This gift has to be administered with wisdom, discernment, and intelligence. This book will help youth leaders to effectively take advantage of this potential.
-Publisher
Lucas Leys has worked in youth ministries for churches in several countries and denominations and has participated in a variety of Christian ministries. He earned a doctoral degree with honors from Fuller Theological Seminary. He is the director of Youth Specialties and produces resources for youth ministers. He is one of the founders of LAGRAM, an organization that works with local churches on evangelism and discipleship for teenagers. This young man has already written more than 10 books, including Effective Youth Ministry, which was nominated for the 2003 Gold Medallion Award as the best book originally written in Spanish. Lucas Leys ha trabajo en el pastoreado juvenil por casi dos decadas y hoy es quien entrena a la mayor cantidad de lideres juveniles en el mundo de habla hispana. Es doctor en teologia de la mision graduado con honores en el Seminario Teologico Fuller.
-Publisher
The purpose of this book is to propose new strategies and principles to develop smart youth leadership by sharing the keys to an effective youth ministry. In 'Effective Youth Ministry' you will talk to one of the most respected leaders in youth ministry about: 'How to understand intimate questions about development' 'How to focus on a goal and the four purposes of youth ministry' 'How to create an enthusiastic program' 'How to have outstanding leadership' 'How to reach other cultures'
-Publisher
Lucas Leys has worked in youth ministries for churches in several countries and denominations and has participated in a variety of Christian ministries. He earned a doctoral degree with honors from Fuller Theological Seminary. He is the director of Youth Specialties and produces resources for youth ministers. He is one of the founders of LAGRAM, an organization that works with local churches on evangelism and discipleship for teenagers. This young man has already written more than 10 books, including Effective Youth Ministry, which was nominated for the 2003 Gold Medallion Award as the best bo
Bestsellers in Global Language