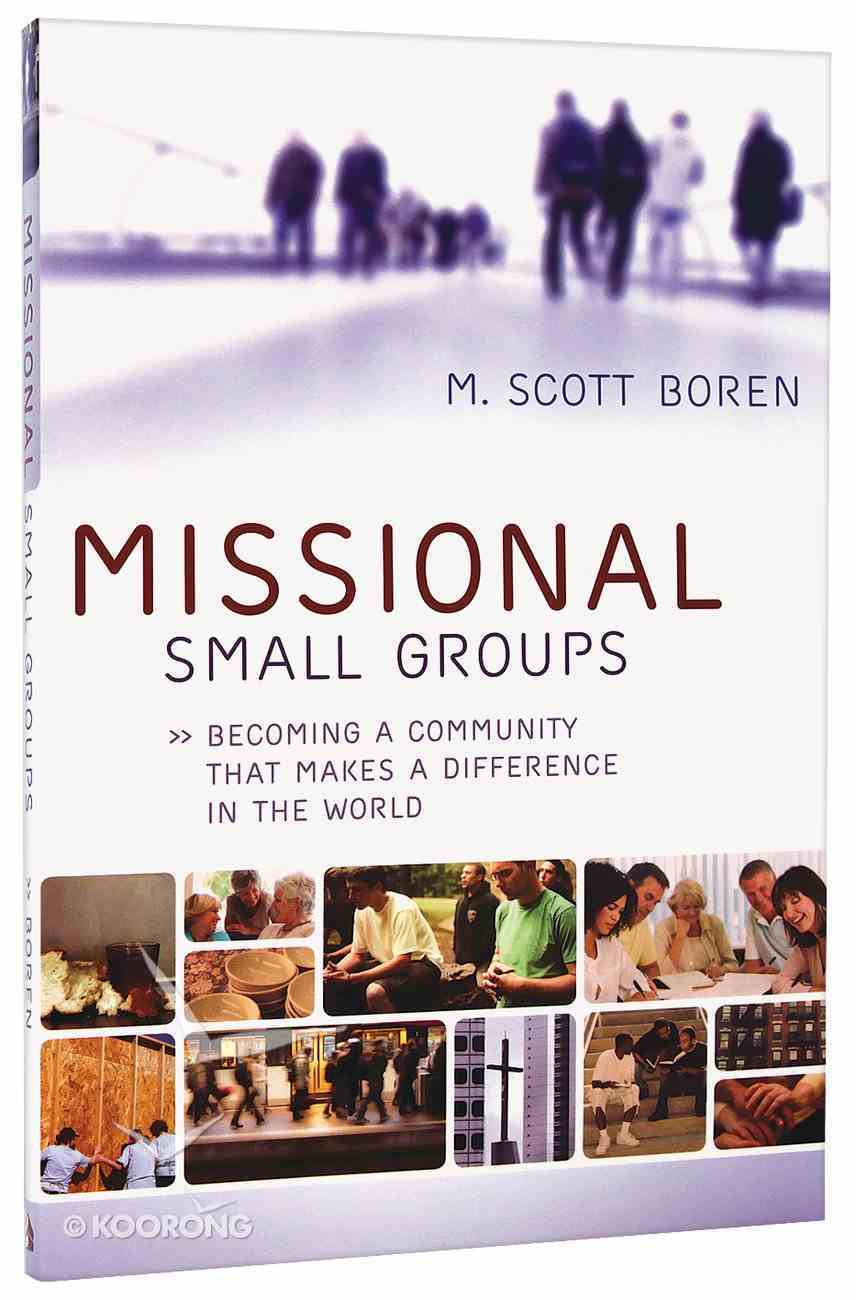 Small groups are a great place to connect with other churchgoers, but many wonder, is this all there is? Is sitting in a living room, talking about a book or watching a video the extent of what we an do...
Out of Stock
Available to Order
---
Expected to ship in 5 to 6 weeks from Australia.
---
Free Shipping
for orders over $99.
Small groups are a great place to connect with other churchgoers, but many wonder, is this all there is? Is sitting in a living room, talking about a book or watching a video the extent of what we an do together? Isn't being a Christian community about something more than this? Pastor and author Scott Boren thinks so. In this latest release from missional thinktank Allelon, Boren gives leaders and members of small groups the tools they need to make an impact on their communities. Beginning with a gentle critique of current small group models, Boren goes on to show how a uniquely Christian paradigm can set groups free to transform their communities. The final section of the book offers over twenty practices that groups can do to become more missional. Ultimately Missional Small Groups is about helping groups follow Jesus by equipping them to bring his message and healing to a hurting world.


-Publisher
"Scott's work aims to restore movement, mission, and community transformation to the heart of group life--right where it belongs!"--Dr. Bill Donahue, PhD, bestselling author, Leading Life-changing Small Groups"Wow! This one volume is the new guide for understanding missional community, being a missional community, and creating missional communitiesThe practical steps and phases are the genius of this book. You will walk away revisiting your paradigm of missional groups as well as the knowledge necessary to be effective in leading one."--Rick Howerton, LifeWay "Scott Boren is a great thinker and passionate Christ follower. In Missional Small Groups, we see those two passions align in a compelling way to serve the church. Scott has written an important book to challenge and help us bring more meaning and purpose to our small groups . . . but not for the purpose you may think. Scott knows the goal of the church is to make not simply better groups but a better world. I am confident we will see both happen as a result of Missional Small Groups."--Bill Willits, author, Creating Community; director of group life, North Point Community Church"Today, amidst an abundance of small groups literature, Missional Small Groups clearly stands out. Boren provides the reader with substantive biblical and theological frameworks for understanding the "rhythms of small groups." These frameworks are insightfully used to inform the lived practices of missional small groups around communing with God, relating to one another, and engaging the world. This is a must-read for anyone interested in living out small group life within the church for the sake of the world."--Craig Van Gelder, PhD, professor of congregational mission, Luther Seminary, Saint Paul, MN"Using the concepts Scott Boren presents in this book as the foundation for training and coaching leaders, I am able to cast a greater vision for small groups, groups that go about life together in a way that brings God's kingdom here on earth. The practice lessons he includes will help groups discover and experience what missional small groups are all about."--Ruth Kelder, ministry developer, Christian Reformed Home Missions"Scott Boren has experienced and written about small groups for the last twenty years. In Missional Small Groups, he breaks new ground by focusing on hearing the voice of God when doing small group ministry and following God's rhythm for the group, rather than the canned model of someone else. This book will stir your creative juices to do small group ministry in a new, dynamic way."--Joel Comiskey, PhD, president, Joel Comiskey Group"This is an important book for lead pastors and staff pastors who see their small groups as far more than a key to member retention but don't know how to walk the small group members into a much deeper expression where missional activities happen naturally. If you enjoyed Introducing the Missional Church yet finished the book puzzled by how to become more missional, Missional Small Groups will provide the practical handles, answers, and first steps you need. I found this book to be a refreshing, energetic read."--Randall Neighbour, author, The Naked Truth About Small Group Ministry; president, TOUCH Outreach Ministries, a consulting ministry located in Houston, Texas
-Publisher
M. Scott Boren is one of the pastors at Woodland Hills Church in St. Paul, Minnesota. He is a trainer, consultant and the author of The Relational Way and How Do We Get There From Here? He works with Allelon in developing training materials on the missional church. His shares life with his wife Shawna and their four children. He can be reached at www.scottboren.com.
Bestsellers in Ministry Resources