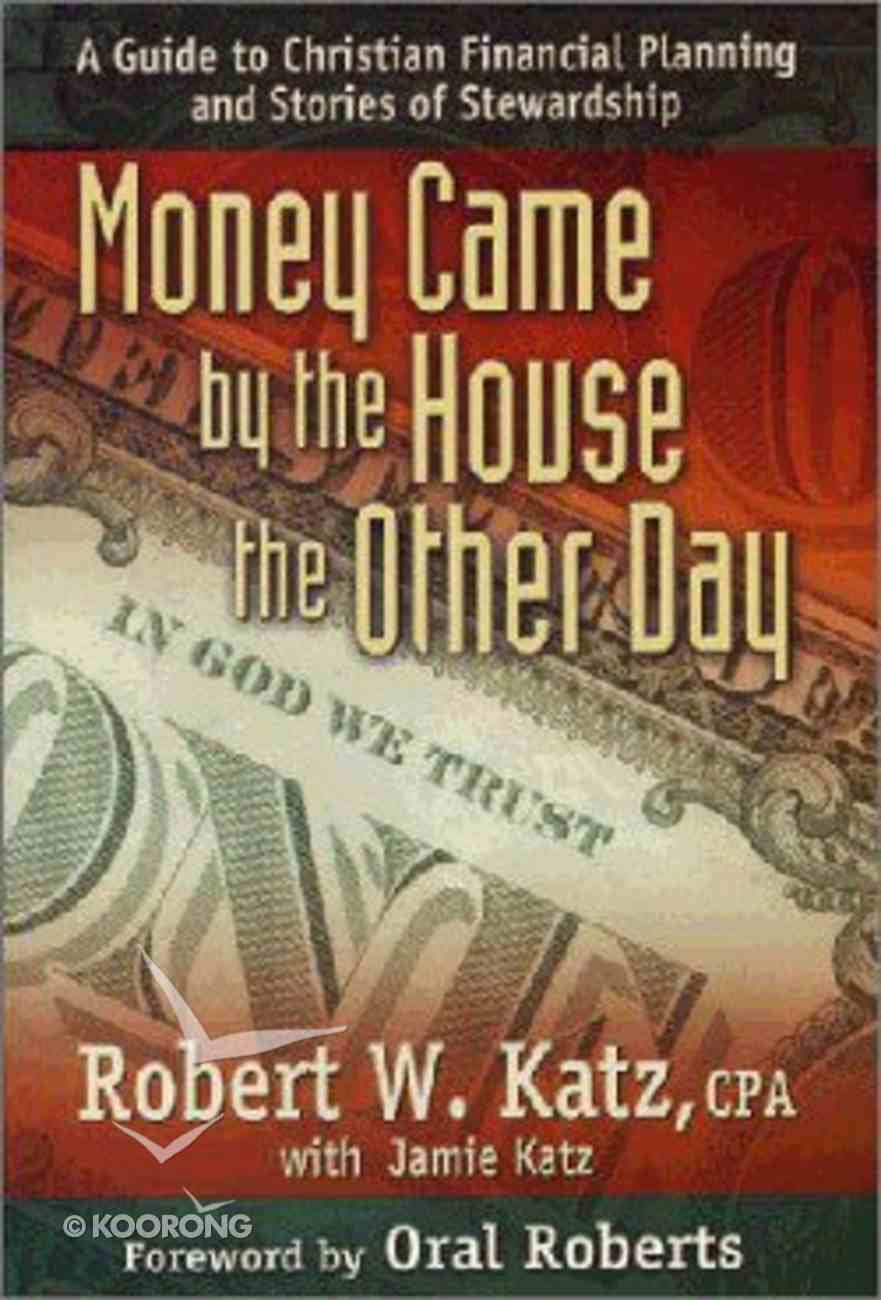 Money Came By the House the Other Day
The management of personal finances is among the most rigorous tasks a person faces in his lifetime. Couples for instance, often fight more over finances that all other topics combined. This title is written for those specifically interested in making...
---
Free Shipping
for orders over $99.
The management of personal finances is among the most rigorous tasks a person faces in his lifetime. Couples for instance, often fight more over finances that all other topics combined. This title is written for those specifically interested in making the very most of their financial lives.
-Publisher
Personal finances represent one of the roughest and often toughest jobs a family faces. Couples often fight over finances more than all other topics combined. For Christian families he plight is no different. But now there is a unique, readable guide that brings together solid principles of financial planning combined with and immersed in Biblical foundations. Within the covers of this well-written book one will find practical tips, understandable anecdotes, and straight talk on such topics as debt and getting out of it, creating a personal balance sheet and income statement, the role of insurance, planning for education and retirement, and God's role in the process. With a foreword by Oral Roberts, the book contains a frank discussion on tithing and investing, budgeting, buying a house, and teaching your children the importance of saving. Written in a highly digestible and enjoyable format, Money Came by the House is your answer to dealing with the concerns all families have: what do I do with the money that funnels through our hands - the role God plays in your financial life - and what can be done to become a good steward.
-Publisher
The market for solid financial planning with a Christian theme is open for a new and important book. Money Came By the House the Other Day meets that need. Here is a book that was specifically designed to provide any reader with the guidance needed to move from a static, ineffective financial existence to one of success and fulfillment. Written by one of the countries leading private CPAs, this guide provides the keys needed to plan for the short and long term, using principals found in the Bible.
-Publisher
Bob Katz is a certified public accountant and founding partner with the firm of Katz & Asher in New Orleans, LA. For more than twenty years he has specialized in personal financial planning, tax and estate planning, and health care consulting. His bachelor's degree is from Louisiana State University and his master's degree came from the University of New Orleans. He has authored The Physician's Survival Guide to the Business of Medicine as well as The Family Practitioner's Survival Guide to the Practice of Medicine. The drive to author Money Came by the House the Other Day is Bob's deep desire
Bestsellers in Christian Living