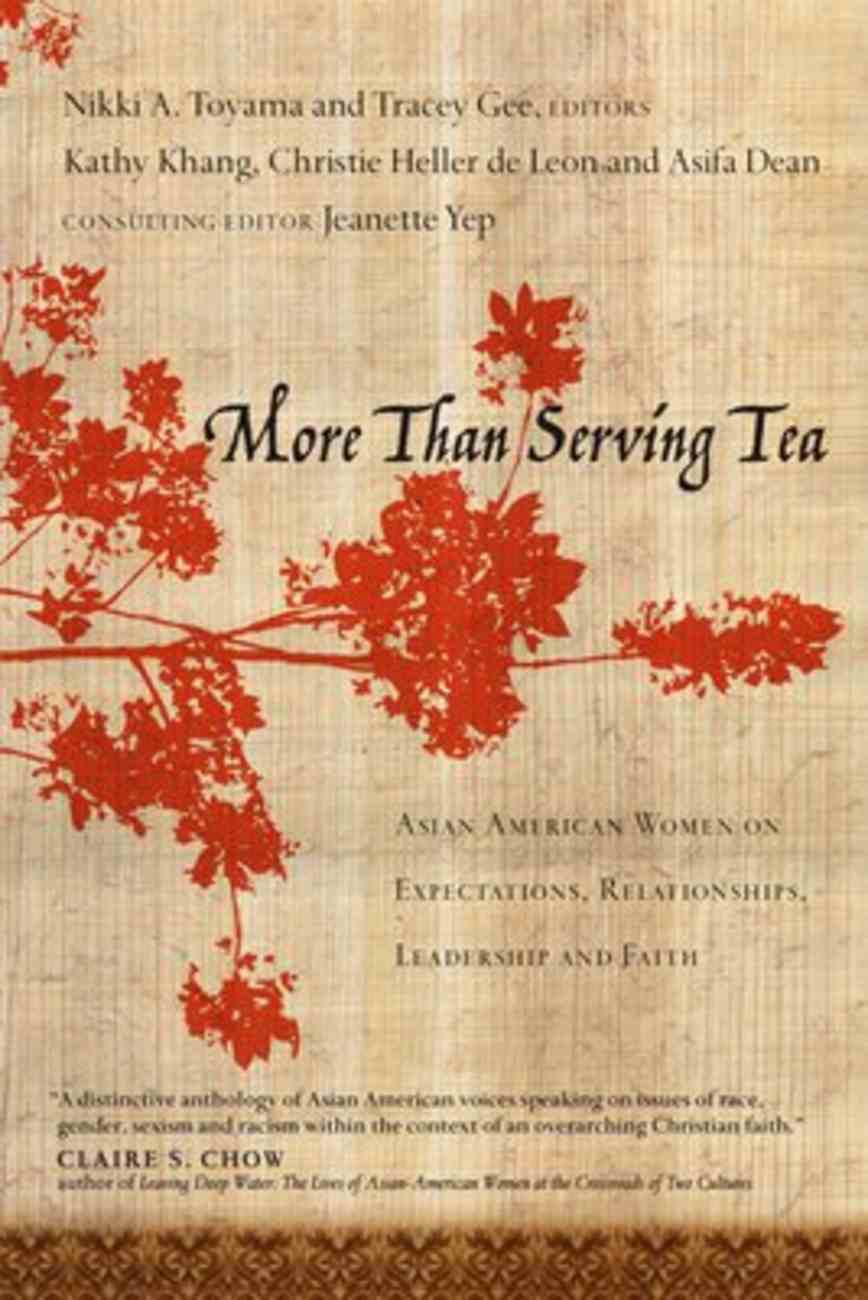 Asian American women are caught between different worlds. Many grew up sensing that daughters were not as valuable as sons. Family expectations and cultural stereotypes assume that Asian American women can only have certain prescribed roles, as if our worth...
Out of Stock
Available to Order
---
Expected to ship in 4 to 5 weeks from Australia.
---
Free Shipping
for orders over $99.
Asian American women are caught between different worlds. Many grew up sensing that daughters were not as valuable as sons. Family expectations and cultural stereotypes assume that Asian American women can only have certain prescribed roles, as if our worth comes only through what we do for others.But God has good news for Asian American women. In his eyes, they are his beloved daughters, created for greater purposes than the roles imposed upon us. In this one-of-a-kind book, editors Nikki Toyama and Tracey Gee and a team of Asian American women share how God has redeemed their stories and helped them move beyond cultural and gender constraints. With the help of biblical role models and modern-day mentors, these women have discovered how God works through their ethnic identity, freeing them to use their gifts and empowering them to serve and lead.The contributors include writers of East Asian heritage (Chinese, Japanese and Korean) as well as Southeast Asian (Filipina) and South Asian (Pakistani). Their diverse perspectives shed light on common threads in the Asian American experience, providing encouragement and guidance to others on the journey.God has so much more in store for Asian American women than cultural norms, gender roles and old stereotypes of geisha girls or dutiful daughters. Experience the joy and freedom of becoming the Asian American Christian woman God intended you to be.
-Publisher
Foreword By Jeanette Yep
Introduction--asian American Christian Women: Triple Blessing Or Triple Curse? <em>by Nikki A. Toyama</em>
1. Sticks, Stones And Stereotypes <em>by Christie Heller De Leon</em>
2. Pulled By Expectations <em>by Kathy Khang</em>
3. Perfectionistic Tendencies <em>by Nikki A Toyama</em>
4. From Swallowing Suffering <em>by Tracey Gee</em>
5. Freedom In Sexuality <em>by Kathy Khang</em>
6. Daughter Of Two Worlds <em>by Christie Heller De Leon</em>
7. Friends Or Enemies? <em>asifa Dean</em>
8. Single Asian Female Seeking. . . <em>by Asifa Dean</em>
9. Getting Used To The Sound Of My Voice <em>by Nikki A. Toyama</em>
10. Becoming Leaders <em>by Tracey Gee</em>
Epilogue <em>by Tracey Gee</em>
Acknowledgments
Recommended Reading
Study Guide
Notes
About The Authors