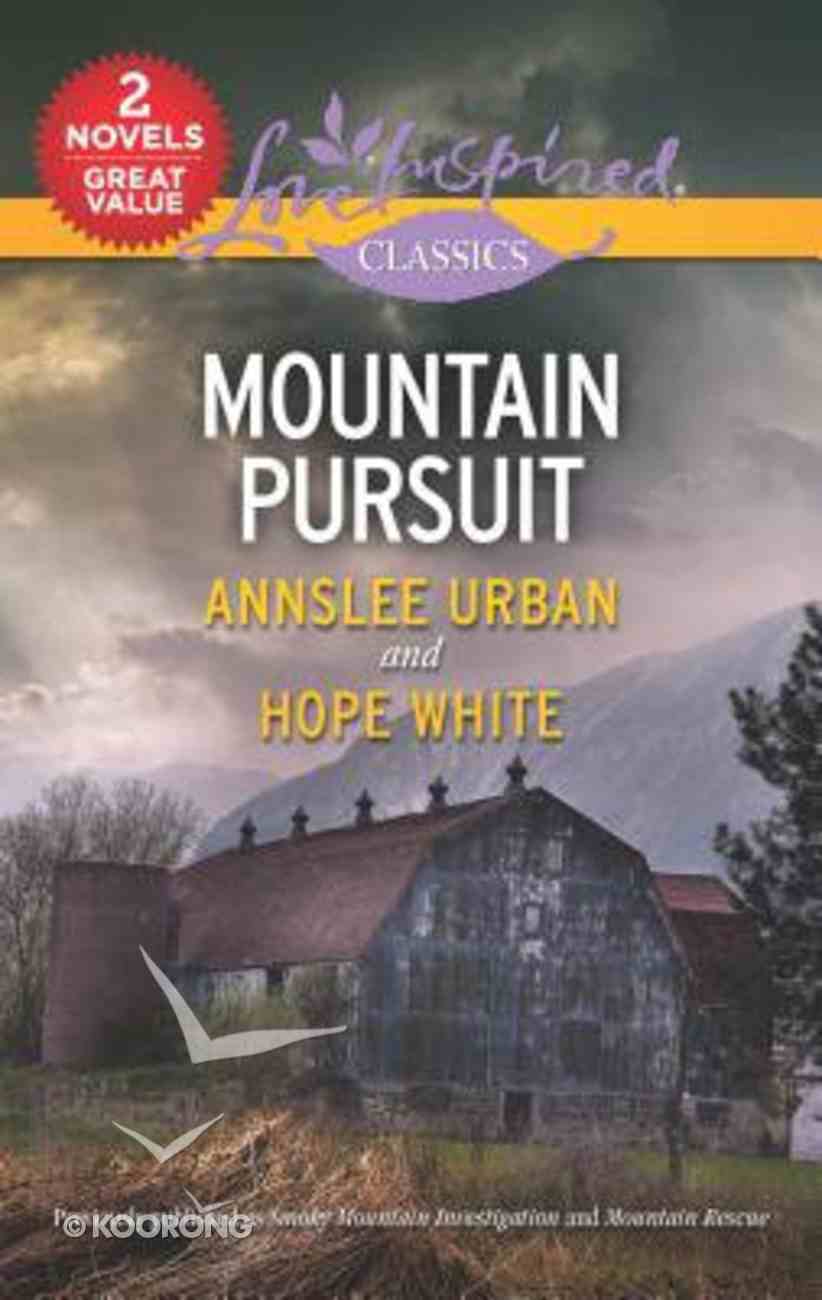 Mountain Pursuit: Smoky Mountain Investigation/Mountain Rescue (Love Inspired Suspense 2 Books In 1 Series)
Marked for murder Smoky Mountain Investigation A mysterious caller taunts journalist Kylie Harper with details about a decade-old death. Who is he...and what does he want from her? Ex--Delta Force captain and Kylie's former love Nick Bentley agrees...
---
Free Shipping
for orders over $99.
Marked for murder

Smoky Mountain Investigation

A mysterious caller taunts journalist Kylie Harper with details about a decade-old death. Who is he...and what does he want from her? Ex--Delta Force captain and Kylie's former love Nick Bentley agrees to help solve the crime, bringing him face-to-face with Kylie and the past he's tried to forget. Now Nick must put everything on the line to save her before she becomes the next victim of a madman.

Mountain Rescue

With one look in Quinn Donovan's eyes, Wilhelma "Billie" Bronson knows the search-and-rescue volunteer has saved her life. Again. And this time her fall down a mountain is no accident. Her past has come back to haunt her, and trusting Quinn is the best way to stay alive. But when old feelings resurface, being around him is more challenging than figuring out who wants to hurt her...
-Publisher
With a degree in journalism, Hope White started her writing career as a reporter but found she wanted to do more than report the facts - she wanted to give readers a happy ending. Now she's thrilled to be combining mystery, adventure and romance in her suspense stories for Steeple Hill.When not at her computer, you'll find Hope hiking a mountain trail or enjoying a fine cup of tea with. You can find her at: www.hopewhiteauthor.com or facebook.com/hopewhiteauthor A
Annslee Urban grew up watching old-time romance movies, which she attributes to her passion for sweet romance and happy endings. Her writing journey began when the youngest of her five children started school.

As a member of ACFW, she served on the board of Carolina Christian Writers, has worked as a freelance writer and registered nurse. She enjoys Bible studies, cooking, traveling and grandbabies! She lives in NC with her husband and family. Contact her at: maryannsleeurban@gmail.com