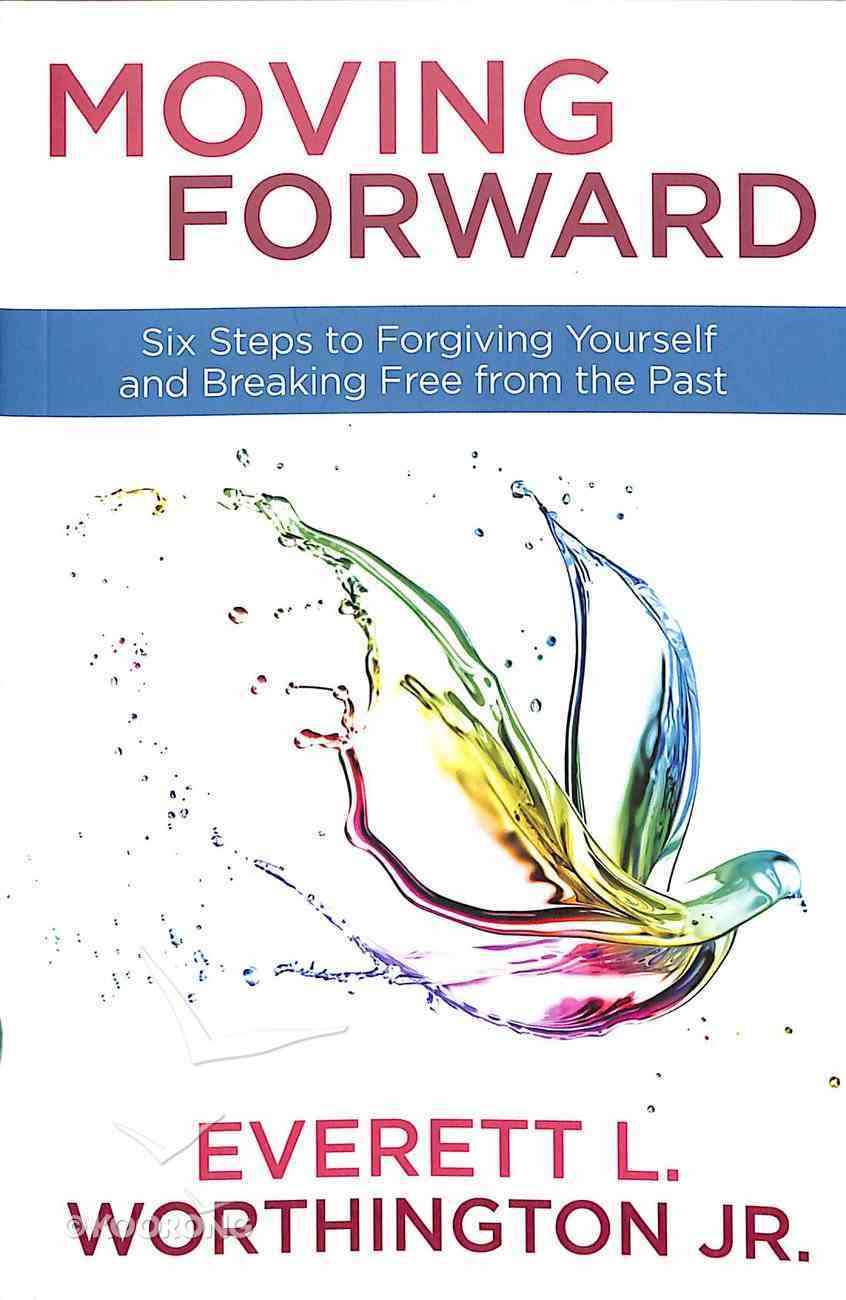 "I can never forgive myself," she said. "Every time I think about it, I get sick to my stomach." I knew that feeling. I had felt it through my own failures and shortcomings. And I also knew I could help...
Order now to secure your copy when our stock arrives. eBook is Available.
0 Available. Expected to ship in 5 to 6 weeks from Australia.
---
Expected to ship in 5 to 6 weeks from Australia.
---
Free Shipping
for orders over $99.
"I can never forgive myself," she said. "Every time I think about it, I get sick to my stomach."
I knew that feeling. I had felt it through my own failures and shortcomings.
And I also knew I could help her, because I know that sometimes the hardest person to forgive is yourself.
 
The partial truth about us is hard to accept: We are flawed. We hurt those we love. We fail to step in when others need us most. We do wrong—and we need forgiveness. From others, from God, but also from ourselves.
 
But the full truth about us is liberating and freeing: While we are more deeply flawed than we can imagine, we also are far more valuable and cherished than we can comprehend. To reach the place where we can forgive ourselves, we must recognize and embrace this life-changing truth. Our flawed nature is more than matched by the overwhelming, remarkable, and unsurpassed value that God ascribes to us. The gift of God's welcome, His embrace, and His acceptance is the truth that frees us from self-blame, guilt, and shame. And embracing this certainty is the healing balm that takes the sting out of our past mistakes and brings true self-forgiveness.
 
In this practical, inspiring book, Dr. Everett Worthington weaves his own story of struggling with his brother's suicide and his overwhelming feelings of regret, together with psychological insight, scientific research, and biblical truth. He identifies six steps to forgiving yourself and opens a clear path to freedom from self-condemnation to self-acceptance and most importantly, to the full life that Christ promises.
-Publisher
PRODUCT DETAIL
Catalogue Code 

376520

Product Code 

9780307731517

ISBN 

0307731510

EAN 

9780307731517

Pages 

240

Department General Books
Category Christian Living
Sub-Category General
Publisher Waterbrook Press
Publication Date 

Jul 2013

Sales Rank 

47652

Dimensions 

203 x 133 x 13

mm

Weight 

0.266

kg
Everett L. Worthington Jr. (Ph.D., University of Missouri) is professor of psychology at Virginia Commonwealth University. A licensed clinical psychologist, he works with VCU's counseling program and with VCU's social psychology and developmental psychology programs. He is the director of VCU's Marital Assessment, Therapy and Enrichment Center (MATE) and served as executive director of A Campaign for Forgiveness Research.
He has published more than 200 articles and papers on forgiveness, marriage and family, psychotherapy and virtue in a wide variety of journals and magazines. He was the founding editor of Marriage and Family: A Christian Journal and sits on the editorial boards of several professional journals. He has appeared on Good Morning America, CNN, The 700 Club and in many national newspapers.


He is the author of more than twenty books including Handbook of Forgiveness; Hope-Focused Marriage Counselling; and Forgiving and Reconciling. Most recently he has produced A Just Forgiveness: Responsible Healing Without Excusing Injustice.


Prologue

A Personal Note to Get Us Started

Forgiveness is hard; we all know that. What comes as a surprise to many of us is this: forgiving yourself can be much harder still. When you are the wrongdoer who needs to be forgiven—and you are the one who needs to forgive—a struggle results that has few equals.

In Moving Forward you will learn research-proven steps to forgiving others and yourself. The steps also have been tear-tested in the difficulties and darkness of real life and worked through in the counseling room. As we work through the six steps in the chapters that follow, you will gain life-changing insight into your nature as a person. And you will discover a number of truths about yourself—things you might already have suspected but weren't yet prepared to take a close look at.

The truth about you (and all of us) is hard to accept, but it's powerful and life changing when you do face it and engage with it. The truth is this: you are more flawed than you can imagine. But, miraculously, you also are far more valuable and more cherished than you can imagine.

You—and everyone else—are a contrast of flaws and unspeakable value that is difficult to fathom. But when you do get it, and I finally "got it" as I moved through my own struggles, the breakthrough is a glorious shift in the way you live. So join with me to work through a process that will be much harder than you expect but will end with the freedom you have been seeking. You can live without self-blame and condemnation, without the familiar burden of guilt, and in a place where you can embrace the precious value of being a flawed person who is deeply loved by God. The work that is required to reach self-forgiveness will seem daunting. And with good reason. It is more demanding than most of the challenges you will take on in life. But the difficult work eventually achieves a goal that few people reach. Self-forgiveness releases you from shame and self-condemnation and leads to freedom and long-lasting internal peace.

All of this begins with God's recipe for self-acceptance, which is summed up as "you are flawed, but precious." The real struggle in gaining meaningful victory over self-blame is not simply saying you are forgiving yourself. You can forgive yourself with full understanding and yet still feel just as guilty and ashamed of your misdeeds. The hardest struggle—
beyond self-forgiveness—is accepting yourself as a flawed individual (we all are), and yet being convinced that you are precious to the Lord. You are valued more highly than you can imagine.

After you work through the steps to self-forgiveness, you will experience something that Paul came to realize in his life. Paul couldn't change his past persecution of Christians, but he knew he was living a new life. Likewise, you can admit to your past failures and the things you regret yet strain forward to the future (see Philippians 3:13).

I hope your sense of hope will be renewed as we embark on a journey that will involve a lot of work but will lead to the destination we all long for. So are you ready to work through the six steps to forgiving yourself?

Here is the sneak-peek outline.
Step 1: Receive God's Forgiveness
Step 2: Repair Relationships
Step 3: Rethink Ruminations
Step 4: REACH Emotional Self-Forgiveness
Step 5: Rebuild Self-Acceptance
Step 6: Resolve to Live Virtuously

Now let's get started.
Bestsellers in Christian Living