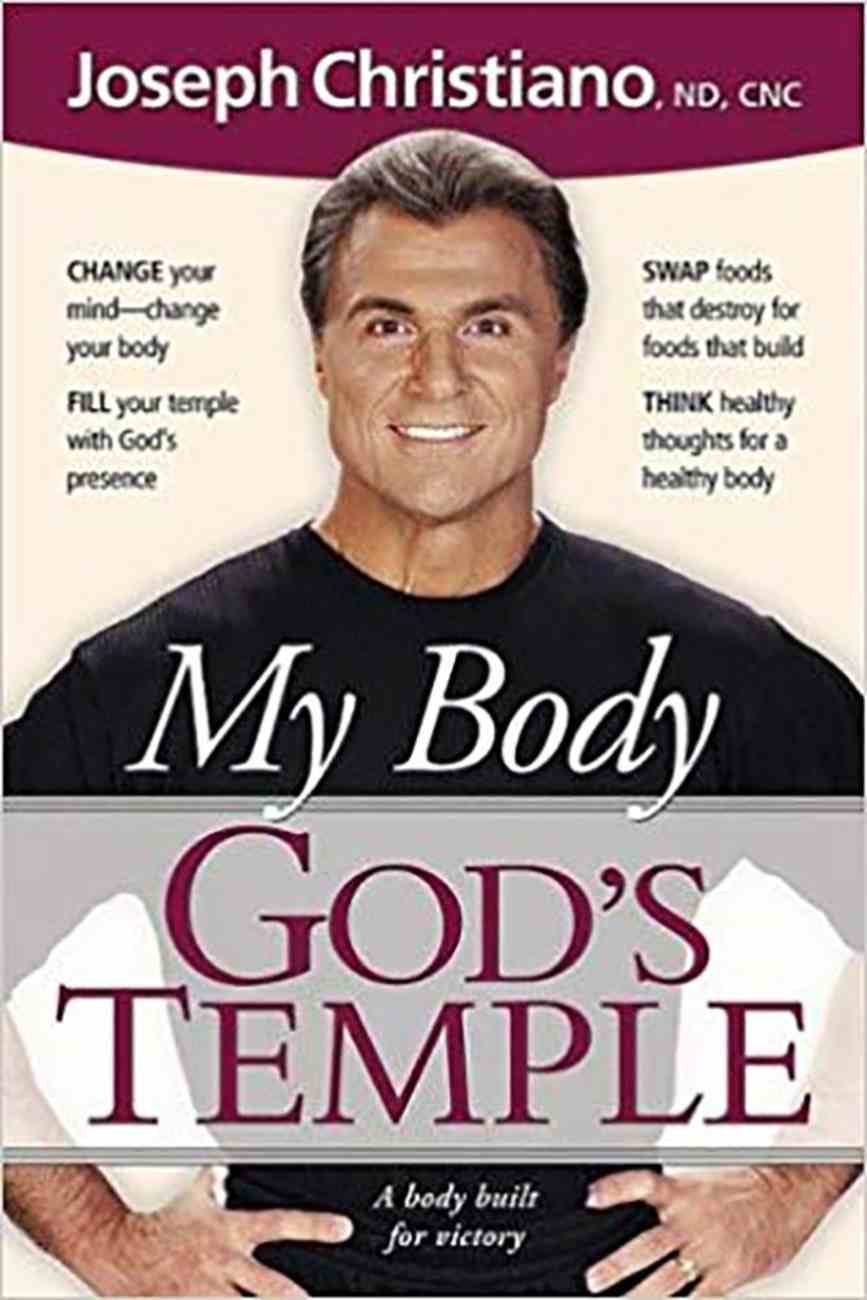 A body built for victory...option or obligation? Do you think that taking care of your body is an option for yourself or an obligation to God? World-renowned health and fitness coach Joseph Christiano shares biblical principles that radically transformed his...
Out of Stock
Available to Order
---
Expected to ship in 5 to 6 weeks from Australia.
---
Free Shipping
for orders over $99.
A body built for victory...option or obligation? Do you think that taking care of your body is an option for yourself or an obligation to God? World-renowned health and fitness coach Joseph Christiano shares biblical principles that radically transformed his life from bodybuilding for fame and success to building a temple for God. Do you knot know that your body is a temple of the Holy Spirit, who is in you, whom you have received from God? You are not your own." 1 Corinthians 6:19, NIV Fill your temple with God's presence. Learn why your motivation for a healthy body must come from a godly desire to be a faithful steward of God's temple. Using King Solomon's temple as an analogy, Christiano reveals that by honoring God with your body, your "building project" will not be in vain. Christiano's God-inspired plan will help you: * Detoxify and cleanse the colon-the starting point for walking in victory. * Identify the ideal "food types" to protect your health. * Understand the link betwee
-Publisher
256 Pages
-Publisher
Physical fitness truly is not an option for Christians; it is a lifestyle that is mandated by God's Word. This is the discovery made by fitness trainer Joseph Christiano that turned his life inside out and upside down! After his own divine encounter with God, his life was radically transformed from bodybuilding for fame and success to building a temple for God. Using King Solomon's temple as an analogy, Chrsitiano helps readers understand all the material, emotional, and spiritual elements required for awkward statement. With a personal passion, he explains that the purpose for King Solomon's temple and our bodies is the same: to be filled with the presence of God. By understanding this scriptural premise, readers will learn the practical side of becoming good stewards of God's temple-our bodies.
-Publisher
Joseph Christiano, ND, CNC, a naturopathic doctor and certified nutritional counselor, has spent forty years developing individualized diet and exercise programs for Hollywood celebrities, major media personalities, and swimsuit winners in the Miss America, Miss USA, and Mrs. America pageants. The former Mr. Florida and Mr. USA runner-up, has been featured in national publications, including Iron Man, Woman's World, and Women's Health and Fitness, and authored several books, including My Body, God's Temple. As founder of Dump the Junk America, Dr. Joe has developed a nationwide campaign for he
Bestsellers in Christian Living