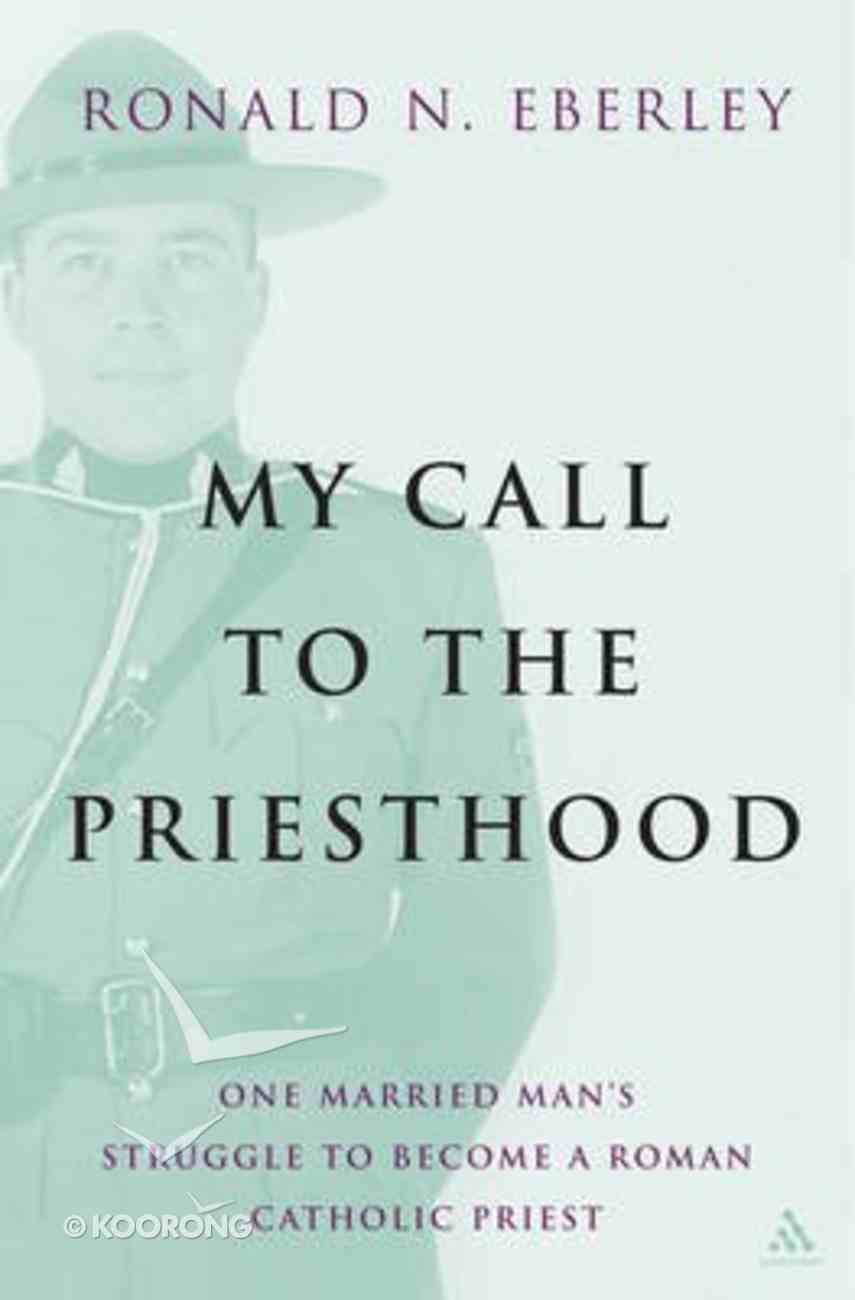 My Call to the Priesthood
Ron Eberley is a 66-year-old father of five who at 52 began his studies for the Roman Catholic priesthood. He had been a constable in the Royal Canadian Mounted Police for 22 years and upon retirement from the force worked...
Out of Stock
Available to Order
---
Expected to ship in 7 to 8 weeks from Australia.
---
Free Shipping
for orders over $99.
Ron Eberley is a 66-year-old father of five who at 52 began his studies for the Roman Catholic priesthood. He had been a constable in the Royal Canadian Mounted Police for 22 years and upon retirement from the force worked in real estate. All his life he had been a devout Catholic, active in more than a dozen Catholic parishes in western Canada. When his wife Irene died in 1987, Ron felt the call to become a priest and entered a seminary for older men in Seattle, anticipating 10 to 15 years of priestly ministry. He had felt after Irene's death that he would never remarry and that he could accept the obligation of celibacy. But four years into his seminary training he met Jan, who was studying to become a pastoral minister, and they fell in love. Ron had to leave the seminary program, but he continued and completed his theological studies. For over a decade, Rona and Jan have worked together in parish ministry, but Ron has never given up the hope to become a married priest. There is a provision in Canon Law whereby the Church can grant a dispensation to a married man to receive the Sacrament of Orders. Numerous Protestant clergymen have been allowed to become priests and remain married on this basis. But Ron discovered that when a life-long Catholic seeks this dispensation all lines of communication to Rome through his local bishop are closed. In light of the critical shortage of priests this closure is scandalous. This book is a challenge to the church officials and a plea on behalf of the people of God for qualified married priests irrespective of gender.
-Publisher
A personal story of one married Roman Catholic male's attempt to become a priest. This is the story of Ron Eberley's so-far futile effort to become a married priest. It is also a clear account of the chequered history and tortuous theology of mandatory celibacy.
-Publisher


My Call to Priesthoodis the story of Ron Eberley's so-far futile effort to become a married priest. It is also a clear account of the checkered history and tortuous theology of mandatory celibacy.


"Eberley, a pastoral associate in the Archdiocese of Seattle, tells in a faith-filled and prayerful way, the winning story of his Catholic childhood and adult married life in Canada where he was a lay activist... Upon his wife's death, he sought for a time to become ordained but left the seminary to marry. Now he pleads that bishops appeal to Canon 1042 which allows the Holy See to grant dispensations to the rule of exclusivecelibacy... . Eberley's plea is for Catholic leaders to give us the married as well as the celibate diocesan priests we need."-Theological Studies


"The Catholic Church is the only Christian Church which makes marriage...an impediment to ordination. This impediment is in place only if the candidate is a baptized candidate in the Latin Rite. Eberley was. The clash between the convoluted artificiality...of this Church rule and the grace of Eberley's call and passion to serve,amounts to abuse... . Eberley's theological chapters give us solid scholarship and brilliant citations. His conclusion is not unwarranted: the fruits of mandatory celibacy are a Church riddled with denial, uniform mediocrity and dysfunctional sexuality."-Horizons



-Publisher