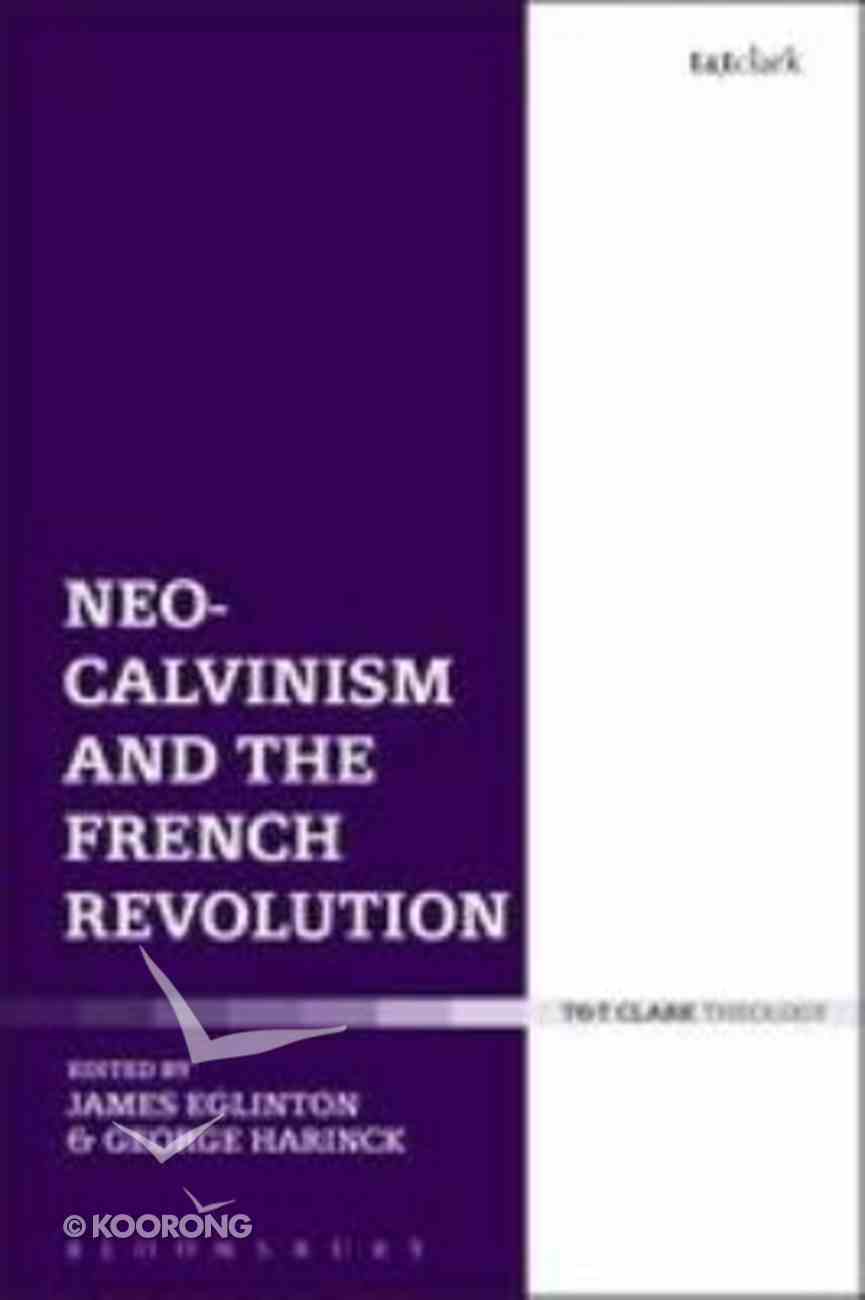 Neo-Calvinism and the French Revolution
The French Revolution was the scene of much intellectual and social upheaval. Its impact touched a wide range of subjects: the relationship of the church to the state, social relationships, science, literature, fashion, philosophy and theology. Although the French Revolution's...
Special Order
Payment is by credit card only. Orders for this item cannot be cancelled or returned.
---
Free Shipping
for orders over $99.
The French Revolution was the scene of much intellectual and social upheaval. Its impact touched a wide range of subjects: the relationship of the church to the state, social relationships, science, literature, fashion, philosophy and theology. Although the French Revolution's momentum was felt across Europe and North America, it met a particularly interesting response in the Netherlands, at that time the scene of a burgeoning neo-Calvinist movement. In that context, the likes of Groen van Prinsterer, Abraham Kuyper and Herman Bavinck responded to the French Revolution's ideals and influence in a variety of intellectual and practical ways.This book approaches that Dutch response from a range of historical and theological perspectives, and in so doing explores the relationship between the French Revolution and the development of neo-Calvinism.Beginning with historical portraits of Bavinck and Kuyper in relation to the Revolution, the perspectives offered also include, amongst others, the place of multilingualism in neo-Calvinism and the Revolution, neo-Calvinist and Revolutionary approaches to fashion, a dialogue between Kuyperian theology and Kieslowski's Three Colours trilogy, and a contemporary neo-Calvinist critique of French la cit . This book forms part of a wider Project neo-Calvinism supported by the Theologische Universiteit Kampen and the VU University Amsterdam.
-Publisher
List Of Contributors Foreword (paul Wells) Preface (james Eglinton And George Harinck) 1. Abraham Kuyper And The French Revolution (james Bratt) 2. Herman Bavinck And The French Revolution (george Harinck) 3. From Babel To Pentecost Via Paris And Amsterdam: Multilingualism In Revolutionary And Neo-calvinist Thought (james Eglinton) 4. The Revolution And The Reformed: Learning From History (mark Elliott) 5. The Theo-politics Of Fashion: Groen Van Prinsterer And The "terror" Of French Revolutionary Dress (robert Covolo) 6. Long Films About Love: Kuyper And Kieslowski's Three Colours Trilogy (alissa Wilkinson) 7. Dutch Orthodox Protestant Parties And The Ghost Of The French Revolution (ewout Klei) 8. Kuyper's Anti-revolutionary Doctrine Of Scripture (hans Burger) 9. 'marie Antoinette' Or Mystical Depth? Herman Bavinck On Theology As Queen Of The Sciences (wolter Huttinga) 10. French Secularity And The Islamic Headscarf: A Theological Deconstruction (matthew Kaemingk) 11. Another Revolution: Towards A New Explanation Of The Rise Of Neo-calvinism (hugo Den Boer) Bibliography