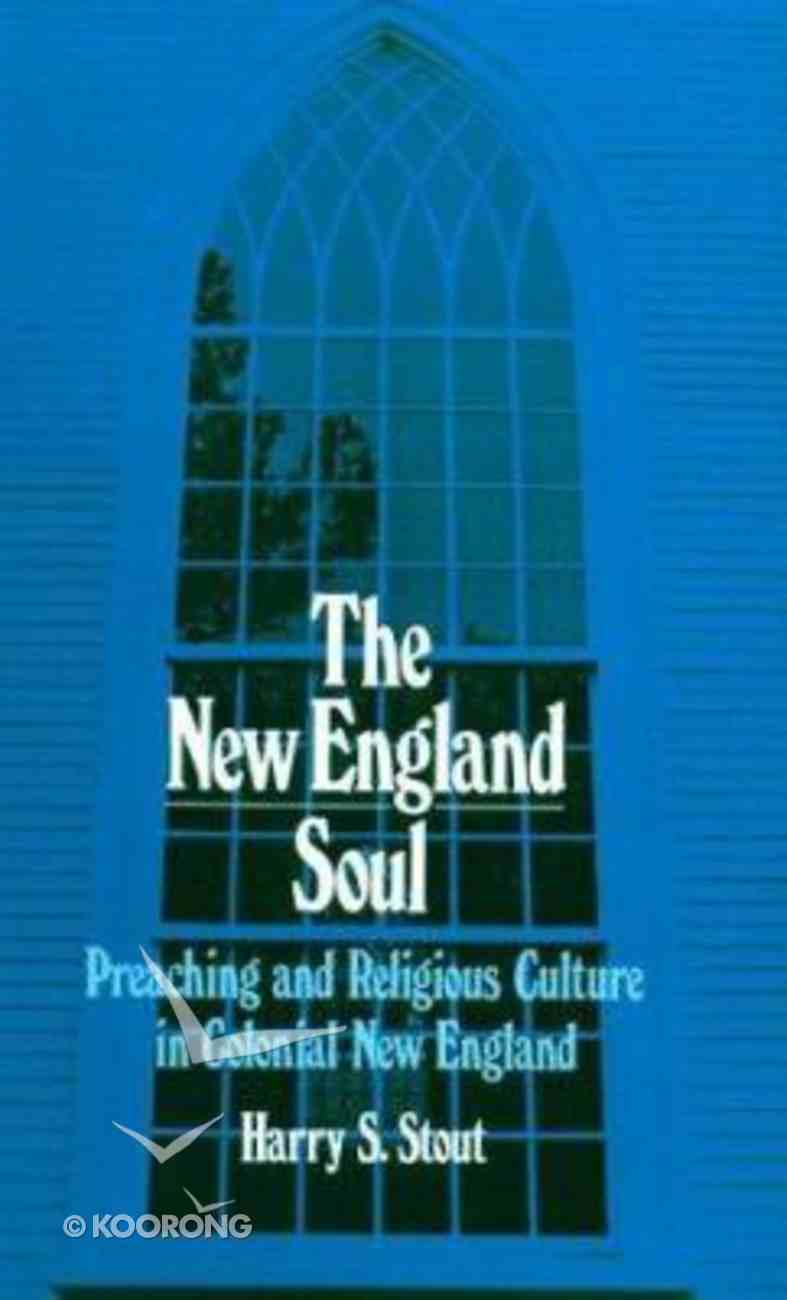 Stout has created a field of scholarship hitherto neglected---the manuscript sermon as a source of religious culture in colonial times. More than that, he has shown the extent to which sermon notes add to our knowledge of the times, notably...
Out of Stock
Available to Order
---
Expected to ship in 7 to 8 weeks from Australia.
---
Free Shipping
for orders over $99.
Stout has created a field of scholarship hitherto neglected---the manuscript sermon as a source of religious culture in colonial times. More than that, he has shown the extent to which sermon notes add to our knowledge of the times, notably for the period of the Great Awakening. And he has done so with great insight.
-Publisher
"Both the sources he employs and the scope of his study set his work apart from all that have preceded it....The first study of New England preaching to span the entire colonial period....A very important book."--Journal of American History "A massive achievement, will stand as the definitive work on this important subject."--Reviews in American History "One of the most impressive studies of Puritan New England society to appear in this century....Throughout the work, Stout enriches, supplements and revises much of the current knowledge about colonial New England. His language, which is both precise and playful, makes the volume a delight to read."--The Historian "Will surely become a benchmark in the study of early American history and culture."--Journal of the American Academy of Religion "So soundly based on exhaustive research and so lucid in presentation, that even its most surprising conclusions carry conviction. An impressive achievement."--Daniel Walker Howe, University of California, Los Angeles
-Publisher
The New England Soul is the first comprehensive analysis of preaching in New England from the founding of the Puritan colonies to the outbreak of the Revolution. Using a multi-disciplinary approach--including analysis of rhetorical style and concept of identity and community--Stout examines^more than two thousand sermons spanning five generations of ministers, including such giants of the pulpit as John Cotton, Thomas Shepard, Increase and Cotton Mather, George Whitefield, Jonathan Edwards, Jonathan Mayhew, and Charles Chauncy, as well a numerous lesser-known preachers. Stout^reconstructs the full import of the colonial sermon as a multi-faceted institution that served both religious and political purposes, and explained history and society to the New England Puritans for one and a half centuries.
-Publisher
Peter J. Thuesen is associate professor of religious studies at Indiana University-Purdue University Indianapolis and and co-editor, "Religion and American Cultur"e. He lives in Indianapolis. ý