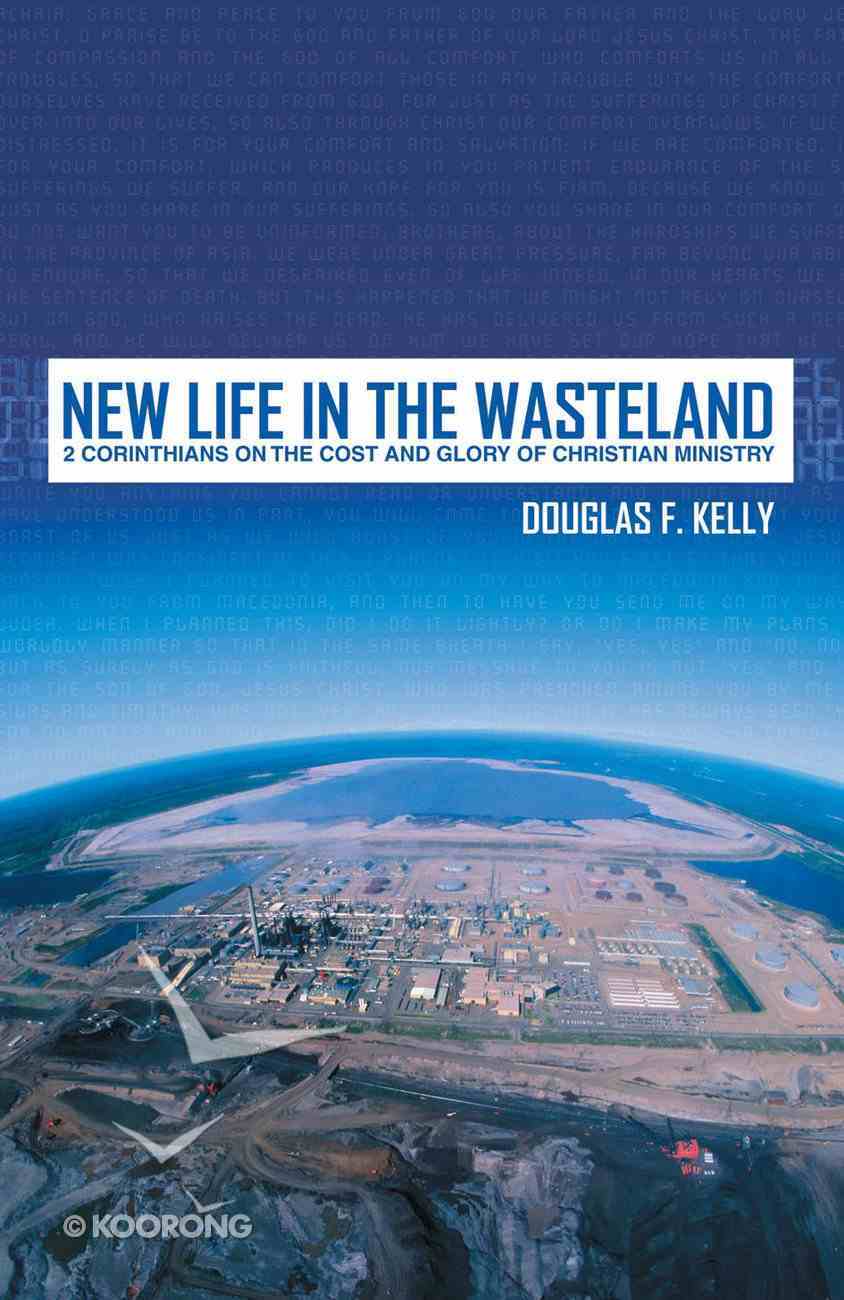 New Life in the Wasteland
Edmund Clowney explains that a truly Christian sermon must take into account the full drama of redemption and its realisation in Christ. Clowney lays the theoretical foundation for preaching Christ in the whole Bible and then gives practical tips for...
Out of Stock
Available to Order
---
Expected to ship in 5 to 6 weeks from Australia.
---
Free Shipping
for orders over $99.
Edmund Clowney explains that a truly Christian sermon must take into account the full drama of redemption and its realisation in Christ. Clowney lays the theoretical foundation for preaching Christ in the whole Bible and then gives practical tips for preparing such a sermon. The rest of the book is a collection of Clowney's own sermons that exemplify the preaching of Christ in all of Scripture. For experienced preachers who want to hone their preaching focus on Christ, this book offers guidance on how to do that. For aspiring preachers, Clowney's example is a model of faithful Christian preaching.

Description
Voicing one theme for the entire Bible and structuring all sermons around that idea may seem to be an impossible challenge. For veteran pastor and preaching professor Edmund Clowney it will not do to preach a text from either the Old or New Testaments without fully preaching its ultimate and primary focus-the person and work of Jesus Christ. He writes, "To see the text in relation to Christ is to see it in its larger context, the context of God's purpose in revelation."

Clowney's rationale for emphasizing Christ's presence in the Old Testament rests on the purpose of the Hebrew Scripture. The Old Testament follows God's one great plan for human history and redemption, and the plan is not only from him but centers on him: his presence in his incarnate Son. The witness of the Scriptures to Christ is the reason they were written, so it is appropriate to emphasize this element in the Old Testament as well as in the New Testament.

By offering numerous full-length examples of his own sermons that emphasize Christ as the principle theme of Scripture, Clowney illustrates for those who will never have the privilege of being his students how they can craft sermons which present Christ as the primary consideration of the text. He also offers specific instructions on preparing such a sermon. He discusses the personal habits of prayer and Bible study that prepare pastors to seek out Christ's presence.

Clowney emphasizes the importance of including a specific application in every sermon so that Christ is presented both in what he says and does to reveal himself in the biblical text and in what he says and does to direct Christians' lives today.

Students preparing for the pastorate, pastors desiring to increase their emphasis on Christ in their sermons, and those seeking Christ's presence in all of Scripture will find a help in Clowney's writings.

"Edmund Clowney is this generation's patriarch of redemptive-historical preaching. For decades he was the voice crying in the wilderness to encourage evangelical preachers to make Christ the focus of all their messages, since he is the aim of all the Scriptures. Now, many others have joined Clowney's gospel chorus, but none with greater mastery than he of the harmonies that weave the symphony of grace throughout the Bible. As Clowney shares with us the jewels of his research, message, and heart, we discern ever more clearly how to make the Pearl of Great Price shine through all the treasures of Scripture." - Dr. Bryan Chapell, President and Professor of Practical Theology, Covenant Seminary

"Edmund Clowney has given a wonderful gift to the church in general and to preachers in particular. Preaching Christ in All of Scripture is the kind of book that isn't just about preaching. It's about Christ and the call on all believers to see him and his glory in all of God's Word. Preachers can rejoice and profit from the practical and profound teaching, and all believers can rejoice in the awesome reality of Jesus as Lord." - Dr. Stephen W. Brown, Professor of Preaching, Reformed Theological Seminary

Here is instruction from a master Bible teacher on how to preach God-honoring, Christ-centered, Spirit-empowered sermons. Edmund Clowney's classes at Westminster Seminary transformed my understanding of how the whole Bible fits together, and I expect this book will do the same for all who read it." - Wayne Grudem, Research Professor of Bible and Theology, Phoenix Seminary

"Ed Clowney taught me how to preach the gospel to postmodern people. To anyone who wants to learn how to do so as well, these sermons are priceless." - Rev. Tim Keller, Senior Pastor, Redeemer Presbyterian Church of New York City

192 pages, from Crossway.
- Publisher.
160 Pages
-Publisher
The themes of the second book in this series are Missionary tales and remarkable conversions. Other themes covered in the series are Living for God and the value of scripture Missionary Tales and Remarkable Conversions; Honouring God and Dramatic Deliverances; Faithful Witnesses and Childhood Faith.Joel Beeke and Diana Kleyn have taken a selection of real life incidents and fictional narratives and developed them into a series of devotional books for children aged 712.Scriptural references throughout the book use the King James Version of the Bible and the questions are also based on this version.The stories themselves include a good mixture of historical adventure childhood experiences remarkable instances of conversion and dramatic edge of your seat rescues from danger.
-Publisher
In 2nd Corinthians you get a picture of how Paul is a model on how to be a leader in the church. We live with Paul through the problems of overseeing many congregations in different stages of growth. We are given examples of how to deal with many types of disciplinary issues yet throughout it is a great example of the use of authority coupled with humility two things that the modern world has great difficulties in putting together. If you ask Christian leaders for one of their greatest difficulties in ministry is, it is this, how to lead without arrogance. The answers on how to do that are here.
-Publisher
Douglas F. Kelly is the Richard Jordan Professor of Theology at the Reformed Theological Seminary, Charlotte, North Carolina. He is a well-known author and has had his books translated into other languages.