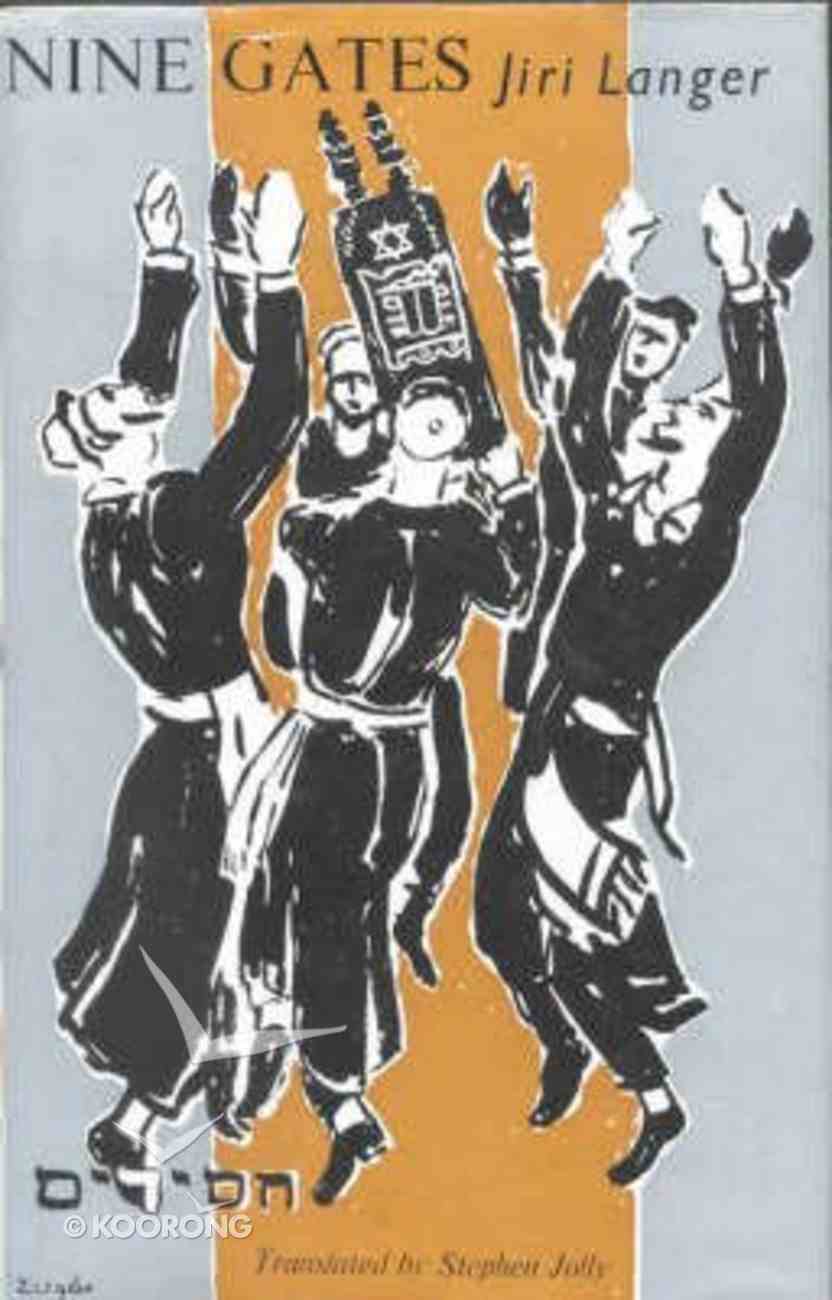 Before the First World War, Jiri Langer, a youth in Prague of Jewish parentage, suddenly packed his few belongings and to the consternation of his family, made a journey into a remote part of eastern Galicia, where he settled among...
This item is a special order. Payment is by credit card only. Orders for this item cannot be cancelled or returned.
0 Available.
---
Free Shipping
for orders over $99.
Before the First World War, Jiri Langer, a youth in Prague of Jewish parentage, suddenly packed his few belongings and to the consternation of his family, made a journey into a remote part of eastern Galicia, where he settled among the Chassidim, a strange, self-contained community of Jewish mystics. This fascinating book grew out of his life and experience among these isolated people. He found 'a little nation' living in great poverty, who had deliberately cut themselves off from the mainstream of modern European civilisation, and lived their lives in a seemingly endless state of religious joy and exaltation; a people who had turned from Western materialism and had embraced a deeply spiritual and more brotherly way of life, which found joyful expression in song, dance, and a wonderful oral folk-literature. Nine Gates is the legacy of Jiri Langer's life among the Chassidim. He tells of their enthusiasm, their childlike faith, their ecstasies, their austerities, their feasts, their wonder-working Holy Rabbis, and their esoteric wisdom. The stories told of the saints of the Chassidim are ones of their most precious possessions, and to relate them is an act of piety. A part of this book comprises a collection of these shrewd and earthy tales of the Holy men who ruled these little spiritual kingdoms generation after generation. This book is not only a journey into the past, but also a picture of the way of life in a very remote part of Europe that has vanished forever. It will be of intense interest to students of mysticism and of comparative religion as well as a fascinating piece of autobiography.
-Publisher
Foreword By Frantisek Langer Introduction - A Youth From Prague Among The Chassidim Gate I - Of Diamonds In The Lord's Crown The Costliest, The Holy Reb Sholem Of Belz Gate Ii - Child Of God, Our Dearest, The Holy Mayerl Of Przemysl Gate Iii - Heart Of Our Mirth, The Holy Reb Naftali Of Ropshitz Gate Iv - Blazing Lion Of The Heavenly Academy, The Holy Reb Urele Of Strelisk (also The Holy Reb Jude Hersch Of Stretena) Gate V - Two Golden Trambones In The Angelic Choir, The Holy Rebe Reb Meshulem Sussya Of Anipol And The Holy Rebe Reb Melech Of Lizensk Gate Vi - Mystic Twain, The Holy Rebe Reb Schmelke Of Mikulov And The Holy Rebe Reb Pinchas Of Frankfurt Gate Vii - Three Tall Tamarisks In The Broad Plain, The Holy Yismach Moyshe Of Ihel - The Holy Ohev Yisroel Of Apta - And The Saint Of Kalev Gate Viii - Mystic Shining Mirror, The Holy Reb Jacob Yitzhak, The Seer Of Lublin (also The Holy Dyvre Chayyim Of Sanz) Gate Ix - Most Secret Brain Of Greatness And Wisdom, The Holy Reb Pinchas Of Koritz (ah! The Saints At Slavuta) The City Of Wisdom - Gold And Silver And Pearls And All The Precious Stones Of Kotsk - Or The Holy Reb Moyshe Yide Lieb Of Sassov - Reb Simche Binem Of Pzhysha - The Holy Jew - Mendele Of Kotsk - And The Wise Rim Of Gora Kalwariye
Bestsellers in World Religions