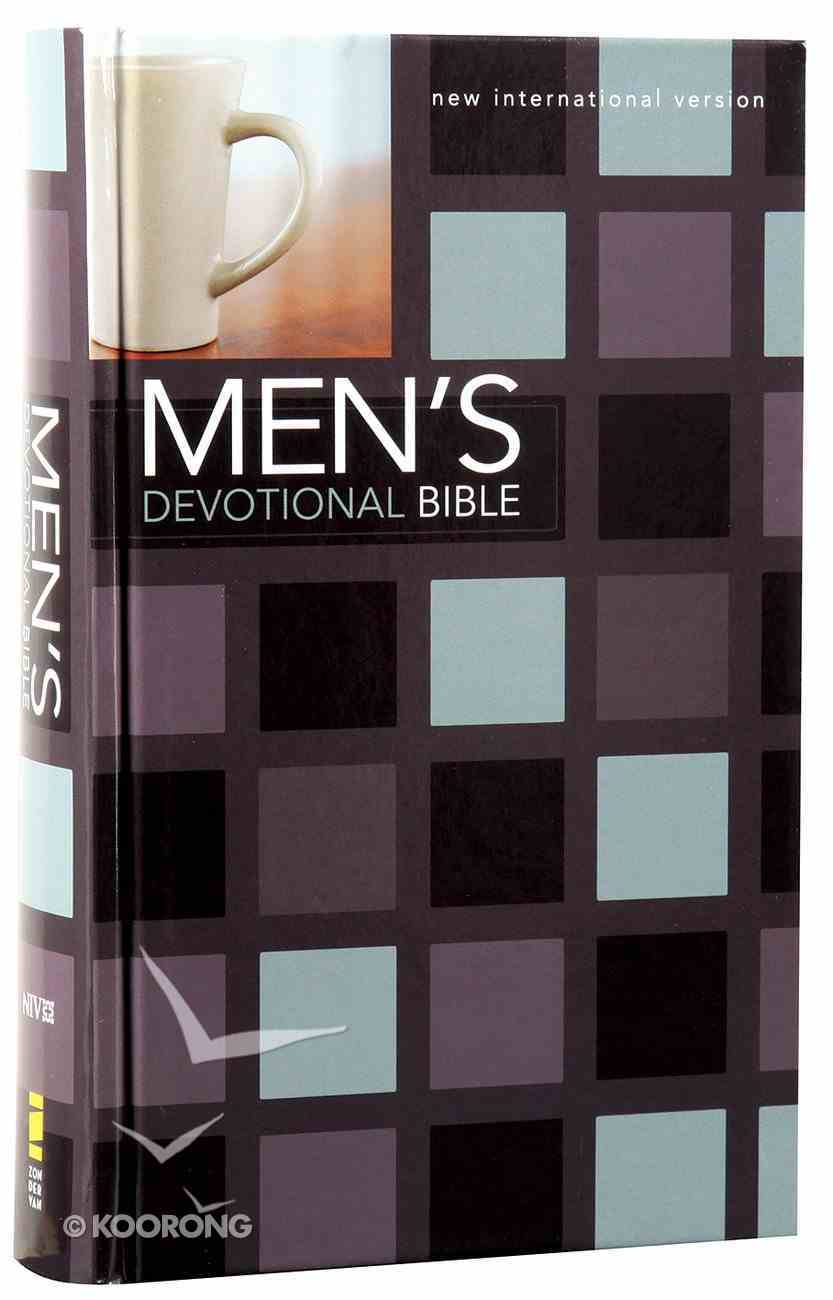 NIV Men's Devotional Bible (Black Letter Edition)
The NIV Men's Devotional Bible helps you apply God's Word to your everyday life. The standard in Men's devotional Bibles, it includes a full year of devotions along with application statements, questions for reflections, and more. Some of the contributors...
---
Free Shipping
for orders over $99.
Features
Black Lettering
Book Introductions
Double Column
Footnotes/commentary
Presentation Page
Reading Plan
Topical Index
The NIV Men's Devotional Bible helps you apply God's Word to your everyday life. The standard in Men's devotional Bibles, it includes a full year of devotions along with application statements, questions for reflections, and more. Some of the contributors in this Bible aren't names you'll recognize. They're ordinary men with extraordinary insights into the Scriptures. Others are well-known contemporary and classic communicators. Either way, these 312 weekday and weekend devotions are engaging, practical, and useful for your life today.Features: * Complete text of the NIV---the most popular modern-English Bible * A full year of weekday and weekend devotions, along with application statements, questions for reflection, and more * Devotions written by a gifted author team also feature insights by writers such as Chuck Colson, Lee Strobel, Rick Warren, and Ravi Zacharias * Multiple reading plans for year-after-year use * Introductions for each book of the Bible * Author index with biographical information on each contributor * Subject index to help you locate topics easily * Presentation page * Double-column format
-Publisher
PRODUCT DETAIL
Catalogue Code 

352918

Product Code 

9780310437895

ISBN 

031043789X

EAN 

9780310437895

Pages 

1568

Department Bibles
Category New International Version
Sub-Category Devotional
Publisher Zondervan
Publication Date 

Sep 2012

Sales Rank 

49296

Dimensions 

222 x 143 x 44

mm

Weight 

0.001

kg

Font Size 

8.5

pt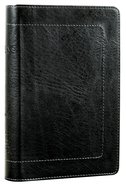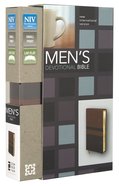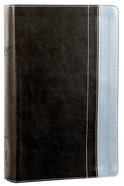 1 Essentials of Genesis Genesis (meaning 'origin') outlines the beginnings of human history. Filled with dramatic stories and characters, it's an easy book to read devotionally. You'll find God intimately involved in this book. He's the Creator, director and participating player in the drama of life. As you walk through this book, focus on God's incredible work of creation, as well as his interaction with each person. Let the stories you read speak to you about his nature. As you read and reflect, you'll experience the promise, 'Come near to God and he will come near to you' ( James 4:8). What to look for in Genesis: :: God's creation of a perfect world :: Who failed and why :: Noah's willingness to trust and obey God :: The testing of Abram's faith :: God's promises to his people :: God's assurance of hope to those who suffer :: Why God is worth knowing and trusting THE BEGINNING 1 In the be gin ning God created the heav ens and the earth. 2 Now the earth was a form less and empty, dark ness was over the sur face of the deep, and the Spirit of God was hov er ing over the waters. 3 And God said, 'Let there be light,' and there was light. 4 God saw that the light was good, and he separated the light from the dark ness. 5 God called the light 'day,' and the dark ness he called 'night.' And there was eve ning, and there was morn ing---the fi rst day. 6 And God said, 'Let there be an ex panse be tween the waters to separate water from water.' 7 So God made the ex panse and separated the wa ter un der the ex panse from the wa ter above it. And it was so. 8 God called the ex panse 'sky.' And there was eve ning, and there was morn ing---the second day. 9 And God said, 'Let the wa ter un der the sky be gathered to one place, and let dry ground ap pear.' And it was so. 10 God called the dry ground 'land,' and the gath ered wa ters he called 'seas.' And God saw that it was good. 11 Then God said, 'Let the land pro duce vegetation: seed-bearing plants and trees on the land that bear fruit with seed in it, ac cord ing to their var i ous kinds.' And it was so. 12 The land produced veg e ta tion: plants bear ing seed ac cord ing to their kinds and trees bear ing fruit with seed OT.1 Author: Moses Audience: People of Israel Date: 1450--1410 B.C. Setting: The area now known as the Middle East a 2 Or possibly became Today's Bible Reading Genesis 3:1--15 Recommended Reading John 1:14--18; 2 Timothy 3:16---4:8; 2 Peter 1:12--21 Shadow of a Doubt What happens when people act in direct opposition to what they know is right? This activity happens on a number of levels. When a person who's trying hard to lose weight consistently binges on pizza and ice cream, disappointment ensues. When an individual commits a crime, victims suffer and the perpetrator risks jail time. When a husband or wife chooses to engage in an extramarital affair, the marriage is damaged---sometimes beyond repair---and children suffer the consequences. When a CEO decides to overlook or sometimes even encourage accounting inconsistencies, giant corporations fail, high-level indictments follow and investors lose their savings. What do all of the scenarios outlined above have in common? Every one of these accounts, and countless other failure-filled stories, can trace its origin to the book of Genesis. Today's reading gives us a glimpse of the first failure to follow a direct command from God and the devastating results of that failure. We see the repercussions of this disobedience reflected in the daily news---and, if we're honest, reflected in our own darkened hearts. At first, Adam and Eve were sure of God's instructions. There was no doubt. They knew exactly what God wanted because they received their marching orders straight from the Creator himself. Still, a simple challenge ('Did God really say . . . ?') from the serpent shook Eve's confidence to the core. Once she questioned what she knew to be true, she became vulnerable to Satan's temptation. When she and Adam then acted in violation of God's direct command, sin invaded what had been an unimaginably perfect paradise. Spiritually speaking, what are you sure of beyond a shadow of a doubt? What do you know to be true? Where does your certainty come from? These are important questions to answer because you face tests every day that can undermine your Biblical marching orders. People may question your mental capacity: 'How can an educated person believe in intelligent design when there's so much evidence to support evolution?' Others may accuse you of being narrow-minded: 'How you can you say Jesus is the only way to God?' Some may appeal to your sense of freedom: 'Doesn't God want you to have any fun?' Still others might attack the source of your trust: 'The Bible is full of inconsistencies, and you're choosing to base your life on this book?' How prepared are you for the assaults that will come your way? Do you have a tight grip on God's truth? Think about this today: How will God's truth impact your actions---from the time you set foot on the floor in the morning to the minute you go to bed tonight? To Take Away :: What are your core faith beliefs---the spiritual truths you are sure of?
Bestsellers in New International Version