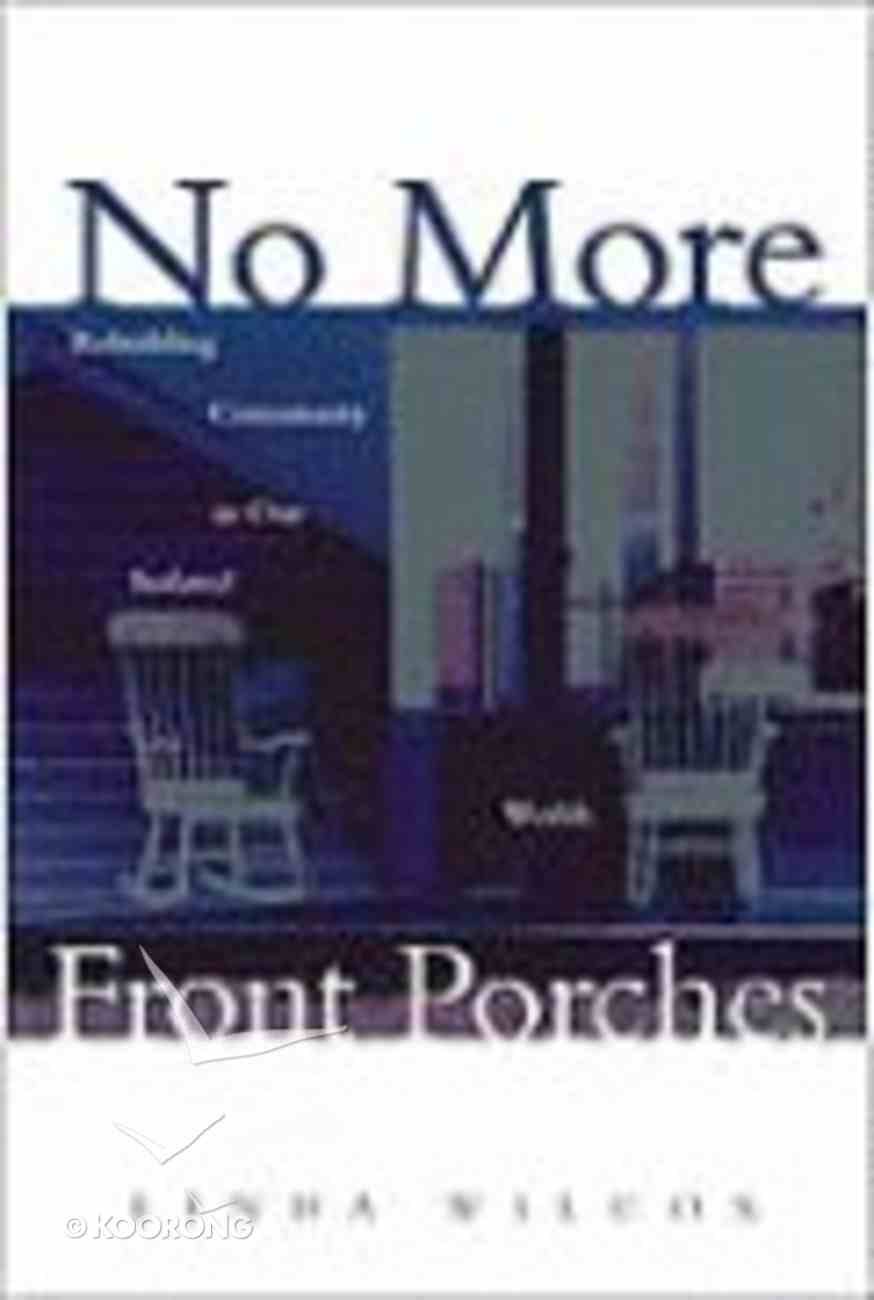 ---
Free Shipping
for orders over $99.
11 Chapters
-Publisher
Front Porches. Once they were a vital part of American society. Whether you had a large verandah that circled the house, or little more than a front stoop, you adorned it with comfortable chairs and spent hours there, talking with friends and relatives, watching what was going on in the neighborhood, looking out for others, and keeping in touch with your world. Front porches symbolized relationships and being involved with life beyond your front door.Today, life has changed. Few new homes offer a place to nestle as twilight sets in and few people have the leisure time for this lifestyle, or even for the relationships that it represents. We've moved ahead and left front porch attitudes behind as quaint relics.But in recent years, as the nation has reeled from tragedies such as the Oklahoma City bombing, Columbine, and the September 11 terrorist attacks, Americans are again scurrying to regain that closeness, care, and compassion we found in communities that sat on front porches. Perhaps, we're finding, we need the stability of those front porch attitudes in our lives. In No More Front Porches, sociologist Linda Wilcox looks at how and why communities, churches, and lifestyles have changed. She evaluates the nostalgia for the 'good old days,' and explores the offerings of today. Though we can never regain the idealized past, she gives us help and hope for building emotional and community 'front porches' in the frantic society we now zoom through. She helps us learn how to avoid isolation and refocus our methods for building those close, front porch relationships.Let No More Front Porches help you discover a little bit more about this society in which we live. And in the process, you're bound to learn how to better enjoy people in your home, neighborhood, church and world.
-Publisher
Wilcox is associate professor of sociology at Southern Nazarene University.
Bestsellers in Christian Living