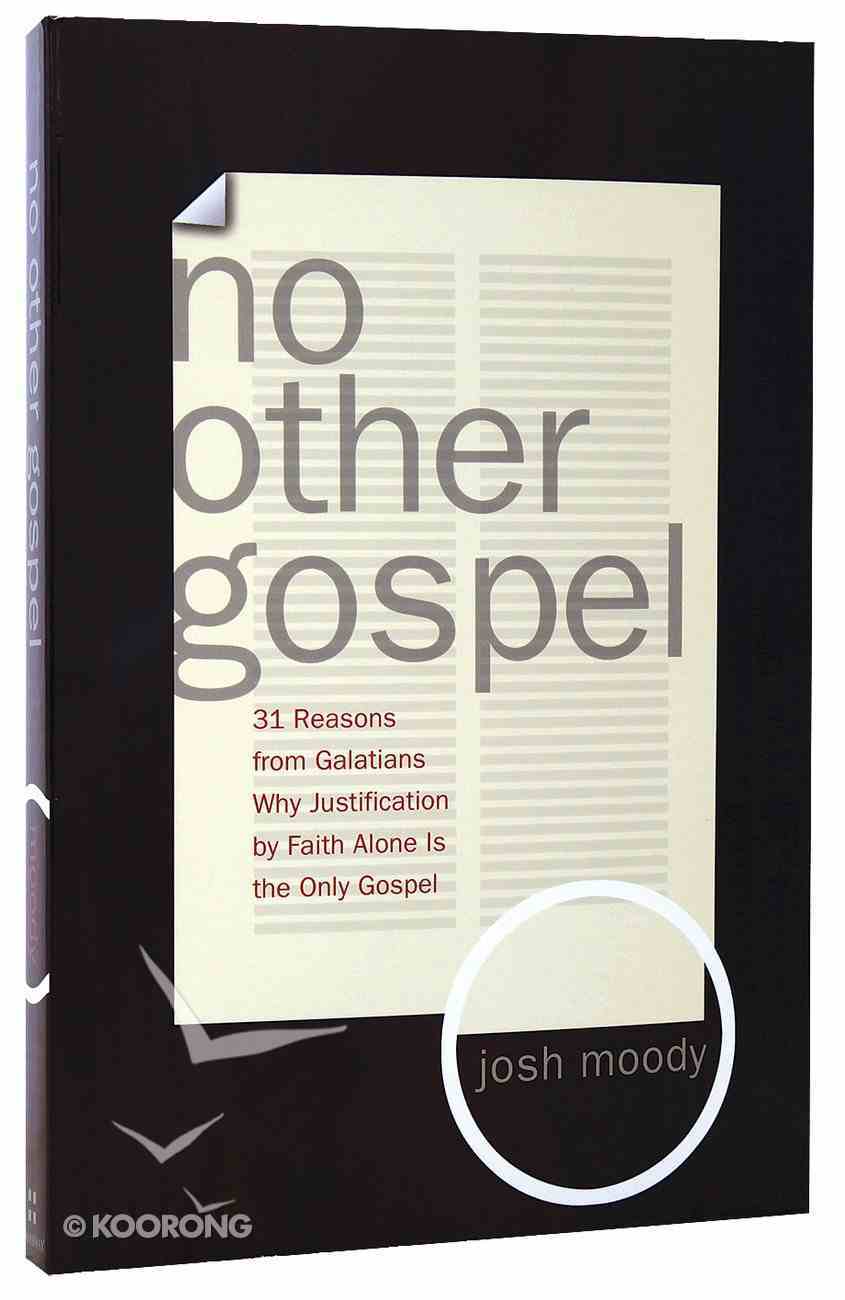 No Other Gospel: 31 Reasons From Galatians Why Justification By Faith Alone is the Only Gospel
As fallen human beings we are quick to deviate from the true gospel, for, as Pastor Josh Moody writes, "we tend toward human gospels." Believers must constantly battle to maintain the purity and simplicity of the gospel. Paul was acutely...
Out of Stock
Available to Order
---
Expected to ship in 4 to 5 weeks from Australia.
---
Free Shipping
for orders over $99.
As fallen human beings we are quick to deviate from the true gospel, for, as Pastor Josh Moody writes, "we tend toward human gospels." Believers must constantly battle to maintain the purity and simplicity of the gospel. Paul was acutely aware of this as he wrote his letter to the Galatians. He was writing to an established church - experienced believers who had started to slip in their gospel witness.

Moody finds in Galatians particular relevance and parallels to many churches today. Stemming from a series of sermons delivered to his church, he examines thirty-one reasons Paul gives for this gospel. Moody writes this book with a pastor's heart, addressing important topics such as "The Gospel Not Moralism" and "The Use of Gospel Freedom." Paul's message is foundational to the Christian faith, and thoughtful readers will benefit from Moody's exposition.

Endorsements"Paul's Letter to the Galatians so strongly and passionately articulates the gospel of grace that it has proved transforming in many generations of preachers from Luther to Wesley and beyond. Here Josh Moody reinforces that heritage for the twenty-first century."
- D. A. Carson, Research Professor of New Testament, Trinity Evangelical Divinity School

"These expositions are clear, well-organized, exegetically careful, and theologically faithful. They're also filled with good illustrations, personal application, and a proper dose of British wit. These qualities make for very good preaching and a very good book."
- Kevin DeYoung, Senior Pastor, University Reformed Church, East Lansing, Michigan.


-Publisher

Pastor Josh Moody presents the true gospel as revealed inthe book of Galatians.


As fallen human beings we are quick to deviate from the truegospel, for, as Pastor Josh Moody writes, "we tend towardhuman gospels." Believers must constantly battle to maintainthe purity and simplicity of the gospel. Paul was acutely aware ofthis as he wrote his letter to the Galatians. He was writing to anestablished church--experienced believers who had started toslip in their gospel witness.


Moody finds in Galatians particular relevance and parallels tomany churches today. Stemming from a series of sermons delivered tohis church, he examines thirty-one reasons Paul gives for thisgospel. Moody writes this book with a pastor's heart, addressing important topics such as "The Gospel NotMoralism" and "The Use of Gospel Freedom."Paul's message is foundational to the Christian faith, andthoughtful readers will benefit from Moody's exposition.


-Publisher
Josh Moody is Senior Pastor of College Church in Wheaton, Illinois and A