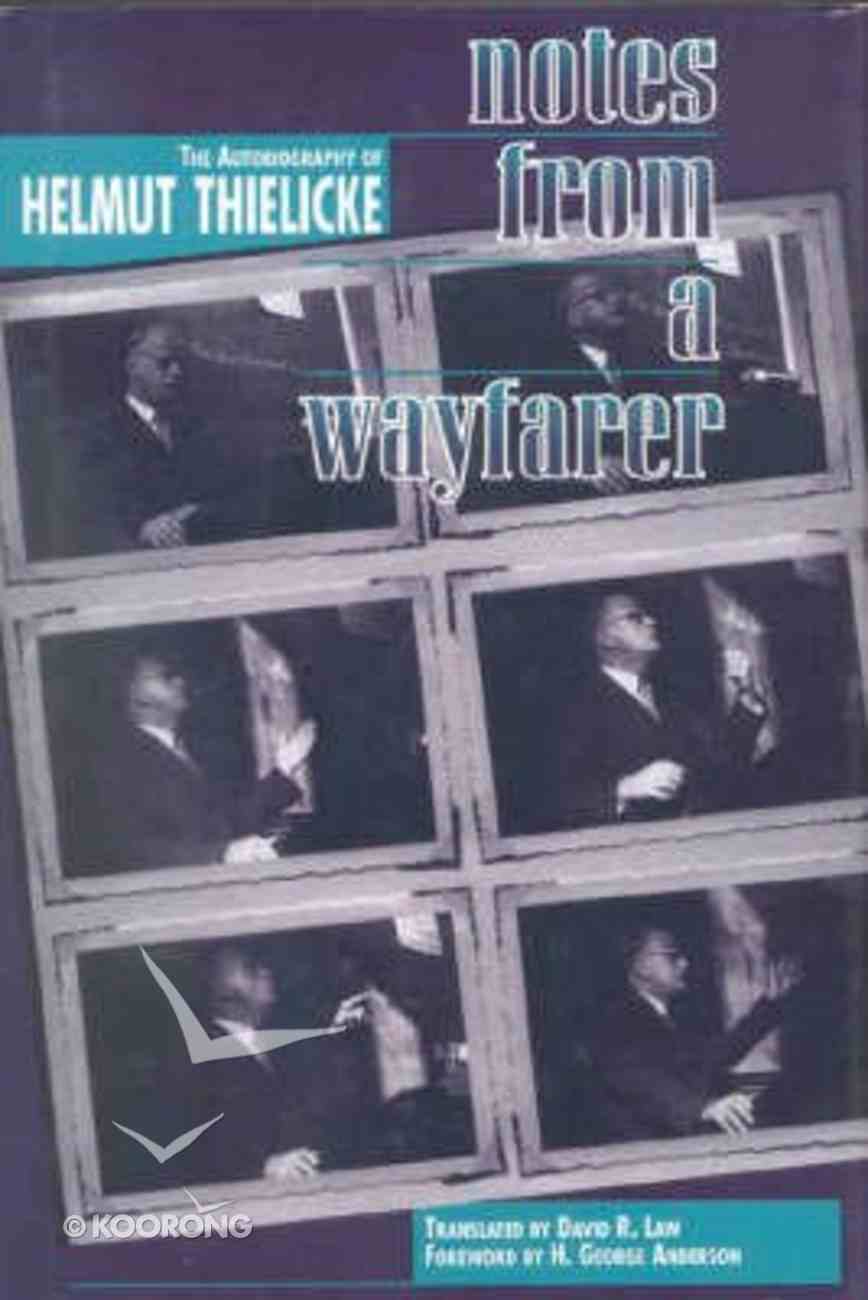 Helmut Thielicke was one of the most read and most listened-to theologians of this century. He did not belong to Protestantism alone; his works are still closely followed in Catholic theology, discussed in dissertations and reviews and published widely internationally.;These...
Special Order
Payment is by credit card only. Orders for this item cannot be cancelled or returned.
---
Free Shipping
for orders over $99.
Helmut Thielicke was one of the most read and most listened-to theologians of this century. He did not belong to Protestantism alone; his works are still closely followed in Catholic theology, discussed in dissertations and reviews and published widely internationally.;These memoirs reflect on life, death and suffering. Thielicke introduces those he considered his friends and acquaintances* Karl Barth, Konrad Adenauer, Romano Guardini, Dietrich Bonhoeffer, Eduard Spranger, Theodore Heuss and Helmut Kohl. Thielicke was a witness to many of the most significant events of this century; he experienced the Kaiser period, the Weimar Republic, the rise of the Third Reich, a divided Germany and the tumultuous 1960s.
-Publisher
Helmut Thielicke was one of the most read and listened to theologians of our time. He was also a witness to many of the most significant events of this century. In these memoirs, Thielicke presents his perspective on our times.
-Publisher
(1908-1986) He was an internationally known theologian andpastor who served as professor of systematic theology atthe University of Hamburg in Germany. A
Foreword By H. George Anderson 1. Childhood And Youth In Barmen, 1908 - 1928 2. Student And Assistant Days, 1928 - 1936 3. Professional Beginning In Heidelberg, 1936 - 1940 4. Maturation In Parish Ministry, 1940 - 1942 5. Dramatic Times In Stuttgart, 1942 - 1944 6. Our Time In Korntal As Refugees From The Bombing, 1944 - 1945 7. The Tubingen Years, 1945 - 1954 8. My First Decade In Hamburg, 1954 - 1964 9. Major Journeys In The 1950s 10. The Turbulent 1960s 11. The Student Revolt In University And Church 12. Into The Final Rounds 13. Finale Select List Of Publications In English