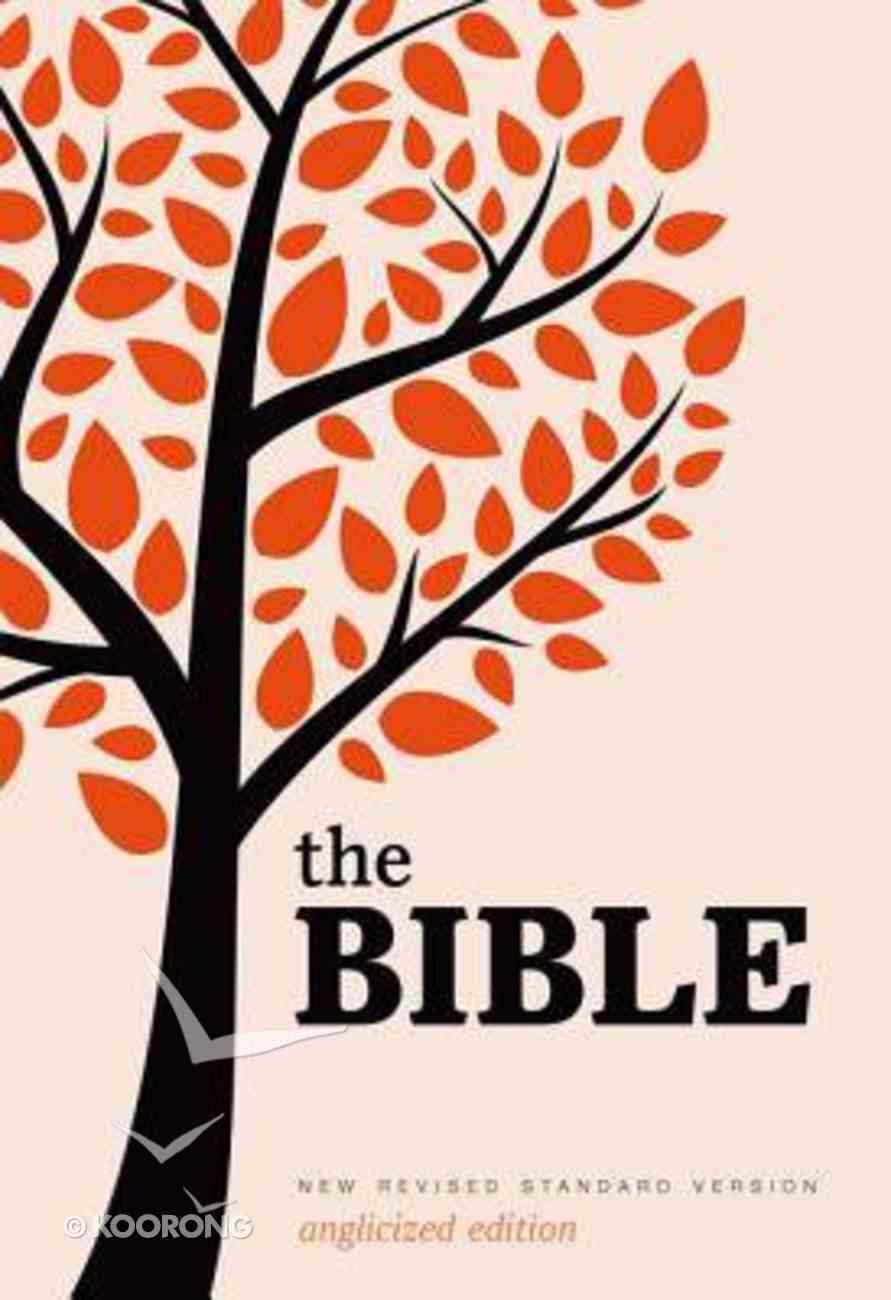 NRSV English Text Edition
Since its first publication in the United Kingdom in 1990, the New Revised Standard Version of the Bible has established itself as one of the finest modern translations of the biblical text ever produced. Already extensively used in theological faculties...
Order now to secure your copy when our stock arrives.
0 Available.
---
Free Shipping
for orders over $99.
Since its first publication in the United Kingdom in 1990, the New Revised Standard Version of the Bible has established itself as one of the finest modern translations of the biblical text ever produced. Already extensively used in theological faculties in major universities and colleges, this version is not only ideal for academic work but also lends itself perfectly to liturgical worship, group Bible study in parishes, and personal reading. The work of Anglicization has been undertaken with considerable care in Britain, with the full support, encouragement and active participation of leading academics from the USA, who were responsible for the original work of translation. By this means the foundational scholarship which undergirds the NRSV has been safeguarded, but enhanced for readers in the United Kingdom, and other countries where Brtitish usage is preferred. The changes made to the text do not impair the translation, but rather ensure that the meaning is immediately clear for the reader. This has particular implications for the use of the NRSV in public worship, where the natural flow of language is vitally important. Equally the use of unfamiliar phrases will no longer interrupt the reader's concentration in personal use, nor will such matters distract users in study groups.
-Publisher
Since its first publication in the United Kingdom in 1990, the New Revised Standard Version of the Bible has established itself as one of the finest modern translations of the biblical text ever produced. Already extensively used in theological faculties in major universities and colleges,this version is not only ideal for academic work, but also lends itself perfectly to liturgical worship, group Bible study in parishes, and personal reading. Oxford University Press is proud to announce the publication of a new Anglicized edition of the highly-respected text. The work of Anglicization has been undertaken in full-co-operation with the leading American academics responsible for the original work of translation. By this means, thefoundational scholarship which underpins the NRSV has been safeguarded, but enhanced for readers in the UK, and other countries where British usage is preferred. The changes made to the text do not impair the translation, but rather ensure that the meaning is immediately clear for the reader. This is particular useful in public worship, where the natural flow of the language is vitally important, and in personal use, where unfamiliar phrases will no longerinterrupt the reader's concentration.
-Publisher
Since its first publication in the United Kingdom in 1990, the New Revised Standard Version of the Bible has established itself as one of the finest modern translations of the biblical text ever produced. Already extensively used in theological faculties in major universities and colleges, this version is not only ideal for academic work, but also lends itself perfectly to liturgical worship, group Bible study in parishes, and personal reading. Oxford University Press is proud to announce the publication of a new Anglicized edition of the highly-respected text. The work of Anglicization has been undertaken in full-co-operation with the leading American academics responsible for the original work of translation. By this means, the foundational scholarship which underpins the NRSV has been safeguarded, but enhanced for readers in the UK, and other countries where British usage is preferred. The changes made to the text do not impair the translation, but rather ensure that the meaning is immediately clear for the reader. This is particular useful in public worship, where the natural flow of the language is vitally important, and in personal use, where unfamiliar phrases will no longer interrupt the reader's concentration.
-Publisher
Bestsellers in New Revised Standard Version