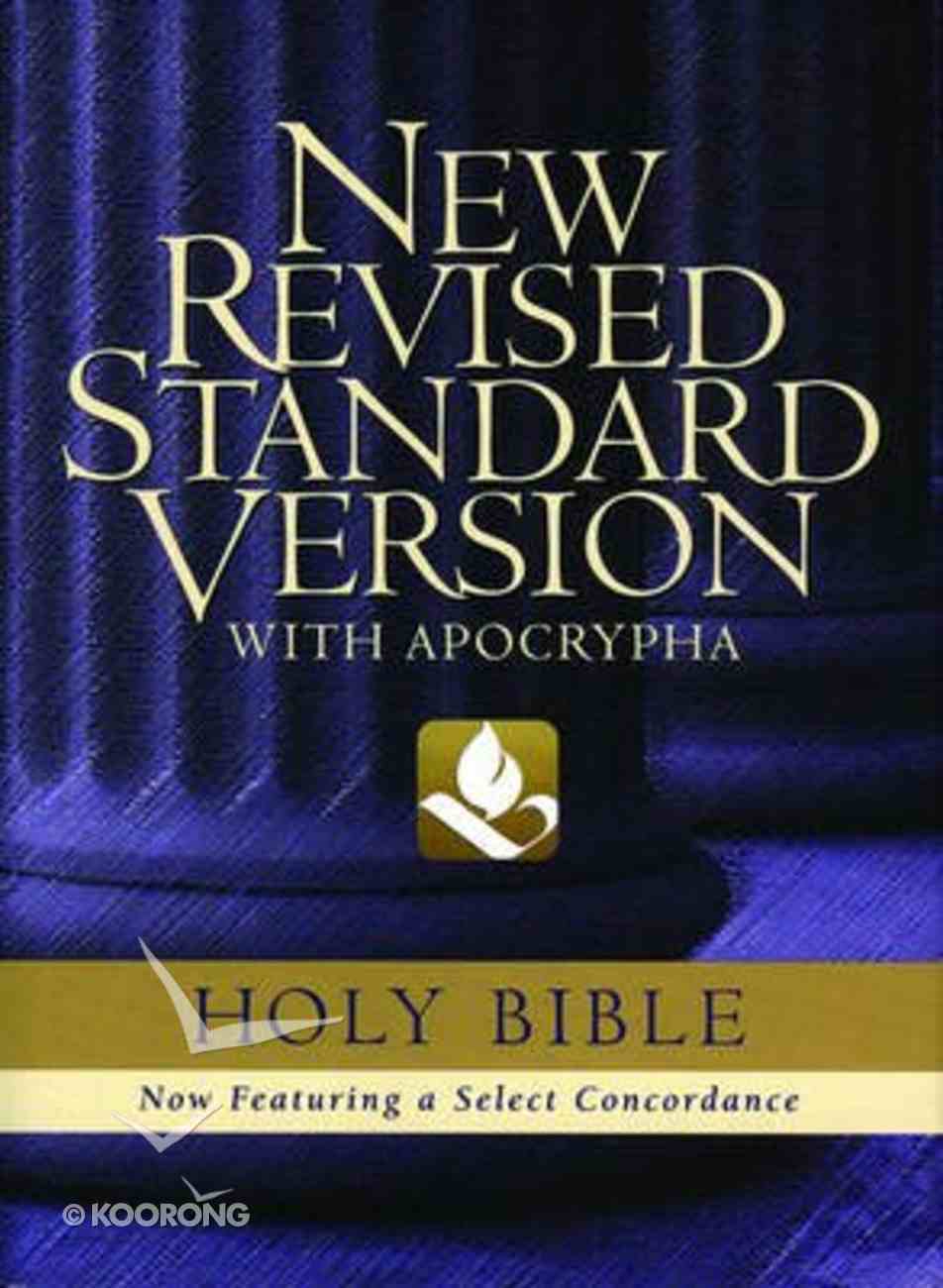 NRSV Oxford Catholic Edition With Apocrypha
The New Revised Standard Version is the most accurate and accessible Bible translation available today, and has been accepted by almost all major US denominations. Prepared by a multidenominational committee of scholars who based their translation on the original Hebrew,...
Out of Stock
Available to Order
---
Expected to ship August 2021 from Australia.
---
Free Shipping
for orders over $99.
The New Revised Standard Version is the most accurate and accessible Bible translation available today, and has been accepted by almost all major US denominations. Prepared by a multidenominational committee of scholars who based their translation on the original Hebrew, Greek, and Aramaic texts, the NRSV is also the most sensitive text on the topic of inclusive language. It includes the most complete collection of the Apocrypha/Deuterocanonical books. A 96-page, select NRSV Concordance enhances the Text Edition's usefulness.
-Publisher
The New Revised Standard Version is the most modern, accurate, andaccessible Bible translation available today, and has been accepted by almostall major US denominations. Prepared by a multidenominational committee ofscholars who based their revision on the original Hebrew, Greek, and Aramaictexts, the NRSV is fast becoming the new standard for both public and privatedevotion in churches and homes across America. As well, the NRSV is the mostadvanced translation in its sensitivity to inclusive language. The translationalso includes the most complete collection of Apocryphal/Deuterocanonical books.Available in cloth, fine leather, and economical paperback editions.
-Publisher
The Oxford NRSV Bible offers readers an unbeatable combination of quality construction, affordability, and the most accurate translation of the Bible available today. ^Churches and homes across America overwhelmingly choose the NRSV for its easy-to-understand translation and its sensitivity to inclusive language. A multi-denominational committee of scholars from around the world based their revision on the original Hebrew, Greek, and Aramaic texts. The Oxford NRSV also includes the most complete collection of Aprocryphal and Deuterocanonical books. ^The Oxford NRSV follows in Oxford University Press's long tradition of publishing elegant bibles under the best biblical scholarship available in the world, offering the highest quality bibles for reasonable values. Choose from an array of attractive bindings and colors - cloth, fine leather, and economical paperback editions - to suit your needs. Whether for gift-giving, individual study, or for church distribution, this durable yet
-Publisher
Bestsellers in Catholic Edition