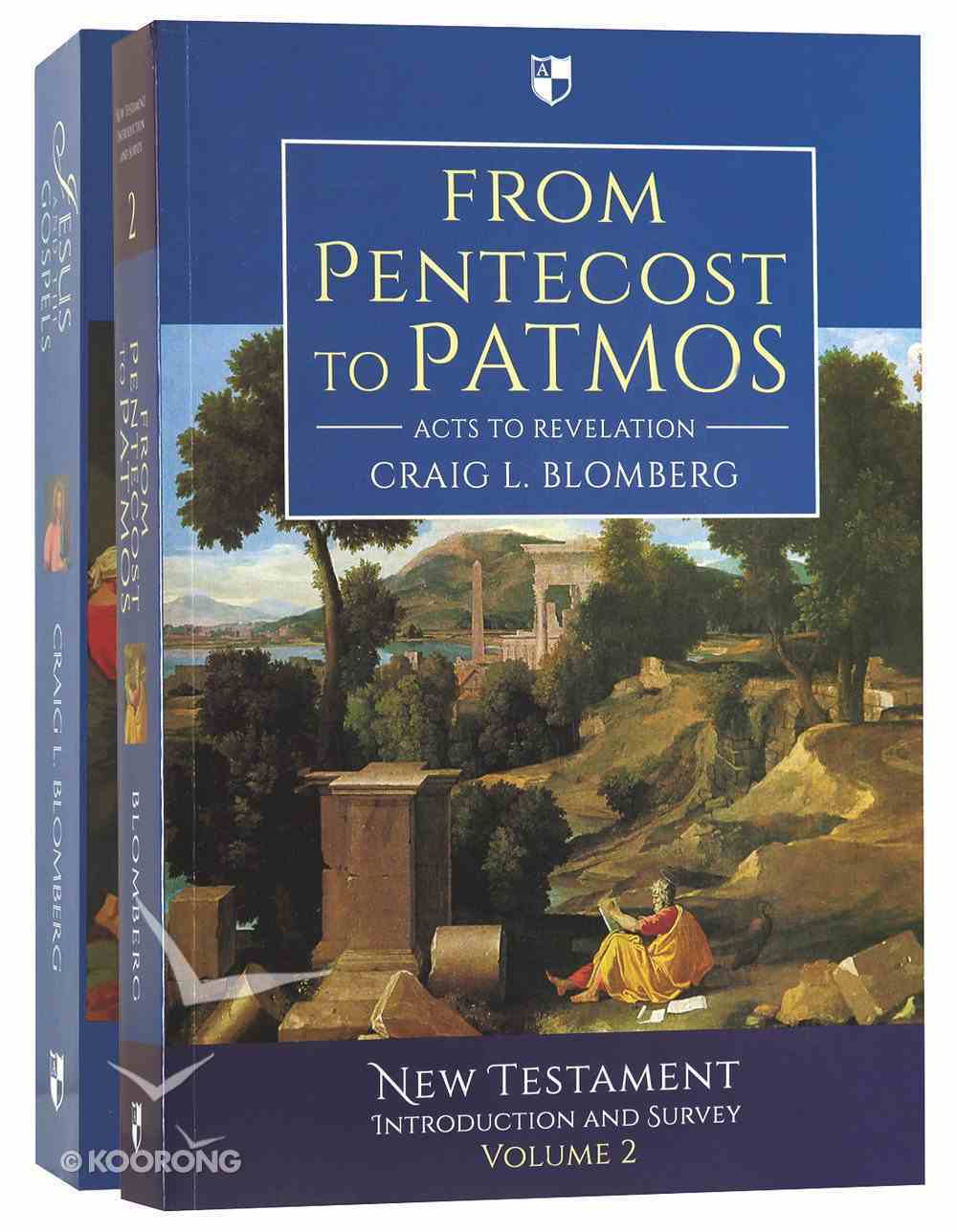 Ntis: New Testament Introduction and Survey 2-Pack (2 Vols)
Together, these two volumes present a thorough guide to the entire New Testament. Leading evangelical scholar Craig L Blomberg engages with up-to-date scholarship, and addresses historical background and critical methods. Includes figures, maps and bibliographies. From IVP UK.
---
Free Shipping
for orders over $99.
Dr. Craig Blomberg (Ph.D., University of Aberdeen) is currently a distinguished professor of New Testament at Denver Seminary, before joining the faculty he taught at Palm Beach Atlantic College and was a research fellow in Cambridge, England with Tyndale House.
In addition to writing numerous articles in professional journals, multi-author works and dictionaries or encyclopaedias, he has authored or edited 15 books, including The Historical Reliability of the Gospels, Interpreting the Parables, Matthew (New American Commentary series), 1 Corinthians (NIV Application Commentary series), Jesus and the Gospels: An Introduction and Survey, Neither Poverty nor Riches: A Biblical Theology of Posessions, Making Sense of the New Testament, Preaching the Parables, and Contagious Holiness: Jesus Meals with Sinners.
Koorong -Editorial Review.


Bestsellers in Biblical Studies