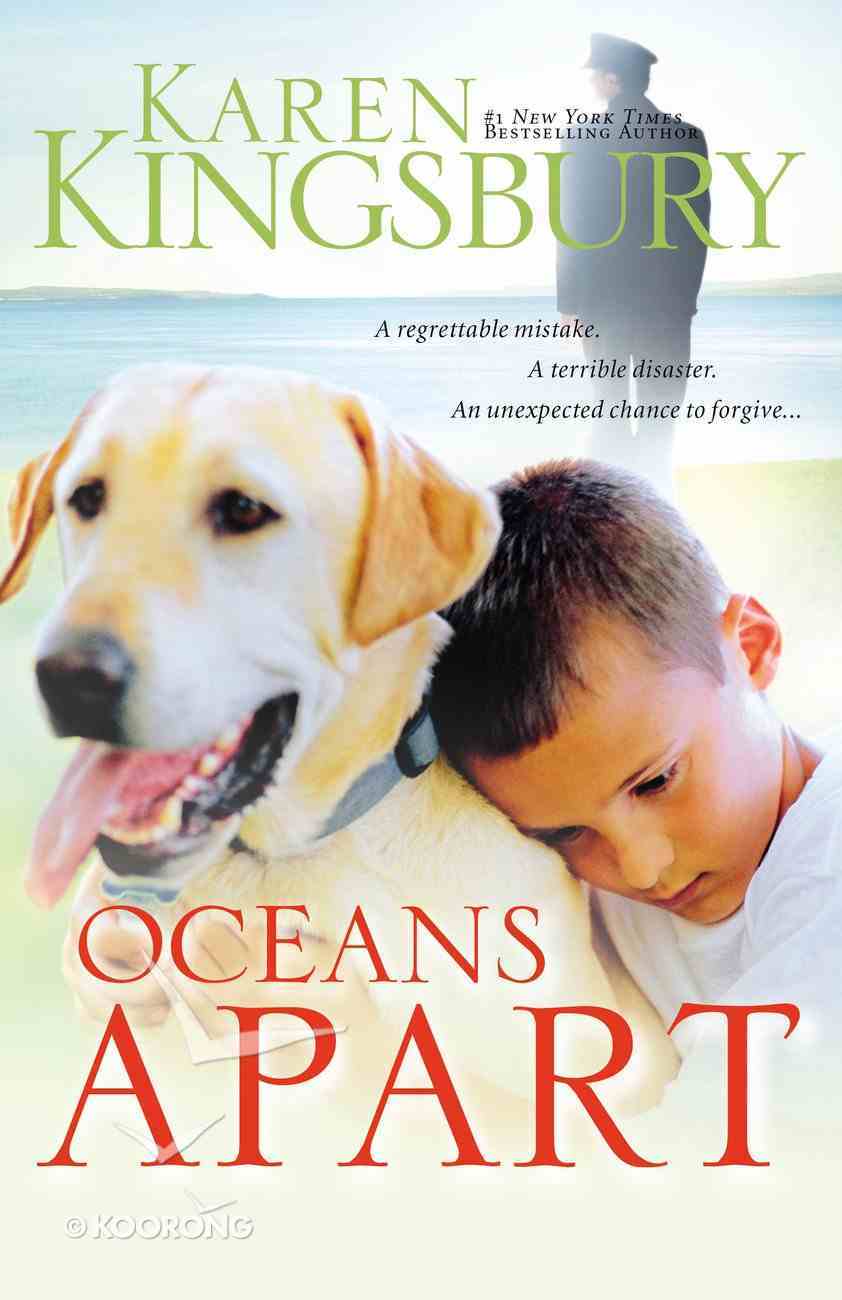 A riveting story of secret sin and the healing power of forgiveness. Airline pilot Connor Evans and his wife, Michele, seem to be the perfect couple living what looks like a perfect life. Then a plane goes down in...
---
Expected to ship tomorrow from Australia.
---
Free Shipping
for orders over $99.
A riveting story of secret sin and the healing power of forgiveness.

Airline pilot Connor Evans and his wife, Michele, seem to be the perfect couple living what looks like a perfect life. Then a plane goes down in the Pacific Ocean. One of the casualties is Kiahna Siefert, a flight attendant Connor knew well. Too well. Kiahna's will is very clear: before her seven-year-old son, Max, can be turned over to the state, he must spend the summer with the father he's never met, the father who doesn't know he exists: Connor Evans.

Now will the presence of one lonely child and the truth he represents destroy Connor's family ? Or is it possible that healing and hope might come in the shape of a seven-year-old boy?

-Publisher
PRODUCT DETAIL
Catalogue Code 

210726

Product Code 

0310247497

EAN 

9780310247494

UPC 

025986247492

Pages 

352

Department General Books
Category Fiction
Sub-Category General
Publisher Zondervan
Publication Date 

Mar 2004

Sales Rank 

30578

Dimensions 

215 x 143 x 22

mm

Weight 

0.340

kg
Karen Kingsbury is America's favorite inspirational novelist with over 5 million books in print. Her Life-Changing Fiction has produced multiple bestsellers including Even Now, One Tuesday Morning, Beyond Tuesday Morning, and the popular Redemption Series. An award-winning author and newly published songwriter, Karen has had several movies optioned for production and her Christmas novel, Gideon's Gift, is as a major motion picture.
Fear was an owl that rarely lighted on the branches of Kiahna Siefert's heart. Especially in the light of day. But it was nine o'clock on the sunniest morning of spring, and Kiahna couldn't shake the feeling---the strange gnawing in her soul, the way the skin around her neck and chest felt two sizes too small. 'What is it, God . . . what are You trying to tell me?' No answer echoed back at her, so Kiahna kept busy. The passenger briefing was nearly finished, and the pilots were in their seats. She anchored herself against the service wall and found her smile, the one she used every time she flew. Flight 45, Honolulu to Tokyo, was a nine-hour flight. With a layover in Tokyo, the roundtrip gave Kiahna eighteen flight hours. Five times a month she made the two-day turnaround, and after a decade with the airline, her pay was better than any she could get anywhere else. Out the door at seven and, with the time change, home before dinner the next day. Kiahna had earned the route after ten years with the airline, and it was perfect for one reason. It allowed her most days to be home with Max. 'Movie today?' The man was a light traveler, briefcase and a carry-on, a regular in first class. Whatever his worn leather bag held, it took him to Japan at least once a month. 'Yes, sir. Mel Gibson's latest.' 'Good.' He smiled and kept moving. 'Gets me over the ocean quicker.' One by one the passengers filed in, same as always. But still she couldn't shake the feeling. It took fourteen minutes to seat the cabin, and Kiahna worked the routine. The flight was nearly full, which meant the usual readjusting to make people and bags fit comfortably in the cramped quarters. She greeted passengers, sorted out seat assignments for confused travelers, and poured a drink tray for first class. A family with four children was seated over the wing, and already their baby was crying. Kiahna found a package of crackers and coloring books for the couple's older children. With every motion she tried to sort out her feelings. 'Kiahna?' She jumped and turned to face her partner. Stephanie was working the back part of the cabin. 'We're waiting.' The announcement. She'd completely forgotten. A quick breath. 'They're all in?' 'For two minutes now.' Kiahna snapped the drink tray into place on the small service counter and edged past the other woman. The announcement was hers that morning; she should have remembered. She took hold of the microphone and began the routine. 'Welcome aboard Flight 45. We're expecting a full cabin this morning, so if you have two carry-ons with you today, please store one of them in the space beneath the seat in front of you.' She paused, her mouth still open. What came next? There was more to say, something about oxygen and masks, but the words scrambled in her mind and refused to come. She stood unmoving, her heart slamming against her chest. 'Here'---Steph took hold of the microphone---'I've got it.' Kiahna's arms shook as she backed away, up against the closed front cabin door. What was wrong with her? She'd given that announcement a thousand times; she could be in a coma and say it. Steph finished, and the copilot came on. 'Flight attendants, prepare for takeoff.' They pushed their jump seats down and buckled in. Usually this was Kiahna's favorite part. A few minutes of power and thrust while the airplane barreled down the runway and lifted into the air, minutes where she wasn't needed by anyone for anything, when she could think about the day and all that lay ahead. This time, though, was different. All Kiahna could think about was the part of her day that lay behind, the part with Max. At seven years old, Max was both brilliant and beautiful, a wonder boy streaking through her life like a comet at breakneck speeds. He wore red tennis shoes, and his best friend was his yellow Labrador retriever, Buddy. At school, Max had a reputation for being the fastest---and sometimes the silliest---boy on the playground. And his mouth ran faster than his legs. Kiahna liked to hold court with Max on dozens of adult topics. The death penalty---Max was against it; more money for public schools---he was for it. Max was fiercely patriotic, and at school he sometimes organized red, white, and blue days in honor of the U.S. troops in the Middle East. But this morning he'd been quiet. 'When do you finish working?' They lived in a two-bedroom apartment, and he slipped into her room while she was still pressing her standard-issue airline navy blazer. Kiahna studied him. 'Dinnertime tomorrow, same as always.' 'No, not that way.' He hopped up on her bed and sat crosslegged. 'When will you stay home in the daytime? Like Devon's mom or Kody's mom?' 'Max.' She turned from the ironing board and leveled her gaze at him. 'You know I can't do that.' 'Why?' He anchored his elbows on his knees.