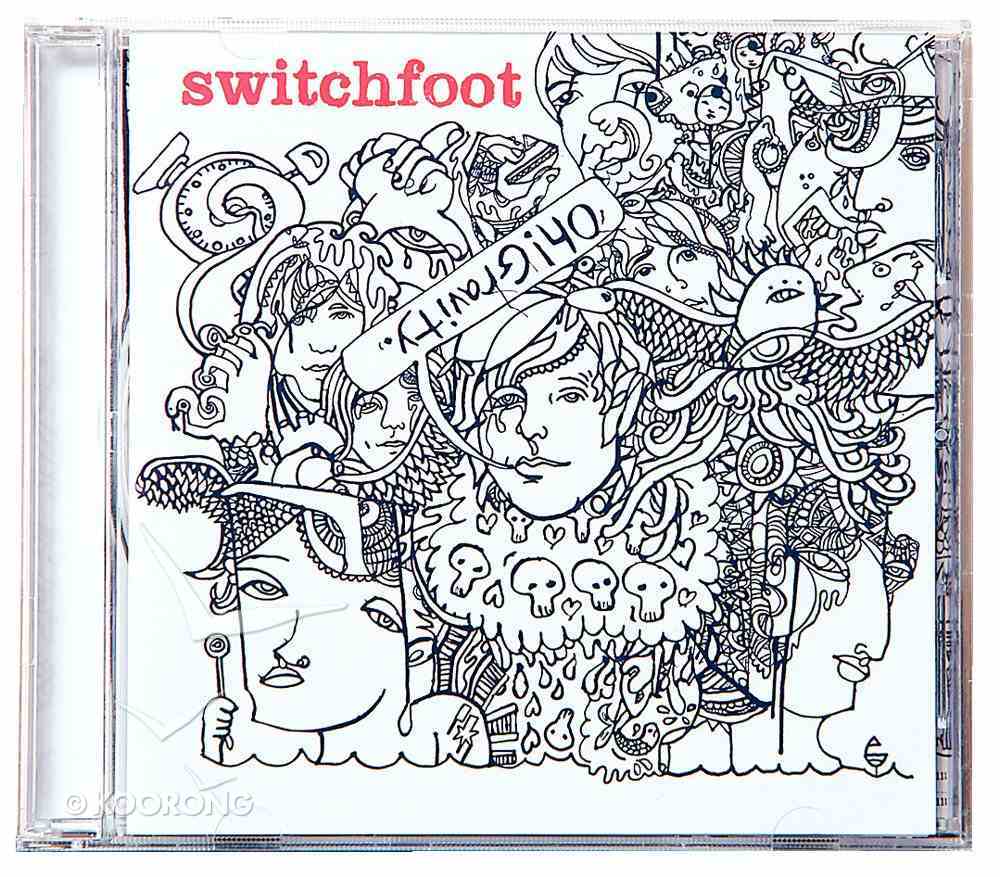 After becoming one of the biggest bands in Christian music and conquering mainstream radio with its massive choruses and spiritually provocative lyrics, Switchfoot is returning with Oh! Gravity. An all-new record of gritty rock 'n' roll anthems. The band's most...
In Stock (1 left)
1 Available
---
Expected to ship within 5 hours from Australia.
---
Free Shipping
for orders over $99.
After becoming one of the biggest bands in Christian music and conquering mainstream radio with its massive choruses and spiritually provocative lyrics, Switchfoot is returning with Oh! Gravity. An all-new record of gritty rock 'n' roll anthems. The band's most recent albums, Nothing is Sound and The Beautiful Letdown, gained huge mainstream success while simultaneously achieving massive success in Christian radio and retail. Switchfoot's consistent touring and great live show will only help make the band's new album a blowout hit.

Music Manager's View: If you've been a Switchfoot fan for a while you'll notice a difference straight away with the fresh new groundbreaking sound on their latest album. OH! GRAVITY feels almost like a live album with its raw energetic feel. An excellent release from one of the biggest bands in contemporary Christian music. If You Like: Foo Fighters, Smashing Pumpkins, Snow Patrol, Sanctus Real, Need to Breathe, Starfield. Stars: 5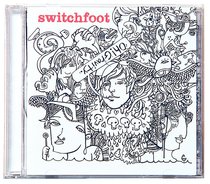 1. Oh! Gravity

0:59

2. American Dream

0:59

3. Dirty Second Hands

0:59

4. Awakening

0:59

5. Circles

0:59

6. Amateur Lovers

0:59

7. Faust, Midas, And Myself

0:59

8. Head Over Heals (in This Life)

0:59

9. Yesterdays

0:59

10. Burn Out Bright

0:59

11. 4:12

0:59

12. Let Your Love Be Strong

0:59
Howdy, my name is Jon. I play guitar and sing in a San Diego band called Switchfoot. We started out as a three piece: Tim (my brother) playing the bass, Chad, (my college buddy) playing the drums, and myself writing the tunes. Our first record came out the week after my brother graduated from high school. We called it: The Legend of Chin, naming it after my best friend. Willis. We traveled around that summer and went back to school in the fall. A few years later we put out a record called New Way to be Human and I dropped out of college. We decided to really give music a go and started touring a bit more seriously.

After that, we put out a record called Learning to Breathe. My friend Jerome called and told me he had just quit his day job. Our band had been playing shows with Jerome's old band for years so we joined forces with Jerome and now he plays the keyboards and guitars with us every night. We made a record called The Beautiful Letdown a few years later. Then our friend Drew's band broke up. He plays the guitar in our band now. Then we made a record called Nothing is Sound and decided a five piece was enough to accomplish what we wanted to do live. So we decided not to enlist any more of our friends for help on stage.

And now, a few tips on making your own band's t-shirts in between gigs: hotel hairdryers help the fabric paint dry faster, three ring binders and a razor blade are all you need for a stencil, sponges work best for applying the ink. I think we like doing things ourselves because no one cares about the music more than we do. We've stuffed our own CD cases. We've done the sixteen-hour drives. I feel that we've paid our dues on the road as much as anyone. But still, we never really fit in with the "cooler than thou" hipsters. I suppose it's a matter of course: we've always wanted to make music for everyone, not just for the scene. We've tried our best to live out the idea that it's better to be honest than momentarily cool.

And so this past summer when we set out to record a new record, we tried to put all pressures and expectations aside and focus on the music. We wanted to make a record that was honest. A record that didn't trip on itself. A record that represented everything that we first fell in love with about music. We tried to forget about theory and pitch and timing and focus on feeling. As a result, I think that Oh! Gravity is the most honest thing we've ever done. I am so proud of these tunes and hope that they resonate with you like they do for us.

In closing, I am so grateful for the gifts that I've been given. Near the top of the list would be the camaraderie that we have with each other on the road. Besides the fact that my brother's in the band, it really does feel a family out there on tour. I know it's not the cocky rock-and-roll thing to say, but I am so proud to be making music with these guys every night. I feel so privileged to be able to play these songs with them. I love screaming these songs out with them. And I have a deep respect for everyone who comes every night. We have always tried to break down the wall between the stage and the audience. I feel like I've done my job if we leave the stage while everyone in the club is still singing. Communication has always been the goal. You see, I want to sing a song that will continue long after we're gone.

So thanks for reading. Thanks for singing along. Thanks for making these songs your own.

- Jon Foreman