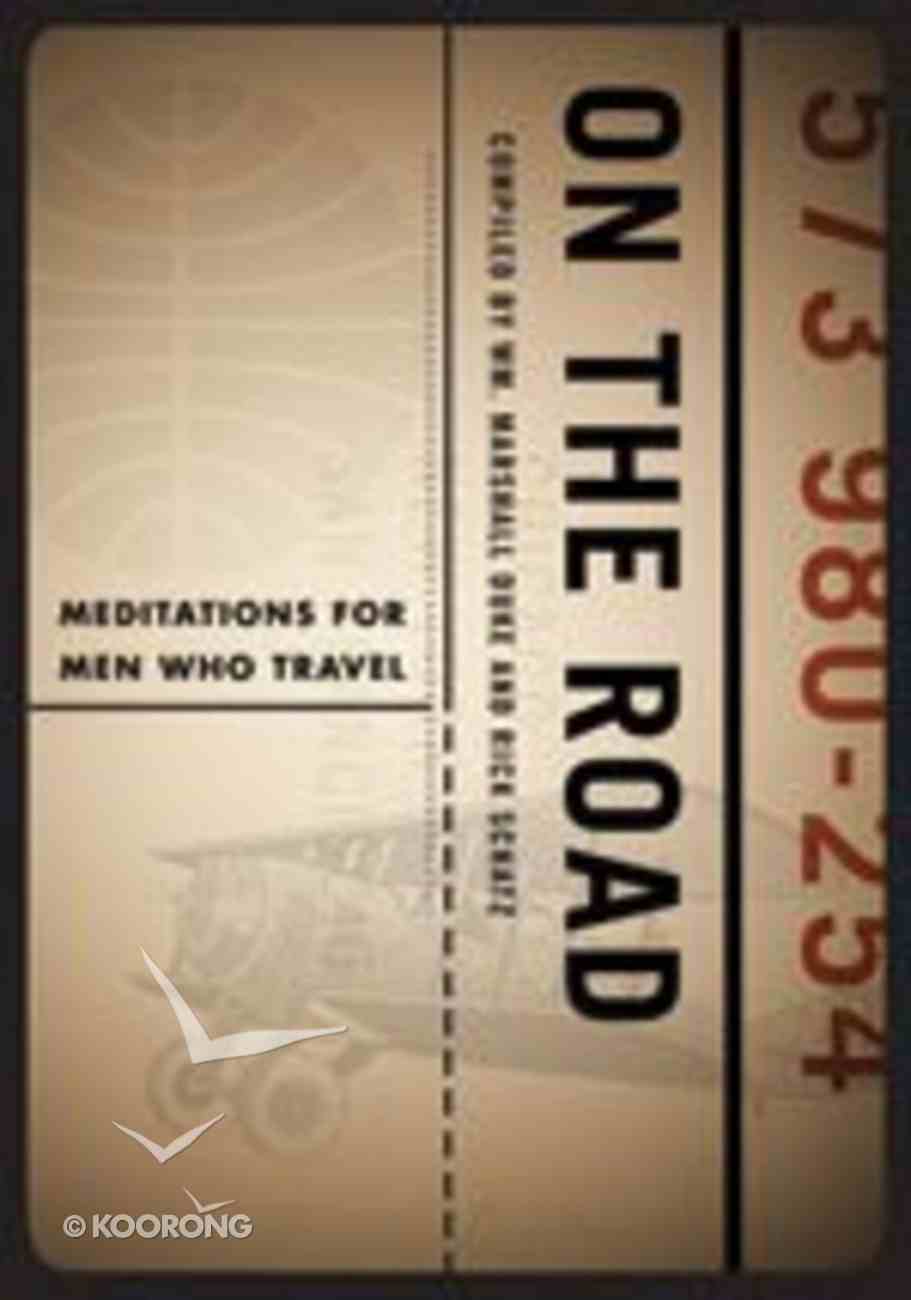 The battle for purity is not just about behavior: it includes thought lives. Christian men, including pastors and faith leaders, are facing incredible challenges in today's hyper-sexualized culture. When men are away from home, the temptation to break their marriage...
Out of Stock
Available to Order
---
Expected to ship in 4 to 5 weeks from Australia.
---
Free Shipping
for orders over $99.
The battle for purity is not just about behavior: it includes thought lives. Christian men, including pastors and faith leaders, are facing incredible challenges in today's hyper-sexualized culture. When men are away from home, the temptation to break their marriage covenant, forget their responsibilities to their children, and rationalize disobedience of God's standards, increases with free time. Focusing upon words of faith, creates a powerful barrier to overcome the messages of today's culture. On the Road, offers more than 100 meditations for men developed by the partnership of The National Coalition for the Protection of Children and Families and Men's Ministries of the Church of the Nazarene, covering issues of tremendous importance. Sexual Purity Marriage Fathering Spiritual Disciplines Prayer Godly Characteristics The Centrality of Christ Godly Living These meditations will help men guard their thoughts and keep their commitments to their wives, children and Christ. Strategies for winning the battle are shared by respected leaders of today: Sid Barton Stu Campbell Judge Charles Davis Steve Douglass Bruce Fong Jon Kitna H.B. London Paul Rader Dan Rexroth Rick Schatz Thomas Shepherd R.C. Sproul Chuck Stecker Dick Towner Thomas Trask Joe White Steve Wilson Many others
-Publisher
The battle for purity is not just about behavior: it includes thought lives. Christian men, including pastors and faith leaders, are facing incredible challenges in today's hyper-sexualized culture. When men are away from home, the temptation to break their marriage covenant, forget their responsibilities to their children, and rationalize disobedience of God's standards, increases with free time.Focusing upon words of faith, creates a powerful barrier to overcome the messages of today's culture. On the Road, offers more than 100 meditations for men developed by the partnership of The National Coalition for the Protection of Children and Families and Men's Ministries of the Church of the Nazarene, covering issues of tremendous importance.Sexual PurityMarriageFatheringSpiritual DisciplinesPrayerGodly CharacteristicsThe Centrality of ChristGodly LivingThese meditations will help men guard their thoughts and keep their commitments to their wives, children and Christ. Strategies for winning the battle are shared by respected leaders of today:Sid BartonStu CampbellJudge Charles DavisSteve DouglassBruce FongJon KitnaH.B. LondonPaul RaderDan RexrothRick SchatzThomas ShepherdR.C. SproulChuck SteckerDick TownerThomas TraskJoe WhiteSteve WilsonMany others
-Publisher