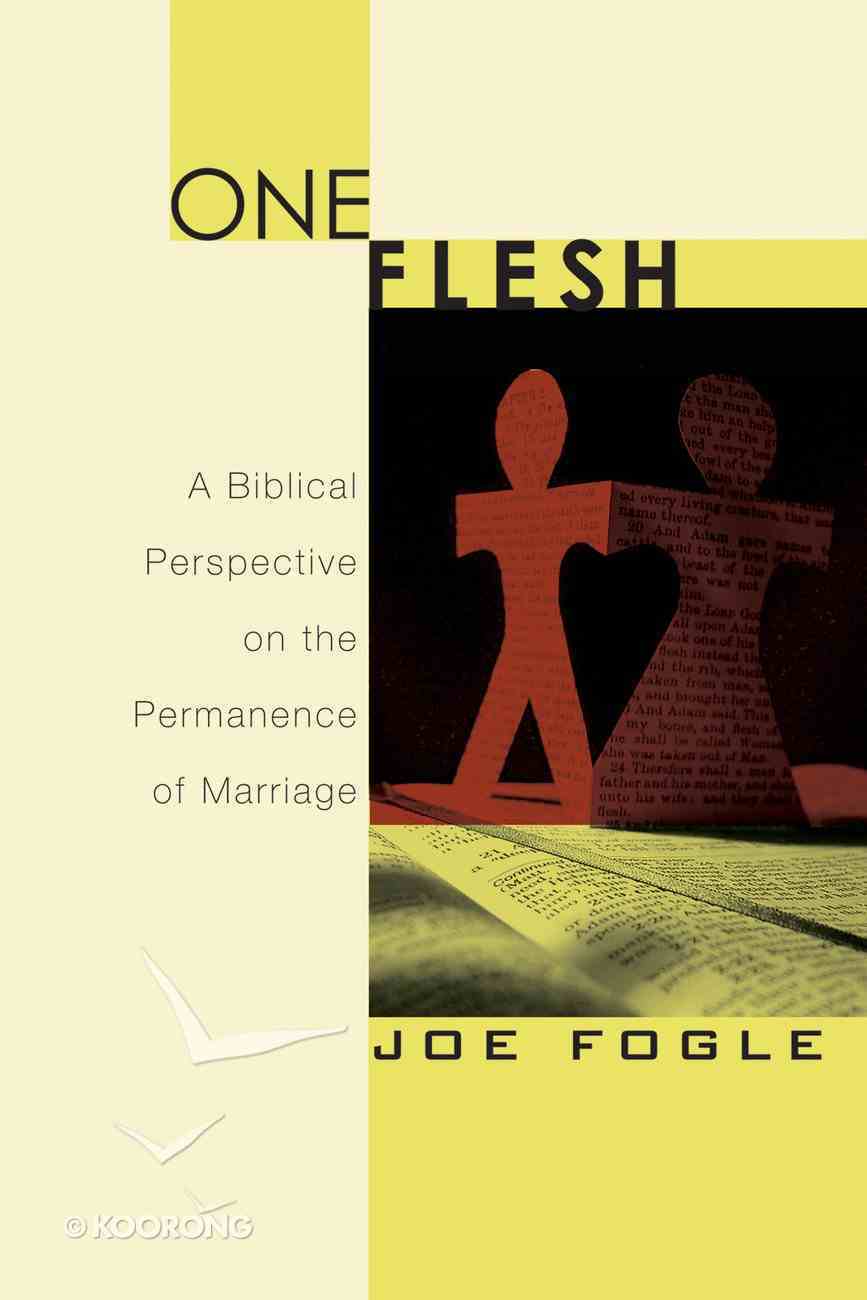 On the sixth day of creation, God formed Adam from the dust of the earth. God then formed Eve from Adam's side. From this day forward man was to leave his father and mother and cleave to his wife. The...
Instant download
---
Read using our free app on your tablet or mobile!
---
Free Shipping
for orders over $99.
On the sixth day of creation, God formed Adam from the dust of the earth. God then formed Eve from Adam's side. From this day forward man was to leave his father and mother and cleave to his wife. The two are joined together by God in a permanent one-flesh relationship.After man fell, the sins of adultery, fornication, polygamy, and divorce altered God's intention for marriage. This was true of those both outside and inside God's covenant community. By the time the Lord Jesus Christ came in the flesh, the traditions of Judaism had either changed or nullified God's command for marriage. The Lord Jesus Christ came and stated God's original intent for marriage:1. Permanence. The husband and wife are one flesh. They are permanently joined in a covenant relationship for life. No person has the legal or moral authority to end what God has joined together. No sin or legal document can dissolve the one-flesh bond.2. Forgiveness. This is Christ's emphasis in dealing with sin. When one spouse fails, the love of Christ compels the other to forgive. Hardness of heart is the cause of unforgiveness and results in divorce. Because of the biblical teachings of Jesus and Paul, the early church held to the permanence of marriage. Over the centuries, Christ's commands on the permanence of marriage have been either changed or nullified. They have been replaced with the traditions of men. In theory, Christians are taught that they may divorce and remarry if their spouse commits adultery or deserts them. In practice, many evangelical Christians are divorcing and remarrying for almost any reason.The Lord Jesus Christ taught God's original intentions regarding forgiveness and divorce. The Word of God has not changed. "What God has joined together, let no man separate" (Mark 10:9).
-Publisher
Joe Fogle is a Bible teacher and freelance writer. He is the author of 'The Bible and the Age of the Earth and The Veiling of Women: A Study of First Corinthians 11 (2002).'
Bestsellers in Biblical Studies