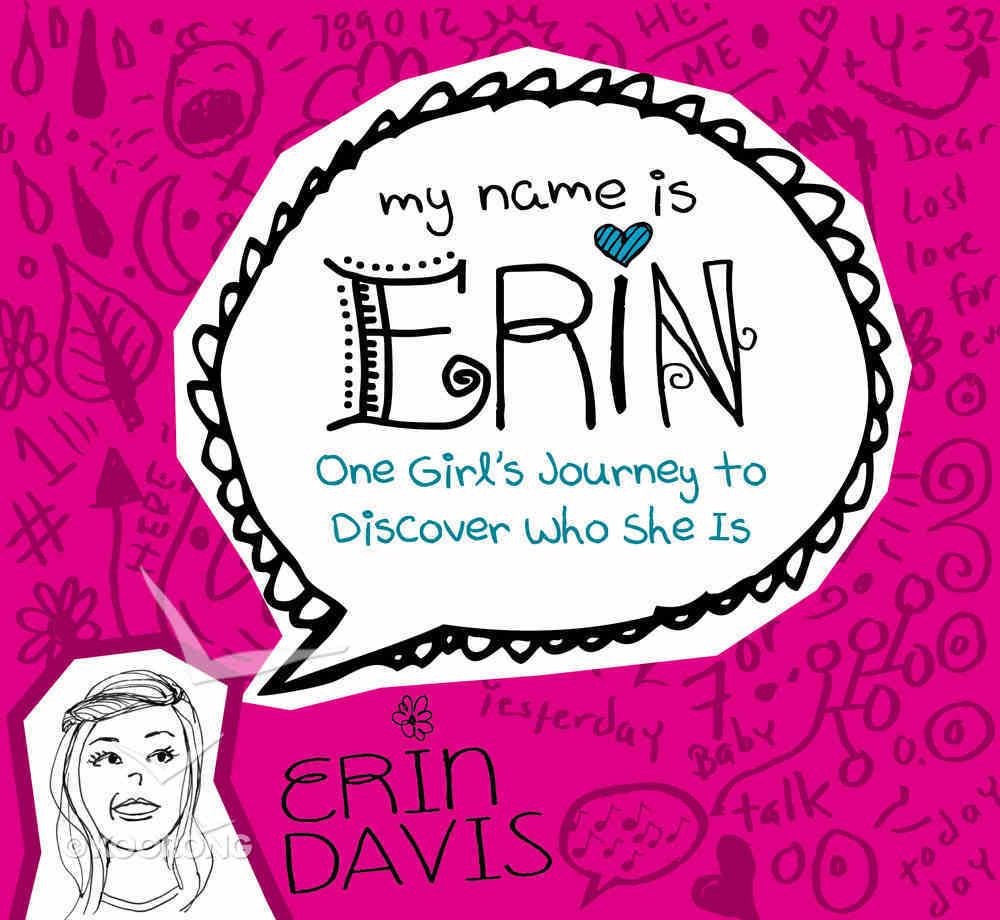 One Girl's Journey to Discover Who She is (My Name Is Erin Series)
Come meet Erin. Like you she has struggled with many questions about being a girl. Why does it matter that God created men and women? Why did God make guys and girls so different? Why does...
Out of Stock
Available to Order
---
Expected to ship in 4 to 5 weeks from Australia.
---
Free Shipping
for orders over $99.


Come meet Erin. Like you she has struggled with many questions about being a girl.


Why does it matter that God created men and women?


Why did God make guys and girls so different?


Why does gender (that's just a fancy word for the traits that make girls girls and boys boys) matter anyway?


So, she set out on a journey to learn who she is. From the only place she could - God's Word. After all, He was the one who made her and the only One who could really answer her questions.


And she learned that whether you're a mega tomboy, a pretty-pretty princess, or someone somewhere in between, God has a plan for your girlhood that goes way beyond ribbons and curls. You were made to bring God glory and the purpose of your design is to point to Him.


My Name is Erin: One Girl's Journey to Discover Who She Is is part of a 4-book series


&&&&&&&&&&&&&&& My Name is Erin: One Girl's Journey to Discover Truth


&&&&&&&&&&&&&&& My Name is Erin: One Girl's Plan for Radical Faith


&&&&&&&&&&&&&&& My Name is Erin: One Girl's Mission to Make a Difference


&


P.S. You can read these in any order but do read them!



-Publisher
ERIN DAVIS is the founder of Graffiti Ministries, an organization dedicated to addressing the issues of identity, worth, and true beauty in the lives of young women. A popular speaker, author and blogger, Erin has addressed women of all ages nationwide and is passionately committed to sharing God's Truth with others. She is the author of several books including "Graffiti: Learning to See the Art in Ourselves", "True Princess: Embracing Humility in an All About Me World", "The Bare Facts" with Josh McDowell and the "Lies Young Women Believe Companion Guide" with Nancy Leigh DeMoss and Dannah Gr
<div><p>1. Girlhood 101: What's The Big Deal About Gender?<b></b></p><p>2. Who Do I Look Like? Checking Out The Role Of Image-bearer</p><p>3. It's Good To Be A Girl: Thinking Beyond Handbags And Bubble Baths</p><p>4. Twisted: What Being A Girl Doesn't Mean</p><p>5. Examining The Prototype</p></div>