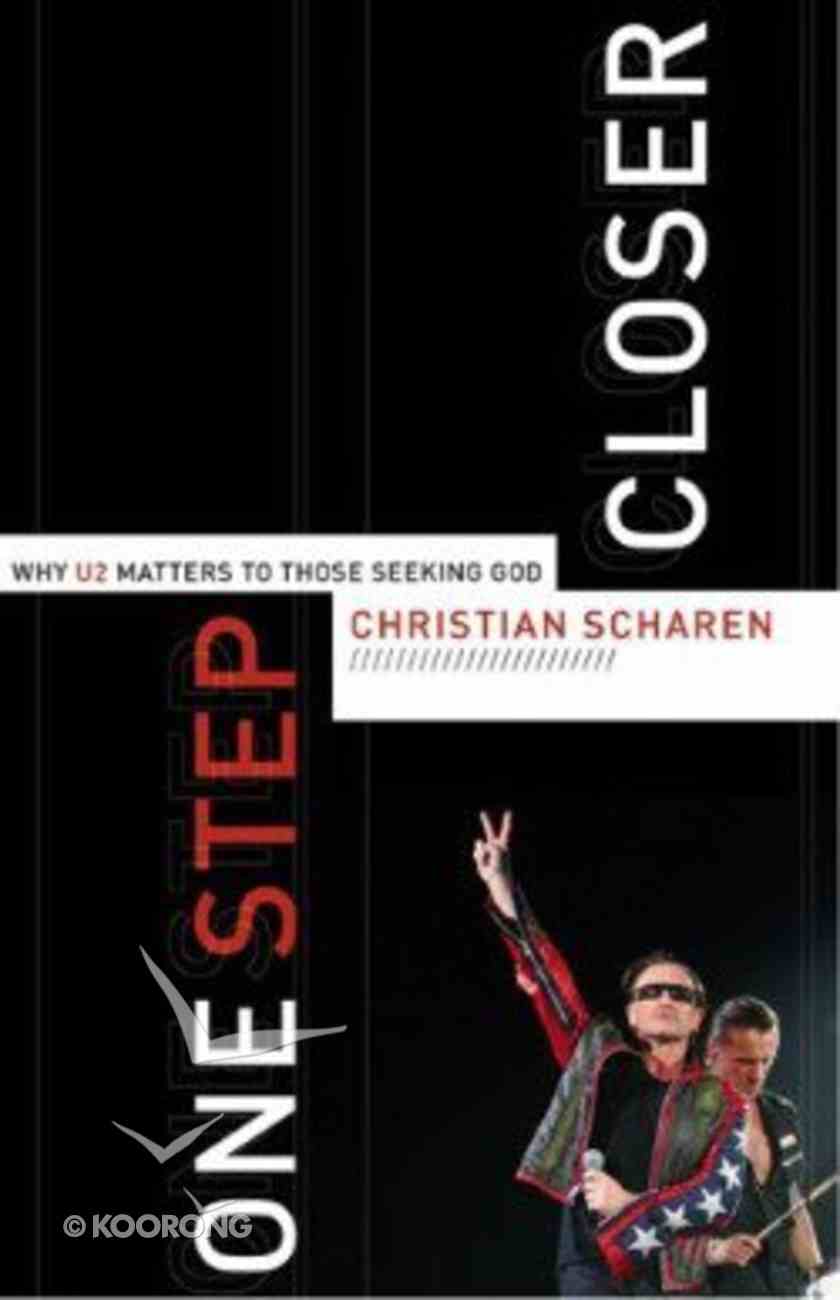 U2 is widely hailed as the greatest rock and roll band in the world, and lead singer Bono is often seen in the media touting humanitarian goals. Now Christian Scharen provides a thoughtful look at the driving force behind the...
In Stock (1 left)
Out of Print. Limited Availability
---
Expected to ship tomorrow from Australia.
---
Free Shipping
for orders over $99.
U2 is widely hailed as the greatest rock and roll band in the world, and lead singer Bono is often seen in the media touting humanitarian goals. Now Christian Scharen provides a thoughtful look at the driving force behind the band.

Bono and other band members are marked by the Christian faith of their Irish backgrounds. Scharen reflects on how U2 "fits within the longer Christian tradition of voices that point us to the cross, to Jesus, and to the power of God's ways in the world." He explores the music's honest spiritual questioning, making comparisons to figures such as King David, St. Francis of Assisi, Dietrich Bonhoeffer, and Dorothy Day.

Music lovers, pastors, and anyone on the path to God will value this book.

-Publisher
"Many of us in the emerging generation of young Christians have grown up with U2--that is, we''ve grown as they''ve grown. We''ve gone with these four band members through stages of lament, protest, cynicism, and hope. In charting the stages of theological development of U2, Chris Scharen''s One Step Closer is an unparalleled resource. Not only is it beautifully written and deeply insightful, it mines gems from U2''s lyrics, music, and concerts that I had never seen or heard, even though I''ve followed the band for years. But most important, this book shines a spotlight on the kingdom of God through the prism of the world''s biggest rock band. Don''t miss this book!"--Tony Jones, author of The Sacred Way"It is evidence of the new and vital appropriateness of what Martin Luther called ''the theology of the cross'' that it finds expression now in the secular world, including the world of ''rock'' music. Christian Scharen''s book should be required reading for all pastors and anyone who works with today''s youth--and not only youth."--Douglas John Hall, C.M., author of The Cross in Our Context"There is in this book a brilliance of insight and a humanness of approach that must make even Bono himself smile. Scharen knows his theology, he knows his culture, and he knows how passionately Bono is singing of them, each to the other. The joy for us as readers on this journey of the mind, however, is that somewhere along the way, we begin to realize that what we are really hearing is snatches and pieces of a great love song between God and our souls."--Phyllis Tickle, author of The Divine Hours and Prayer Is a Place"Christian Scharen has eyes to see and ears to hear. In One Step Closer he shares with readers a clear picture of what it means to hear and see in U2 the prophetic Word and the love of God. This book is blood and dirt theological analysis of the rock ''n roll anomaly that is U2. Read it immediately."--Charlie Peacock, author of New Way to Be Human"In a less screwy, more biblically literate era, we wouldn''t need a book to connect the dots for us concerning how the work of U2 is often the loudest, most radically apocalyptic voice within popular discourse. But here we are: U2 admonishing, edifying, and invigorating the audience, and Christian Scharen explaining, for the near-sighted and the slow to hear, what''s actually going on. Their witness has long been worthy of a more studious examination, and One Step Closer helps us get our heads around what U2 has been going on about all these years."--David Dark, author of Everyday Apocalypse and The Gospel according to America"First you get Bono--a rock star and an activist who turns out to be an extraordinary theologian of grace. And then you get Scharen--a fine theologian and pastor who writes compellingly about the Christian faith with his ear close to the ground. I learned a lot by reading this book."--Miroslav Volf, Yale Divinity School"One Step Closer is an honest, accessible, and insightful book that is sure to delight U2 fans and intrigue those curious about a rock and roll band that wants to change the world with song, word, and deed. Skillfully drawing on biblical texts and theological tradition to interpret the band''s music and activism, Christian Scharen gets at the heart of U2--the Christian vision, prophetic voice, and mysterious ways of an incredible rock group."--William D. Romanowski, author of Eyes Wide Open: Looking for God in Popular Culture"U2 and Bono have spoken to a new generation that demands a theology marked by realism and intense compassion. Their music has made them into prophets who have sensitized us to our shortcomings and challenged us to reach out to the poor and oppressed of the world. This book tells us how they pulled that off."--Tony Campolo, author of Which Jesus?"Like a fervent fan at a U2 concert, Christian Scharen knows when to speak and when to listen. One Step Closer connects the roots of U2''s enduring music to their passionate faith. Scharen, with U2, expl
-Publisher
Christian Scharen (Ph.D., Emory University) serves as Director of the Faith as a Way of Life/Pastoral Excellence Program and Assistant Professor (Adjunct) of Congregational Studies and Practical Theology at Yale Divinity School. The mission of the Faith as a Way of Life Program is to equip pastors for excellence in the central task of Christian ministry: helping to mediate faith to persons, communities, and cultures as a life-integrating and life-transforming reality.He has authored a number of books, including One Step Closer: Why U2 Matters to Those Seeking God, is a theological evocation of the Christian faith seen through the lens of the worlds biggest rock n roll band, U2. He has also authored Faith as a Way of Life: A Vision for Pastoral Leadership(2008), Public Worship and Public Work: Culture and Commitment in Local Congregational Life (2004), and Married in the Sight of God: Theology, Ethics, and Church Debates over Homosexuality (2001), Public Worship and Public Work. An ordained pastor in the Evangelical Lutheran Church in America, he has served congregations in California, Georgia, and Connecticut. Scharen lives in New Haven, Connecticut.-Editorial Review.
Bestsellers in Christian Living