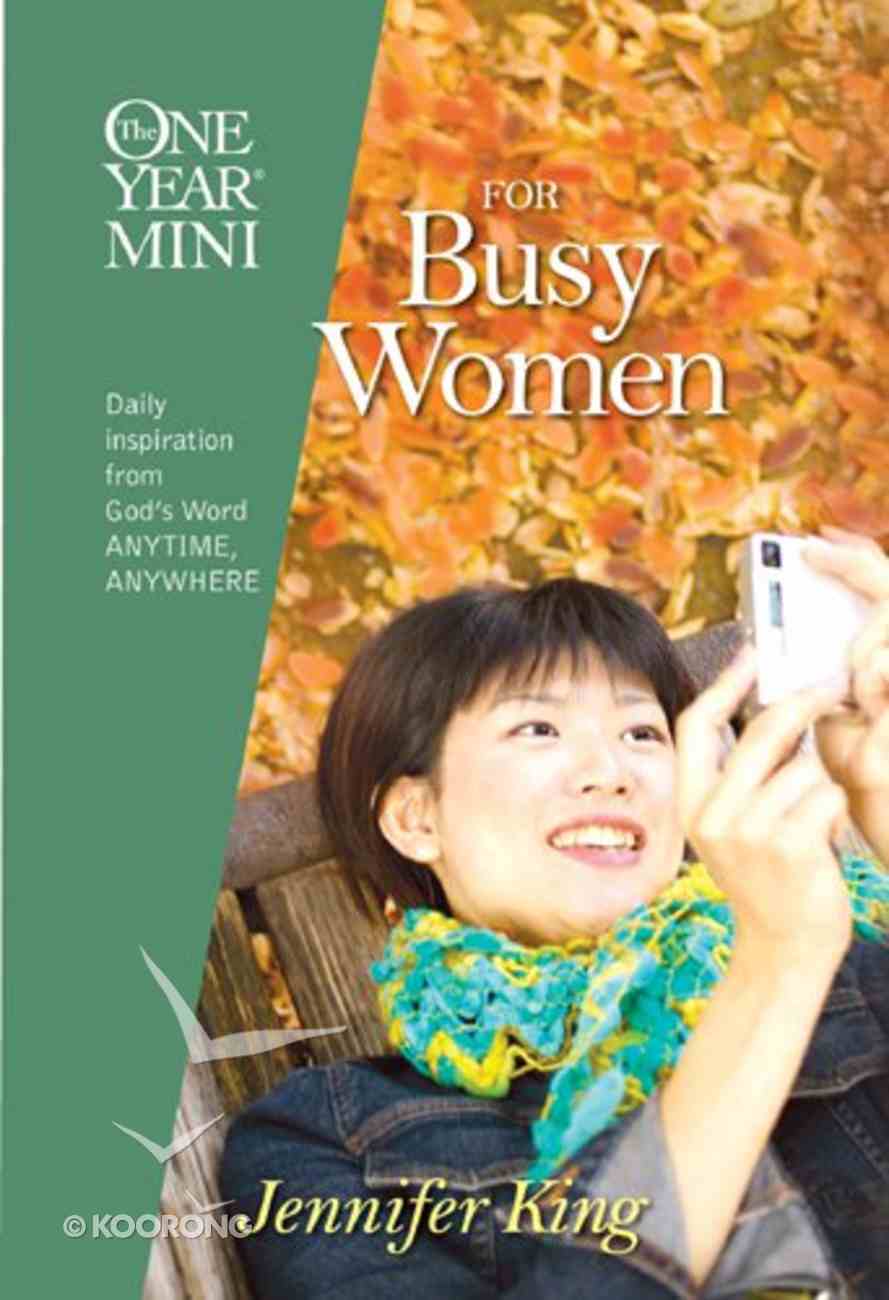 One Year Mini For Busy Women (One Year Minis Series)
You're a busy woman on the go. From the competing demands of work to the whining voices of kids in the back seat, your days are crammed full of stuff to do. It's in the in-between times (waiting for the...
---
Free Shipping
for orders over $99.
You're a busy woman on the go. From the competing demands of work to the whining voices of kids in the back seat, your days are crammed full of stuff to do. It's in the in-between times (waiting for the kids at a soccer match, on the commute home, during a lunch break at work) that you have time to center your thoughts back on the simple joys in life?the beauty of flowers in bloom, the exuberance of young toddlers at play, the excitement of kids coming home from school. The One Year Mini for Busy Women is there for you when you need.
-Publisher
ABOUT THE AUTHOR Born in Durban in South Africa, after completing college the Author joined the public service. Within a few years she departed for the private sector where she established a successful Modelling School, worked for an advertising company for a period, and then became a stay-at-home mum. Jennifer has since applied her skills and effort into teaching speech and drama to young children and became a part-time English tutor. Feeling the urge to put pen to paper, she successfully completed a four-year Comprehensive writing course, earning her the Writing School's Diploma. Awards follA