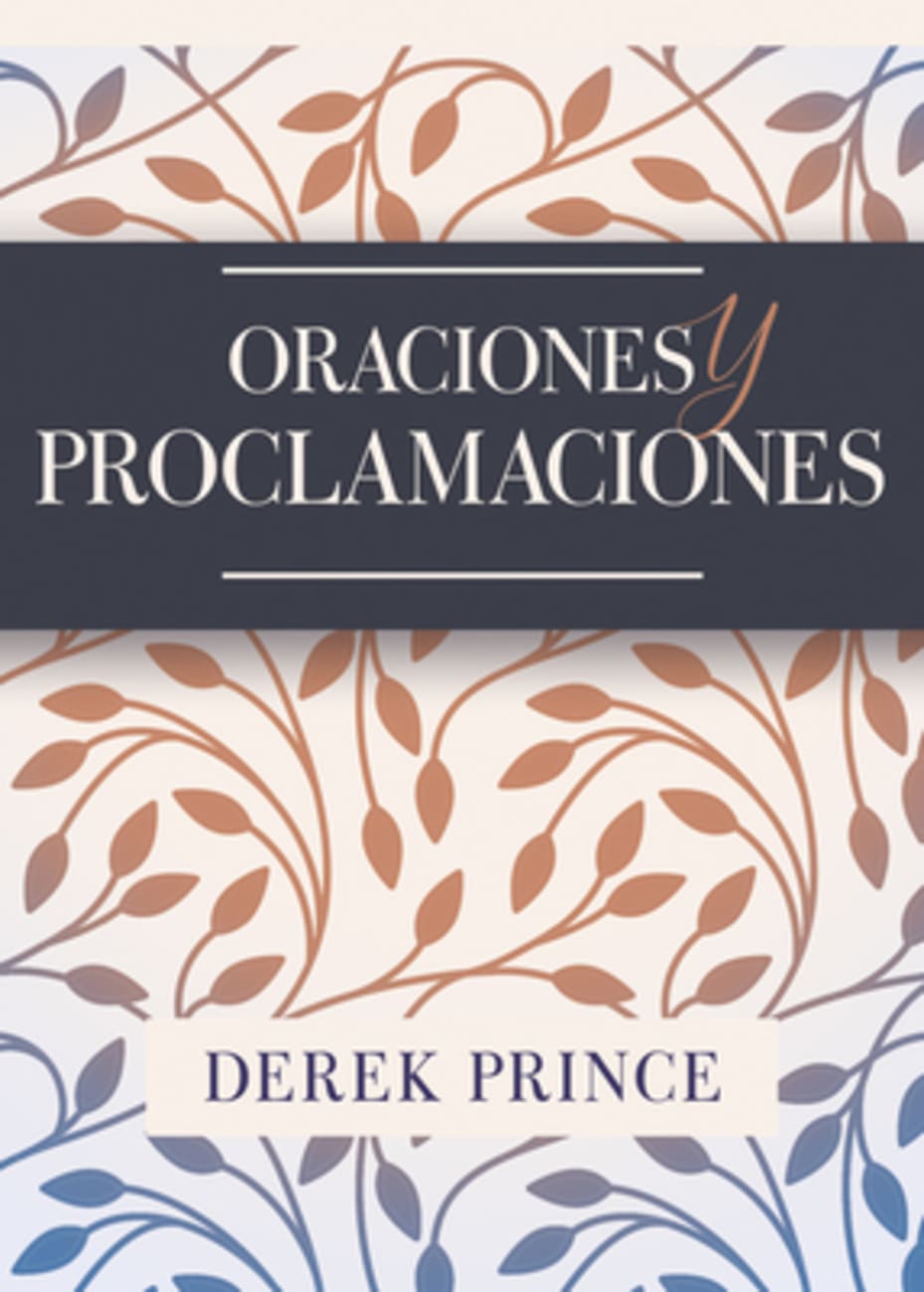 Oraciones Y Proclamaciones (Prayers & Proclamations)
Oraciones y Proclamaciones
recoge el tesoro escondido de escrituras b blicas que cambiaron las vidas de Derek Prince y su esposa, como l mismo escribi . T tambi n puedes experimentar cambios dram ticos en tu camino con el
...
---
Free Shipping
for orders over $99.

Publisher Description


Oraciones y Proclamaciones recoge el tesoro escondido de escrituras b blicas que cambiaron las vidas de Derek Prince y su esposa, como l mismo escribi . T tambi n puedes experimentar cambios dram ticos en tu camino con el Se or. Estas escrituras llenas de poder los sostuvieron cuando estaban bajo presi n, los fortalecieron cuando estaban en debilidad, les trajeron sanidad cuando enfermaron, y les proveyeron direcci n cuando estaban confundidos. Ante todo, los capacitaron para afianzar su fe y caminar en victoria. Aprende a utilizar la Biblia como la autoridad sobre las pruebas y las tentaciones. Con estas gu as obtendr s la victoria en tu vida porque Dios siempre cumple sus promesas.


Prayers and Proclamations contain some of the hidden "treasures" that best-selling author and Bible teacher Derek Prince and his wife discovered in the Bible--treasures that brought life-changing results into their lives. These power-filled Scriptures upheld them when under pressure, strengthened them when weak, brought them healing when sick, and guidance when perplexed. Above all, they enabled them to build up their faith and walk in victory. You, too, can proclaim the Word of God and experience dynamic changes in your life



Derek Prince was born in India of British parents in 1915. He was educated at Eton College and Cambridge University, England, where he held a Fellowship in Ancient and Modern Philosophy at King's College. While serving with the British army in World War II, he began to study the Bible and experienced a life-changing encounter with Jesus Christ. He then devoted his life to studying and teaching the Bible.



Derek Prince taught and ministered on six continents for over seven decades, imparting God's revealed truth, praying for the sick and afflicted, and sharing his prophetic insights into world events in the light of Scripture. His daily radio broadcast Derek Prince Legacy Radio (formerly Keys to Successful Living), reaches more than half the world. He was the author of over 80 books, over 600 audio teachings, and over 100 video teachings, many of which have been translated and published in other languages. Derek Prince died in 2003 in Jerusalem.



Bestsellers in Global Language