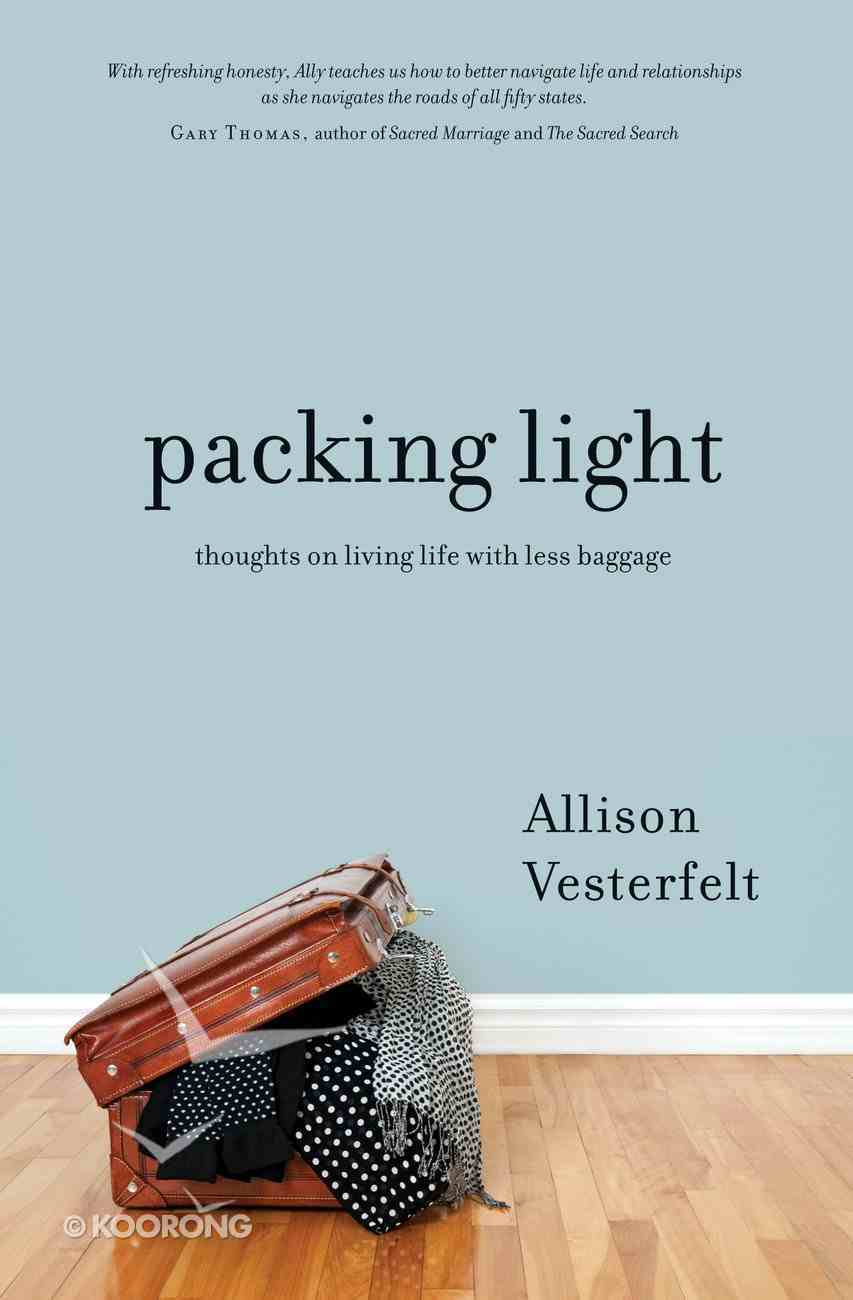 Carrying baggage you don't need? When I was in college, I figured my life would come together around graduation. I'd meet a guy, have a beautiful wedding, and we'd buy a nice little house-not necessarily with a picket...
Available for immediate download.
---
Read using our free app on your tablet or mobile!
---
Free Shipping
for orders over $99.


Carrying baggage you don't need?


When I was in college, I figured my life would come together around graduation. I'd meet a guy, have a beautiful wedding, and we'd buy a nice little house-not necessarily with a picket fence, but with whatever kind of fence we wanted. Whatever we decided, I would be happy.


When I got out of college and my life didn't look like that, I floundered, trying to get the life I had always dreamed of through career, travel, and relationships. But none of them satisfied me as I hoped. Like many twentysomethings, I tried to discover the life of my dreams, but instead I just kept accumulating baggage-school loans, electronics I couldn't afford, hurt from broken relationships, and unmet expectations for what life was "supposed to be" like.


Just when I had given up all hope of finding the "life I'd always dreamed about," I decided to take a trip to all fifty states ... because when you go on a trip, you can't take your baggage. What I found was that "packing light" wasn't as easy as I thought it would be.


This is the story of my trip and learning to live life with less baggage.



-Publisher
<div> <p><b>carrying Baggage You Don't Need?</b></p> <p>when I Was In College, I Figured My Life Would Come Together Around Graduation. I'd Meet A Guy, Have A Beautiful Wedding, And We'd Buy A Nice Little House-not Necessarily With A Picket Fence, But With Whatever Kind Of Fence We Wanted. Whatever We Decided, I Would Be Happy.</p> <p>when I Got Out Of College And My Life Didn't Look Like That, I Floundered, Trying To Get The Life I Had Always Dreamed Of Through Career, Travel, And Relationships. But None Of Them Satisfied Me As I Hoped. Like Many Twentysomethings, I Tried To Discover The Life Of My Dreams, But Instead I Just Kept <i>accumulating Baggage</i>-school Loans, Electronics I Couldn't Afford, Hurt From Broken Relationships, And Unmet Expectations For What Life Was "supposed To Be" Like.</p> <p>just When I Had Given Up All Hope Of Finding The "life I'd Always Dreamed About," I Decided To Take A Trip To All Fifty States ... Because When You Go On A Trip, You Can't Take Your Baggage. What I Found Was That "packing Light" Wasn't As Easy As I Thought It Would Be.</p> <p>this Is The Story Of My Trip And Learning To Live Life With Less Baggage.</p> </div>
Bestsellers in Relationships