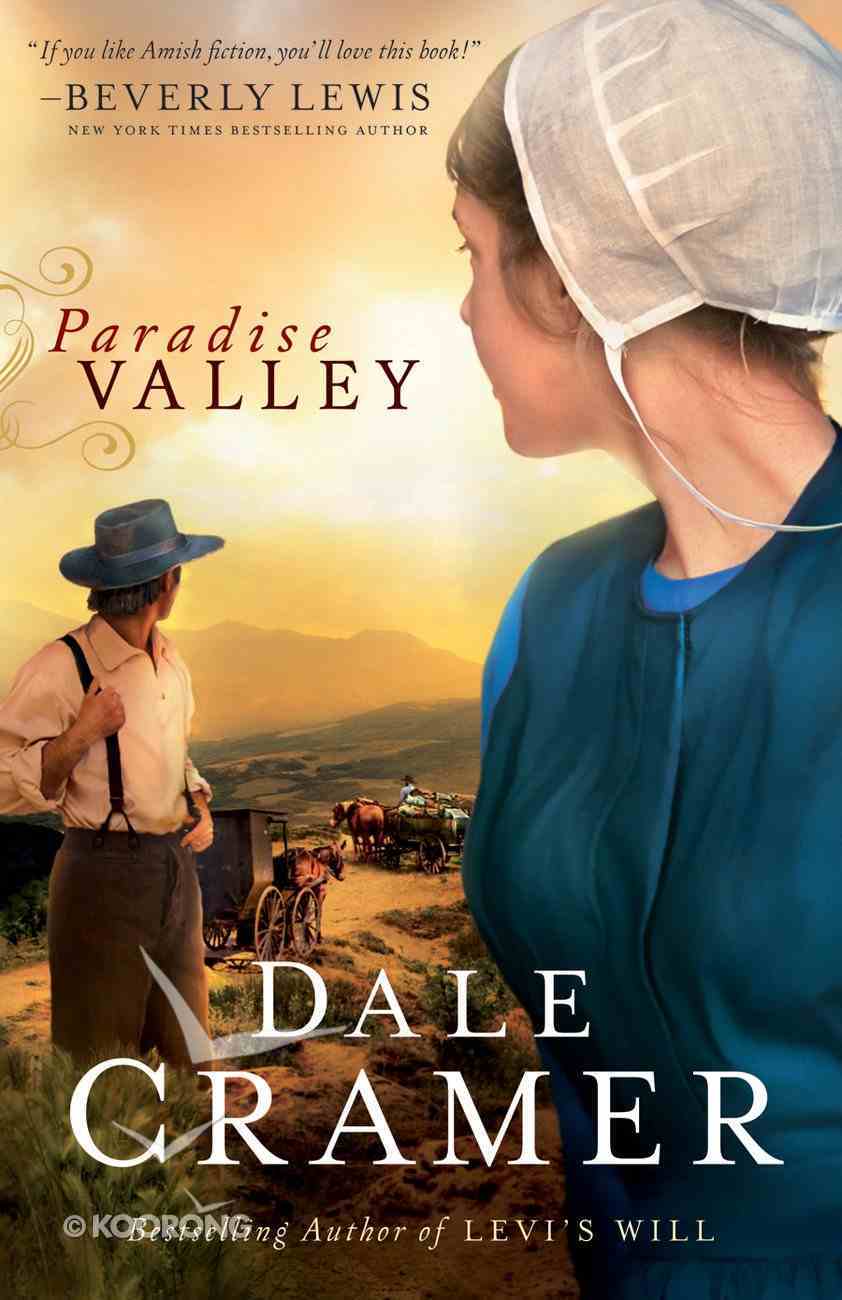 Paradise Valley (#01 in Daughters Of Caleb Bender Series)
"I would do a great many things for you." Even at sixteen, Jake's handsome features hold the calm certainty and patient confidence of a man, and Rachel Bender knows--Jake Weaver is the one. Rachel will grow into a strong...
Available for immediate download.
---
Read using our free app on your tablet or mobile!
---
Free Shipping
for orders over $99.
"I would do a great many things for you." Even at sixteen, Jake's handsome features hold the calm certainty and patient confidence of a man, and Rachel Bender knows--Jake Weaver is the one.

Rachel will grow into a strong young woman with powerful gifts, but in a faraway country, without her Jake. In 1921, Ohio's new law forces Caleb Bender's family to seek sanctuary in the wilds of Mexico where the government will not interfere with their Amish way of life, or take their children from them. Nor will it protect them from the bandits terrorizing the countryside.

In an unfamiliar land where no one speaks their language or knows their ways, the Benders establish a homestead in exile. Sisters Emma, Rachel, and Miriam find strengths unimagined, gifts unexpected, and yearning beyond their deepest dreams. Even steadfast Caleb is compelled to wrestle with the demands of faith, only to discover that love has its own demands.

- Publisher
An Amish settlement in Ohio has run afoul of a law requiring their children to attend public school. Caleb Bender and his neighbors are arrested for neglect, with the state ordering the children be placed in an institution. Among them are Caleb's teenage daughter, Rachel, and the boy she has her eye on, Jake Weaver. Romance blooms between the two when Rachel helps Jake escape the children's home.

Searching for a place to relocate his family where no such laws apply, Caleb learns there's inexpensive land for sale in Mexico, a place called Paradise Valley. Despite rumors of instability in the wake of the Mexican revolution, the Amish community decides this is their answer. And since it was Caleb's idea, he and his family will be the pioneers. They will send for the others once he's established a foothold and assessed the situation.

Caleb's daughters are thrown into turmoil. Rachel doesn't want to leave Jake. Her sister, Emma, who has been courting Levi Mullet, fears her dreams of marriage will be dashed. Miriam has never had a beau and is acutely aware there will be no prospects in Mexico.

Once there, they meet Domingo, a young man and guide who takes a liking to Miriam, something her father would never approve. While Paradise Valley is everything they'd hoped it would be, it isn't long before the bandits start giving them trouble, threatening to upset the fledgling Amish settlement, even putting their lives in danger. Thankfully no one has been harmed so far, anyway.
-Publisher
Dale Cramer is the author of the bestselling and critically acclaimed novel "Levi's Will", based on the story of Dale's father, a runaway Amishman. Dale's latest series, THE DAUGHTERS OF CALEB BENDER, is based on an Amish colony in the mountains of Mexico where three generations of his family lived in the 1920s. He currently lives in Georgia with his wife of 36 years, two sons and a Bernese Mountain Dog named Rupert. Visit him on his Web site at www.dalecramer.com A