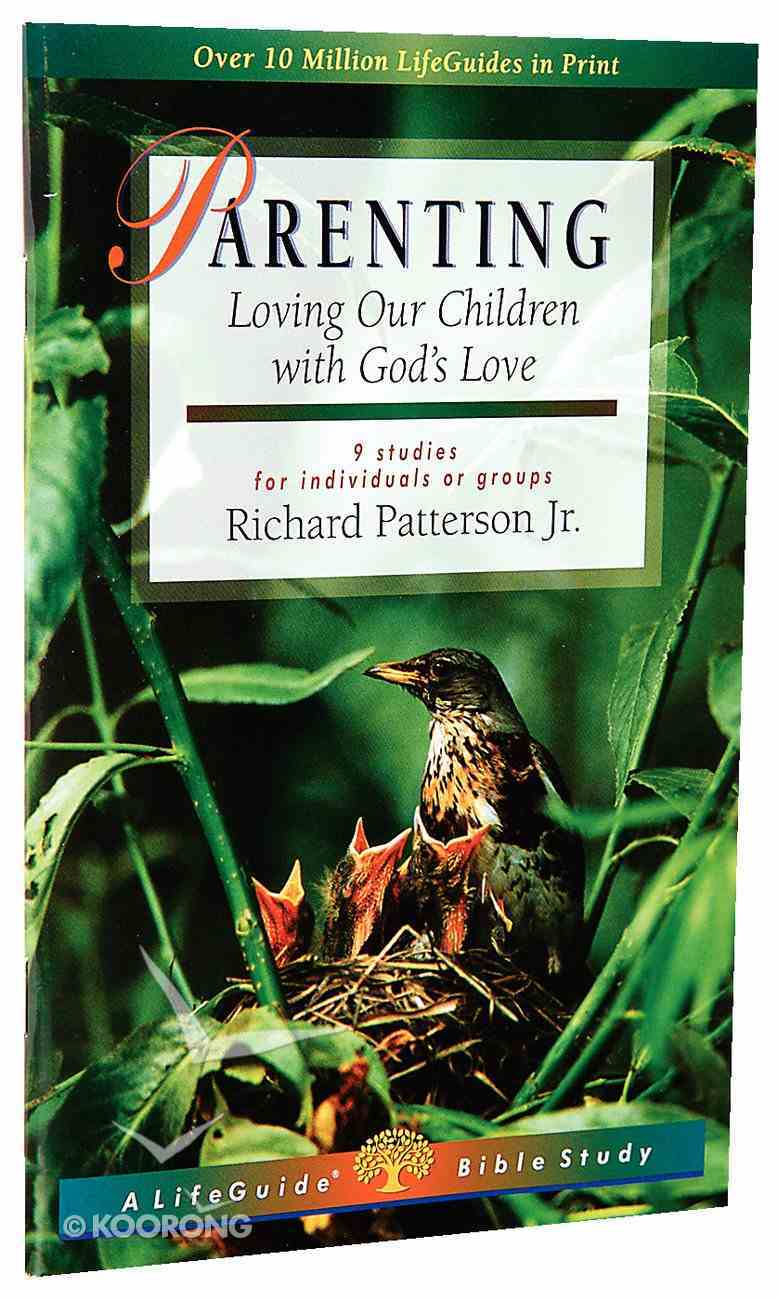 Parenting (Lifeguide Bible Study Series)
In this LifeGuide Bibly Study, Richard Patterson Jr. helps you study the qualities of parenting and the practice of Christian parenting. He addresses nine parenting challenges that point us directly to time-tested truth from Scripture that helps us raise our...
---
Expected to ship tomorrow from Australia.
---
Free Shipping
for orders over $99.
In this LifeGuide Bibly Study, Richard Patterson Jr. helps you study the qualities of parenting and the practice of Christian parenting. He addresses nine parenting challenges that point us directly to time-tested truth from Scripture that helps us raise our children with wisdom and joy.
-Publisher
Parenting is hard work, full of tough choices and new situations. And many voices compete with ours for our children's attention. In a rapidly changing world, how can we parent in a way that will cause our children to love Christ deeply and live for him? These studies by Richard Patterson Jr. address nine parenting challenges, pointing us directly to time-tested truth from Scripture that helps us raise our children with wisdom and joy.
-Publisher
Richard D. Patterson (PhD, University of California, Los Angeles) is distinguished professor emeritus, Liberty University. He has been involved in twelve different Bible projects either as a translator, peer reviewer, or contributor. He has written well over 100 articles for major publishers and periodicals, and has served as associate editor of Zondervan's New International Dictionary of Old Testament Theology and Exegesis. He is currently authoring Joel and Kings (with Hermann Austel) for the second edition of the Expositor's Bible Commentary series. He and his wife, Anna, live in Simpsonvil
Getting The Most Out Of <em>parenting</em>
1. A "god's Eye View" Of Our Chidren, Mark 10:13-16
2. A Firm Family Foundation, Ecclesiastes 4:9-12
3. Demonstrating God's Love, 1 Corinthians 13:1-8
4. Training Our Children In God's Ways, Deuteronomy 6:1-9
5. The Seasons Of Parenting, Ecclesiastes 3:1-8
6. Godly Discipline In The Home, Hebrews 12:5-11
7. God Through Our Children's Eyes, Psalm 145
8. Coping With The "lost" Child, Luke 15:11-32
9. Creating A Legacy For Our Children, Joshua 4:1-9, 19-24
Leader's Notes